Tenga Shop opens in Namba, Osaka
Only the other day we blogged about Tenga's awesome Year of the Monkey design onacup.
Well, Tenga actually closed their special year of celebrations for their tenth anniversary by opening a new store in downtown Osaka in December.
It's their first dedicated outlet in Japan and occupies a prominent site in Namba (our old stomping ground).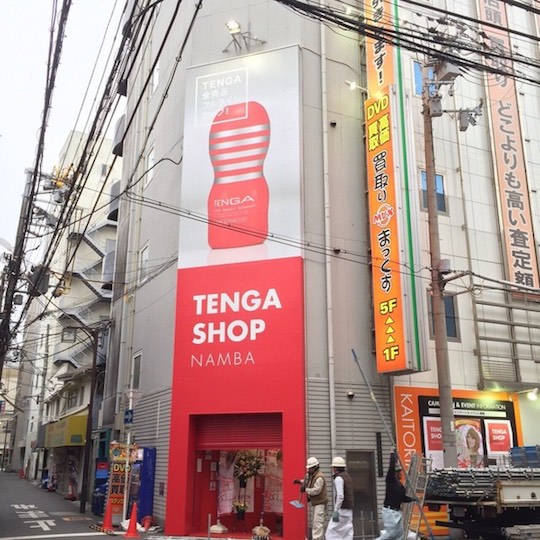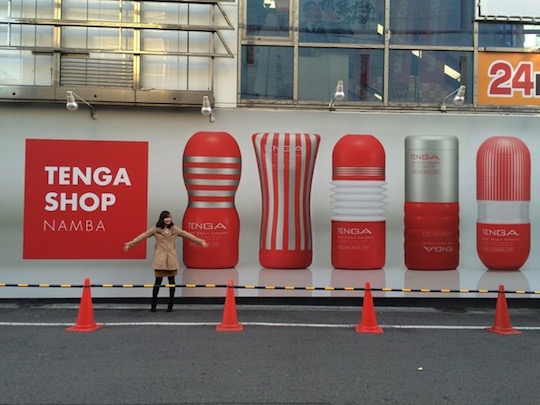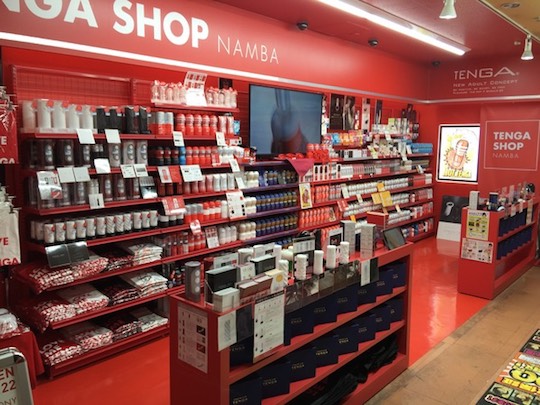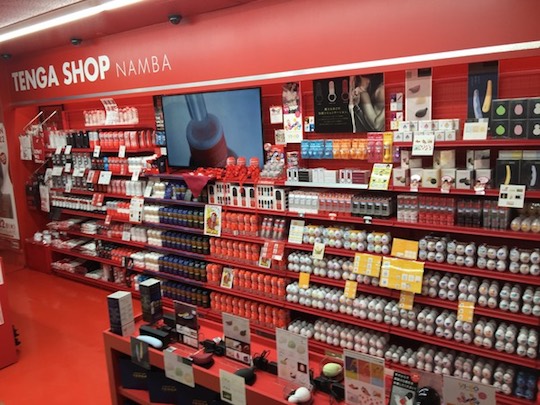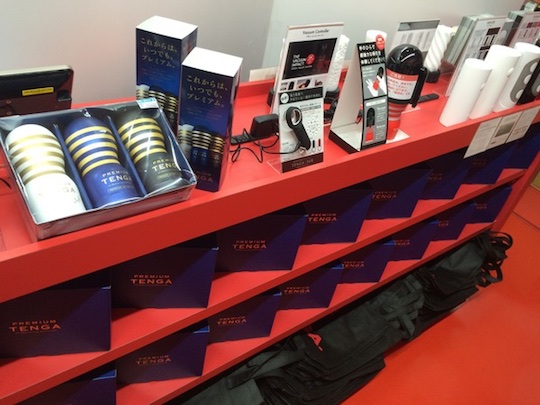 To promote the store, Tenga invited porn star Mana Sakura to join them for the opening. Mana is fast becoming Tenga's go-to girl for advertising.
Here she is cutting the ribbon and then posing with Koichi Matsumoto, the Tenga company president. He is wearing his trademark Tenga jumpsuit while she is sporting a Tenga onacup costume.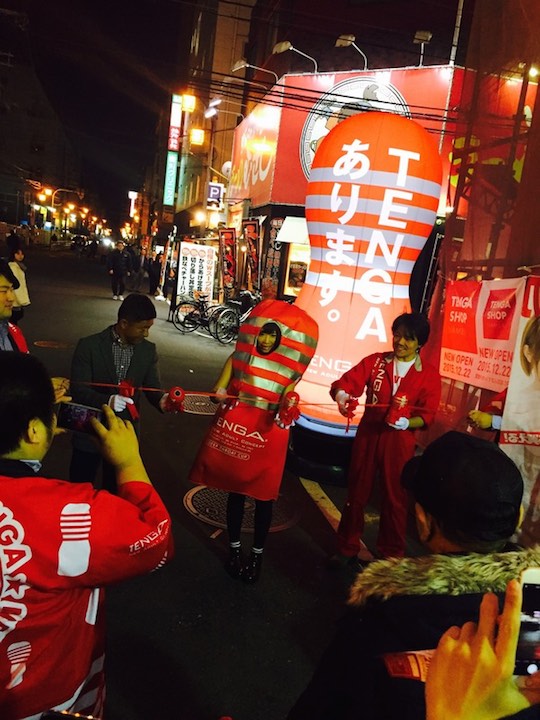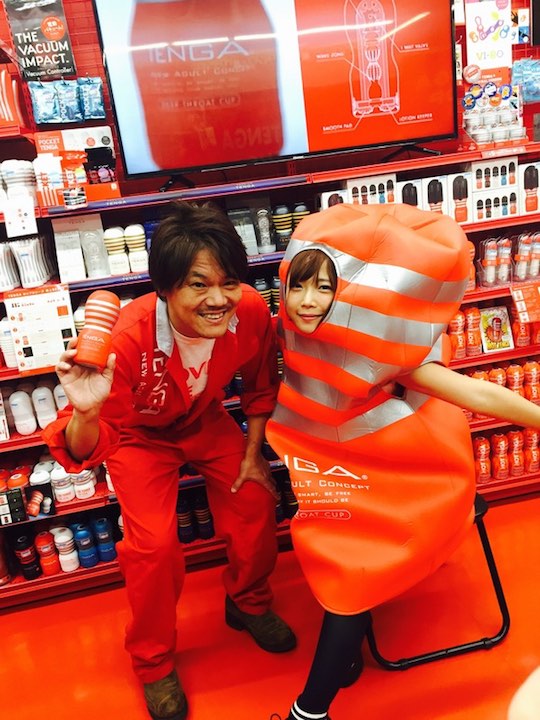 The Tenga Store can be found at 2-2-2 Nanba-naka, Naniwa Ward, Osaka. They are also currently recruiting staff, it seems, though the pay is rather measly ¥900 an hour. We're sure there are peaks, though, not least is hanging out with Mana Sakura.
Can't make it to Osaka but fancy some Tenga? We know a shop that can help you out.
The store will be followed by a branch in Akihabara, Tokyo.