Written by: Taro on March 17, 2007 at 6:33 am | In
Product Releases
|
Discuss (2) »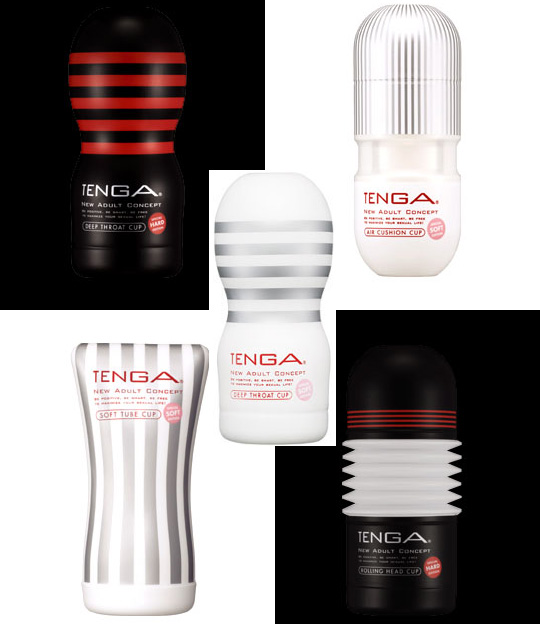 Following their trendy line of personal pleasure cups, Japan's Tenga has just released a limited edition set of Black and White masturbation cups also called "onacups".The Black "Hard" series is just that, taking the original Deep Throat and Rolling Head cups and updating them with a more gripping material that grabs you better, and actually tightens more as you use it (in addition to the amazing one-way valve that creates the sucking sensation on the Deep Throat!). The Rolling Head cup also comes with an extra rolling "power ball" inside to add to stimulation.
The White "Soft" series has the original Soft Tube, Air Cushion, and Deep Throat models updated with a softer, more lifelike material and a more sensitive internal weave. The Soft Tube has been redesigned to grip you more gently and add more stimulation, while the new Air Cushion has added yet MORE air pressure stimulation, and the Deep Throat lives up to its name even more.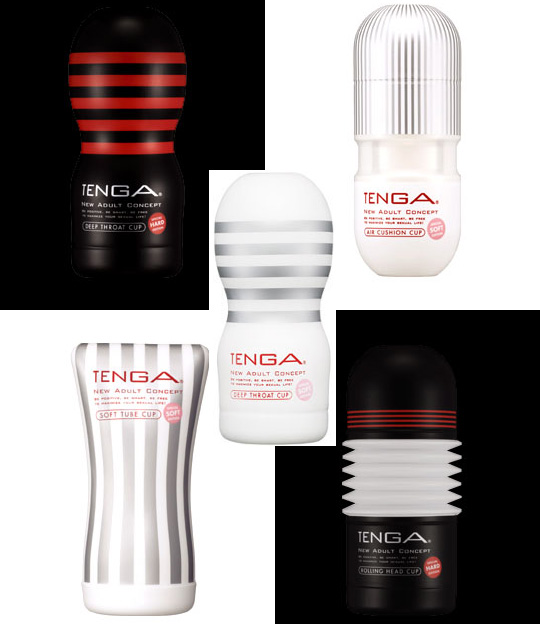 All in all, it's a great update for an already amazing and stylish product. There's no shame in self pleasure, especially with good Japanese style and technology. Be sure to use your free reusable Hole Warmer to get the cups to the perfect realistic temperature before you go for it.
**Click to buy the Tenga Black & White 5-Pack online at Kanojo Toys**

Tags: Onacups, tenga, Tenga Onacups
Category: Product Releases
Other categories: Erotic Japan Blog, Hands-on Reports
2 Comments »
RSS feed for comments on this post. TrackBack URI
is it possible to buy black only?

Comment by ??? — September 1, 2007 #

[...] Standard Red Tenga 5-pack * Black and White Tenga 5-Pack * U.S. Tenga 2-Pack (Deep Throat and Soft Tube) * Free reusable Hole [...]

Pingback by Tenga Onacup Ultimate 12-pack - Buy Online $119 | Kanojo Toys — September 10, 2007 #
Leave a comment
Presented by Tokyo Kinky