Written by: Tadashi Anahori on May 9, 2012 at 12:34 am | In
Erotic Japan Blog
|
Discuss (2) »
Is Tenga the most interesting adult company in the world or what?
From photography exhibitions to design projects, they dabble their hand in just about anything, whether it has a direct correlation with sales or the adult industry, or not. They seem just to care about working with interesting people, rather than always pursuing only the bottom line all the time. Our kinda company!
Tengu A Night (a play on their name — Tengu is the name of the naughty long-nosed mythical creature) is a special music event happening at Tokyo's top night club, Womb, in Shibuya. (One of the famous things about Womb is that it is located deep inside the love hotel district too, which is kind of appropriate.)
Tenga has organized a batch of cool and exciting music artists and DJs to spin the decks for partygoers, including JAV actress Sumire Matsu. And the best thing? Tenga are distributing free Tenga Eggs for everyone!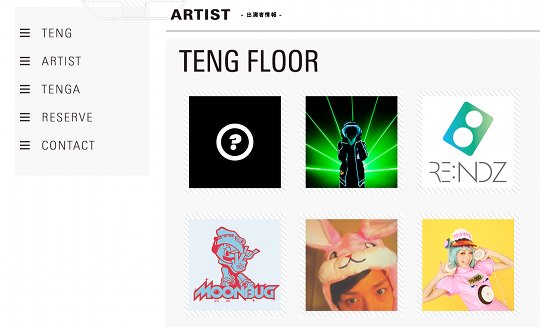 Well, you can be certain of one thing. Come May 25th, us TokyoKinky bloggers will be there in force on the dance floor.
Tags: tenga
Category: Erotic Japan Blog
Other categories: Hands-on Reports, Product Releases
2 Comments »
RSS feed for comments on this post. TrackBack URI
[...] it's a collaboration with a music event or art exhibition, or a whole new adult toy, it's always nothing less than [...]

Pingback by Tokyo Kinky – Sex and Erotic in Japan » Keep it cool this summer with TENGA COOLING Onacups! — June 20, 2012 #

[...] the music event, Tengu A Night!!, the special music event in May sponsored by Tenga, Japan's most innovative and exciting [...]

Pingback by Tokyo Kinky – Sex and Erotic in Japan » Tenga Music Club Event @Womb: Photos! — June 27, 2012 #
Leave a comment
Presented by Tokyo Kinky