Written by: Taro on March 24, 2010 at 11:57 am | In
Product Releases
|
Discuss (4) »
We don't know so much about this right now but it looks like Tenga is releasing a new product in late April. The Tenga Flip Lite will be available in two colors ("melty white" and "solid black") and, as the name suggests, should be an easy-on-the-hand mere 330g!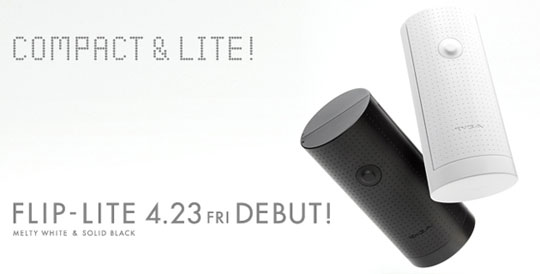 The original Flip Hole is rather heavy, so this is definitely an added bonus. After 15 minutes (if you can wait that long) of Flip Hole play it's a pretty intense workout! This model looks even more discreet, meaning that airline security won't be embarrassing next time I travel.
You can get the Flip Lite on preorder at KanojoToys, so do check them out.
Tags: tenga
Category: Product Releases
Other categories: Erotic Japan Blog, Hands-on Reports
4 Comments »
RSS feed for comments on this post. TrackBack URI
Leave a comment
Presented by Tokyo Kinky