Written by: Taro on March 21, 2008 at 12:25 pm | In
Hands-on Reports
|
Discuss (1) »
We just got a chance to see the brand new Tenga Flip Hole up close and personal (we'll have a proper review soon!) and took some photos. This is, in our opinion, the best male masturbation aid out on the market now, and blows the Fleshlight out of the water.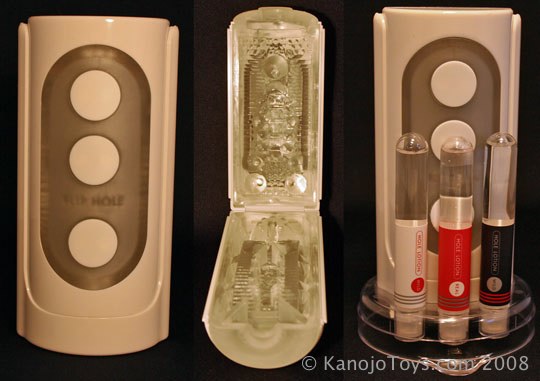 What makes the Flip Hole better than the Fleshlight and other similar toys? For starters, it's easy to clean, making the worst part of the experience much less cumbersome. All you do is flip it open and run it under water with a little soap. No more trying to clean out a hole where you can't tell if you're getting everything.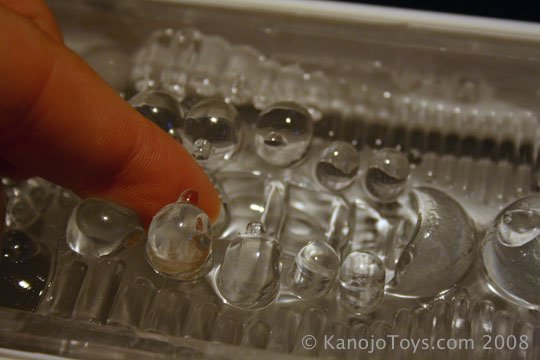 Next, it's obvious that Tenga put a great deal of thought into the internal design, with a detailed silicone form made to create a whole new experience. Not only this, but the buttons on the side allow you to control pressure on the head, bottom tightness, and also create a strong vacuum suction!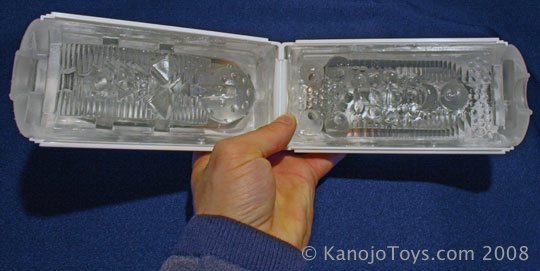 Included with the Flip Hole are three single-use lotions to try out (large bottles to be released separately). Mild is a soft lotion, Real is…well…realistic, and Wild has a minty menthol kick to it.
Want one for yourself? They're hard to get, but there are limited supplies from KanojoToys, and more to come very soon. Either way, take a minute to marvel at the Future of Masturbation. Oh, how far we've come…(pun intended).
Tags: fliphole, japanese sex toys, onacup, tenga
Category: Hands-on Reports
Other categories: Erotic Japan Blog, Product Releases
1 Comment »
RSS feed for comments on this post. TrackBack URI
I agree. I have tried five different styles of the fleshlight, and while it is a good deal better than a hand, it is no nearly as good as the tenga. The tenga feels so much better than the fleshlight because it is made of silicone and more closely grips than the fleshlight does.

Comment by Steve — August 9, 2009 #
Leave a comment
Presented by Tokyo Kinky