Written by: Taro on July 28, 2007 at 4:51 am | In
Product Releases
|
Discuss (7) »
This is big.
After a couple of years of amazing success with the Tenga Flip Hole, their most stylish item yet, and the most easy to clean male masturbator out there.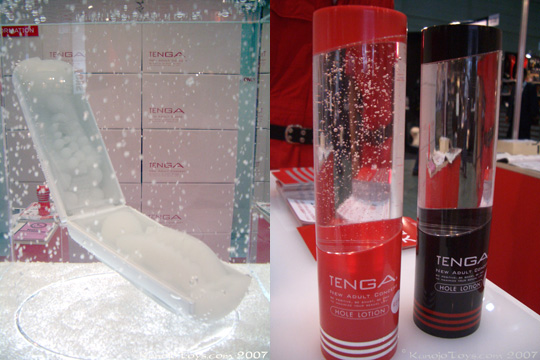 The Flip Hole takes the original Tenga's style and quality, but enhances the inside with more durable material. The best part is the "flip" action, which makes it so you never have to put your hand inside an onahole to clean it ever again! It actually opens directly in half, making it easy to wash out.
At the first annual Adult Treasure Expo in Tokyo we talked to Matsumoto-san, the founder and creator of Tenga (pictured below). He said that the Flip Hole will be released sometime this fall, along with special Hole Lotion.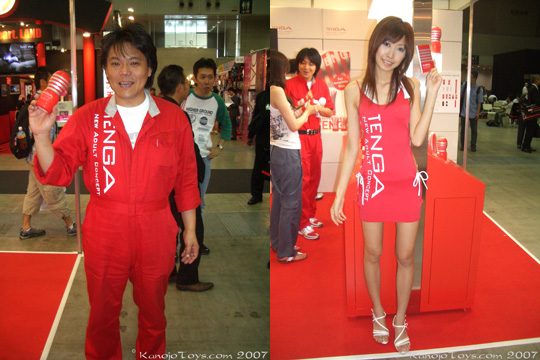 Of course, the original Tengas still have more variety, but the Flip Hole will be a great option for those who want a longer-lasting solution. I'd like to get one of those cool jumpsuits too.
***UPDATE: Tenga Flip Holes are in the KanojoToys online store!***

Tags: Fliphole, Tenga
Category: Product Releases
Other categories: Erotic Japan Blog, Hands-on Reports
7 Comments »
RSS feed for comments on this post. TrackBack URI
Leave a comment
Presented by Tokyo Kinky