Written by: Tadashi Anahori on November 21, 2011 at 1:41 am | In
Erotic Japan Blog
|
Discuss (1) »
The joy of the internet is that it makes us all equal. Long live the online democracy: now anyone can be a star thanks to YouTube et al.
North America has Justin Bieber. Japan has… well, a more interesting case study. One local example has been the orbital rise of Eririka Katagiri, a young lady who utilized Japanese video streaming site Nico Nico Douga to make herself famous.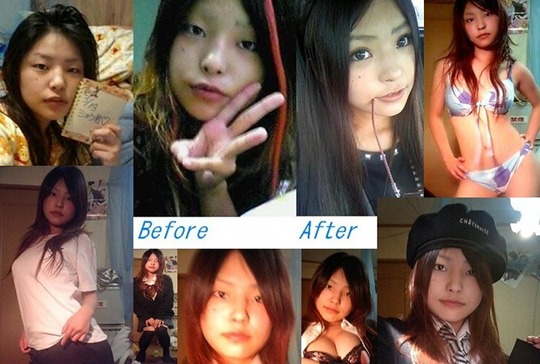 After the teenager made a series of enticing and alluring videos, last year the then-nineteen year old Eririka danced naked, earning a legion of geek fans in the process.
Following this mercurial leap from anonymous cute Japanese girl to online sensation, it was only natural that large-busted Eririka continue her new sexy career in the way her fans demanded. After having achieved over two million views on her Nico Nico content, she was quickly snapped up by Japanese porn giant SOD (Soft on Demand) before she was even twenty (not sure how legal that is here).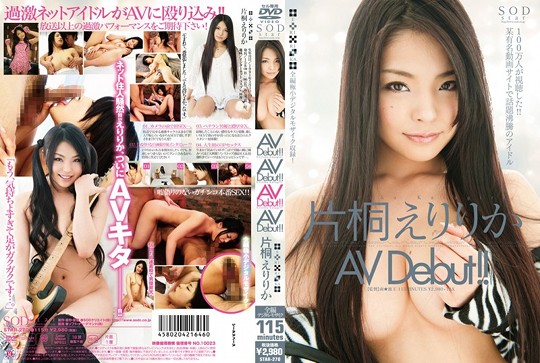 In February 2011 she made her modeling debut in some risque outfits, before then moving onto a starring role in April. There have followed photo books, further movies… Eririka knows what she wants and there's no looking back any more! She may have started off as an amateur on social media but now Eririka is on her way to being a bona fide star!

Tags: Eririka Katagiri, JAV
Category: Erotic Japan Blog
Other categories: Hands-on Reports, Product Releases
1 Comment »
RSS feed for comments on this post. TrackBack URI
[...] the other day we were blogging about the orbital rise of amateur vlogger-turned-idol Eririka Katagiri. Now she has joined the echelons of the top JAV pornography stars like Maria Ozawa and Nao [...]

Pingback by Tokyo Kinky – Sex and Erotic in Japan » Clone Onaholes for Elly Akira and Eririka Katagiri — December 14, 2011 #
Leave a comment
Presented by Tokyo Kinky