Written by: Kazuki Kintama on March 9, 2011 at 6:41 pm | In
Erotic Japan Blog
|
Discuss »
In Yokohama a Junior High School teacher has been taking care of the members of his after school club a little too well.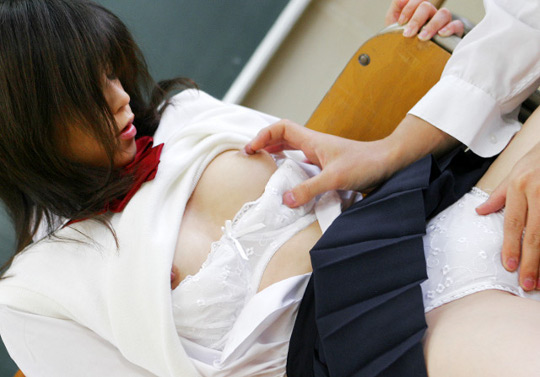 After one of his students hurt herself during practice after school, the teacher got her cell phone number and email address to check up on her. From there he began to mail her about the injury and other things using the guise of caring to get closer to her. It was reported that the teacher started showing her favoritism and even kissed her during school.
The teacher also allegedly took her to his car during break time and used his hands to check on the status of her injury, and her breasts. As of yet, the teacher has yet to be disciplined by the police but he lost his job. I'm not sure how he's not behind bars yet, but his time is coming soon. Why can't he just fantasize using the legal girls wearing school girl outfits like the rest of us? Well, I guess it just isn't enough for him.

Tags: crime, schoolgirls
Category: Erotic Japan Blog
Other categories: Hands-on Reports, Product Releases
No Comments yet »
RSS feed for comments on this post. TrackBack URI
Leave a comment
Presented by Tokyo Kinky