Written by: Megumi on May 21, 2012 at 7:53 am | In
Erotic Japan Blog
|
Discuss (1) »
Tattoos in Japan, for various complicated reasons, tend to be associated with the Yakuza. To be fair, lots of gangsters have them but that of course doesn't mean that any girl or guy with a bit of ink on their body is in the mafia.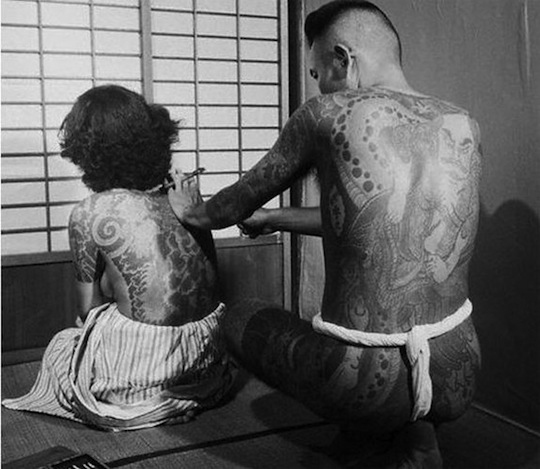 Well, following a case where a childcare worker apparently displayed his or her tattoo to scare children, the municipal government of Osaka launched an all-out investigation, determining who on the city payroll has tattoos.
Not unsurprisingly the witch hunt found a minority of people in the waste management, construction and transportation departments who had tattoos. No biggie, right? Wrong.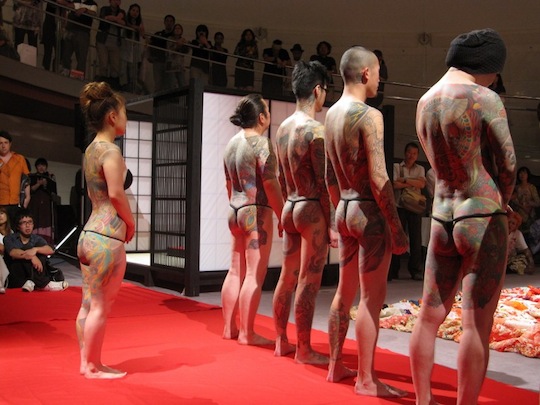 No stranger to controversy or dramatic statements, mayor Toru Hashimoto has said it is "abnormal" for city workers to have tattoos and no doubt there will be some consequences for the unfortunate inked folk. Likely firing the few dozen workers is not in his powers but he has said publicly that he thinks they should resign!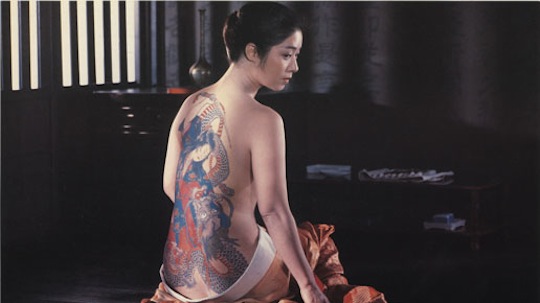 As we know, tattoos can be very beautiful and also very sexy, including on Japanese girls.
Interestingly, Hashimoto's family is partly Burakumin (outcast) and Yakuza, so perhaps all this huffing and puffing is because tattoos are a sensitive topic for him?
Tags: tattoos
Category: Erotic Japan Blog
Other categories: Hands-on Reports, Product Releases
1 Comment »
RSS feed for comments on this post. TrackBack URI
[...] left) has since admitted his guilt in the latest scandal in his career, which has seen him attack tattooed city workers, teachers, puppet theatre and anyone he didn't agree with in his notorious unapologetically [...]

Pingback by Tokyo Kinky – Sex and Erotic in Japan » Controversial Osaka mayor Hashimoto in hostess adultery claim — July 22, 2012 #
Leave a comment
Presented by Tokyo Kinky