Written by: Kazuki Kintama on January 17, 2011 at 8:25 am | In
Erotic Japan Blog
|
Discuss »
First there was the Beautiful Girls Clock app for cellphones across Japan, then there was the Panty Lovers clock for the more perverse of us. In 2011, Taiwan has struck first in the Asian Battle for the Boobies with it's Daily Bunny Forecast.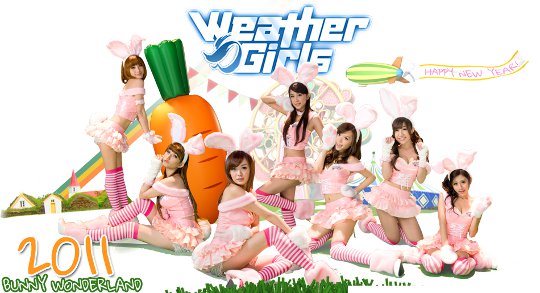 Nexttv.com has started to offer this new daily weather service for those of us who need our daily bunny fix. With a different girl every day of the week there's no reason not to go check the videos, even if the weather forecast is only temperature for major cities in Taiwan and the USA.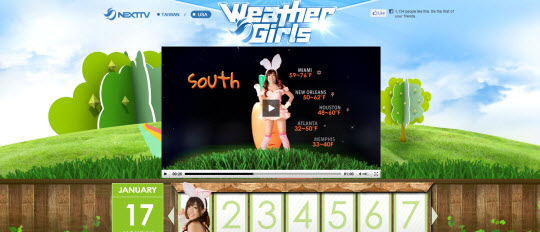 As somewhat of an added bonus, if you go and check out the weather on Sunday, you can see the videos for all the girls from the whole week. Aren't you glad you can take another look at Irene bumping the temperatures off the side of the screen with her tight, young…weather reporting skills.

Tags: costume, idols, Taiwan
Category: Erotic Japan Blog
Other categories: Hands-on Reports, Product Releases
No Comments yet »
RSS feed for comments on this post. TrackBack URI
Leave a comment
Presented by Tokyo Kinky