Written by: Megumi on August 19, 2010 at 3:21 am | In
Erotic Japan Blog
|
Discuss (1) »
A new film explores the feelings of war guilt for Japanese people. Caterpillar is about a soldier, haunted by his experiences of torture and rape in China during the war, who returns to Japan a hero…but without any legs or arms.
Though he is torn apart internally by his feelings of guilt for his actions in Asia, he is still very keen of screwing his wife! She obliges like a good woman was expected back then (and still now!), despite the obvious practical difficulties of having sex with a severely disabled man.
The director, Koji Wakamatsu, actually got his break in the industry working for pink films, so it's no surprise that this is a slightly kinky (and provocative) take on the war trauma for Japanese. (It was also released on the anniversary of the Hiroshima Bomb.)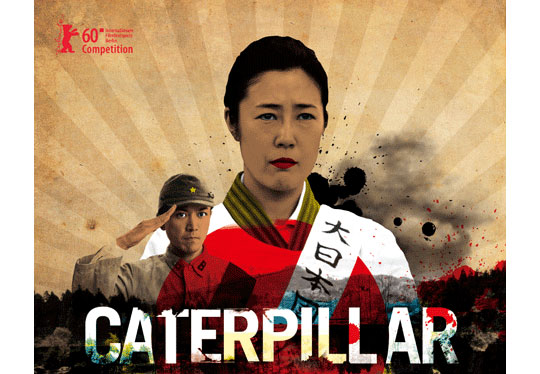 Considering the movie also stars Shinobu Terajima you can at least expect some realistic sex scenes — she is one of the few Japanese actresses prepared to take her clothes off. (To be fair, though, Terajima has already won a major international award for her performance in this film!)

Tags: shinobu terajima
Category: Erotic Japan Blog
Other categories: Hands-on Reports, Product Releases
Written by: Taro on June 4, 2010 at 2:08 am | In
Erotic Japan Blog
|
Discuss (3) »
This is an interesting topic and one that I get quite angry about. Why is the mainstream Japanese entertainment world so coy about sex scenes and nudity? TV is a joke! Not a nipple in sight. If you want titillation from a "normal" Japanese movie, good luck! And don't even get me started on the mosaic censorship that invades even simulated sex scenes. Talk about ruining the dramatic suspense…
Anyway, here's a round-up of some of the Japanese actresses who are less inhibited.
Rinko Kikuchi is fast-establishing herself as the only actress to strip off. She did it first in Babel (2006).
[Source]
Then in Map of the Sounds of Tokyo (2009)…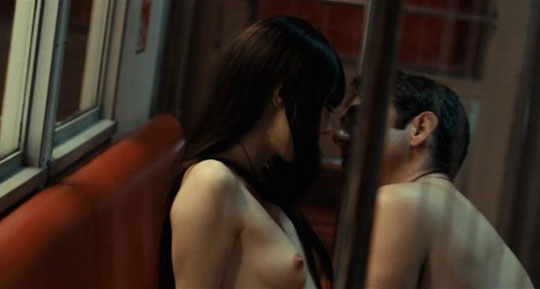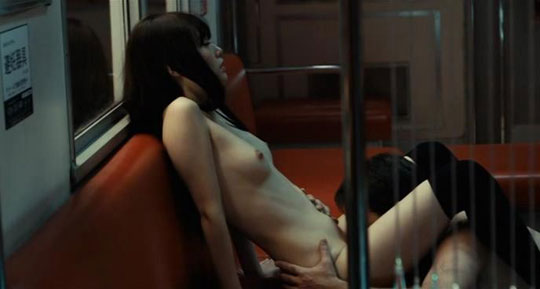 [Source]
Sei Ashina and Naoko Watanabe proved their own worth by displaying some gorgeous physical talents in Silk (2007).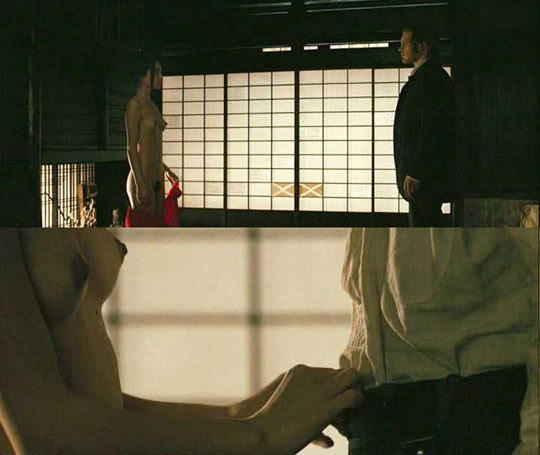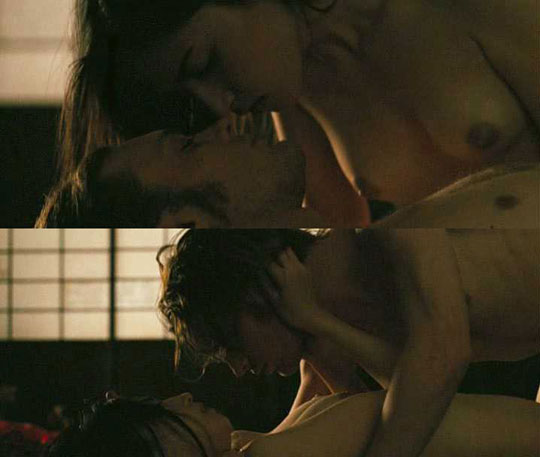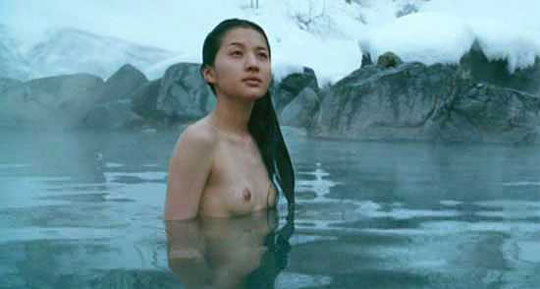 [Source]
It's revealing (sorry, no pun!) that these are all films made by foreigners. In a nation with the largest porn industry in the world, with sex shops and love hotels everywhere in plain sight — why don't mainstream film directors and producers feel confident enough to ask their casts to strip?
There are exceptions. Only yesterday we blogged about Japanese MILF, starting with the lovely Honami Suzuki, who showed us her assets in a nude romp with a white actor in the film Ichigensan (or The First Timers) (2000).
And you can definitely rely on Shinobu Terajima for a bit of old nudity (perhaps it is telling that she married a foreigner!). She burst onto the international scene with the interestingly-titled Vibrator (2003).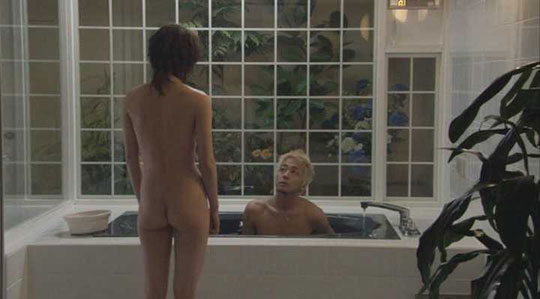 [Source]
Aya Sugimoto showed us what we've already seen many times before in Flower and Snake (2004), though it is basically soft-core.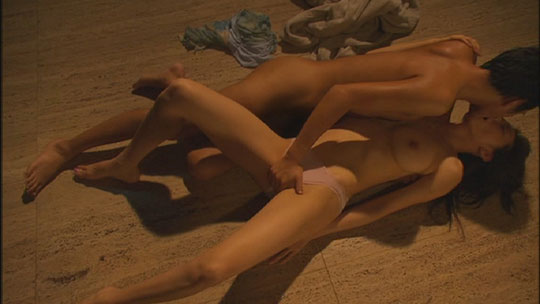 [Source]
But you do have to search around…
Christ, even when Hirokazu Koreeda made his Kuki Ningyou (Air Doll) (2009) he got gorgeous Korean actress Bae Doona to play the main role (as we reported at the time), no doubt partly because no local actress would dare take off her clothes for her art!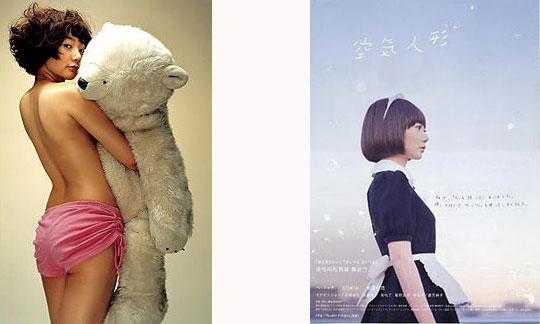 [Source]
The film version of Murakami's Norwegian Wood comes out soon. The book is full of sex but we suspect the film will be very tame in comparison! However, upon checking up we see that it stars the nymphomaniac Kikuchi and is directed by a Vietnamese person…so maybe we will be pleasantly surprised!

Tags: aya sugimoto, bae doona, naoko watanabe, rinko kikuchi, sei ashina, shinobu terajima
Category: Erotic Japan Blog
Other categories: Hands-on Reports, Product Releases
Presented by Tokyo Kinky