Written by: Taro on December 8, 2012 at 1:27 pm | In
Erotic Japan Blog
|
Discuss »
There's hope for us all yet.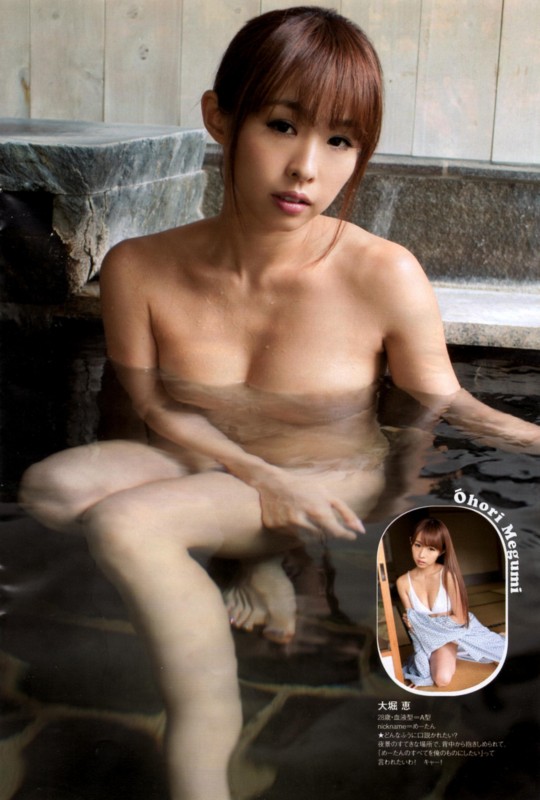 We were all a bit sad when SND48 — the "sexy" version of AKB48, as if those girls weren't sexualized enough! — disbanded in March this year.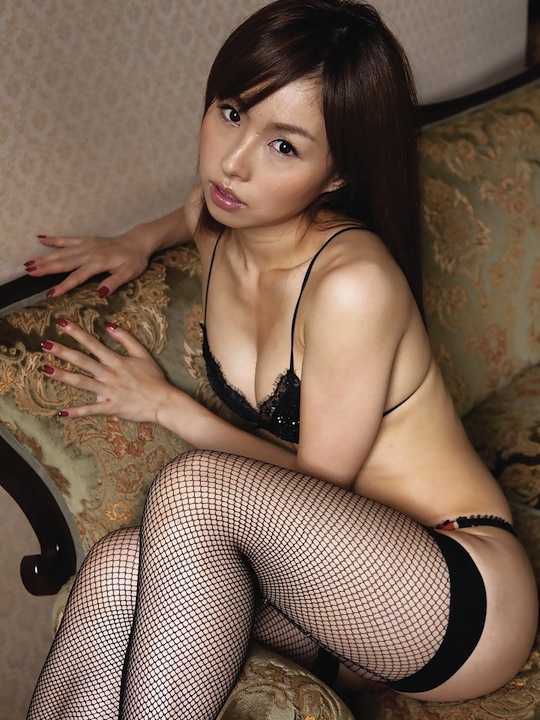 Megumi Ohori was one of the groups "talents" and she was also a minor member of AKB48 once upon a time.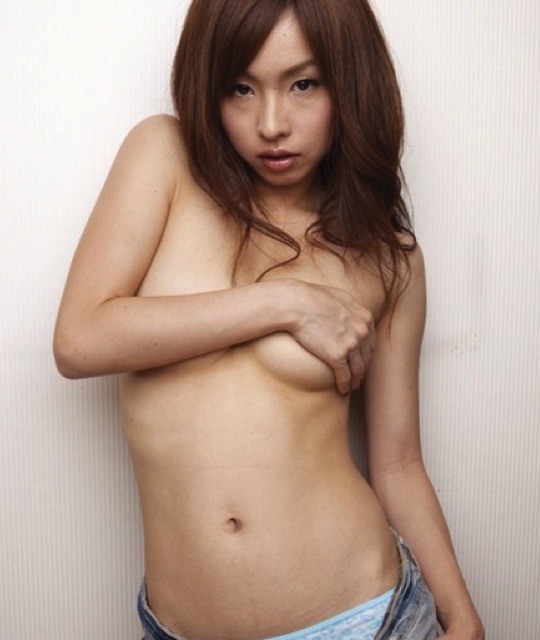 The 29-year old cutie had a surprise for everyone when she took part in a special public reunion event at the AKB48 Theater to celebrate the venue's seventh anniversary.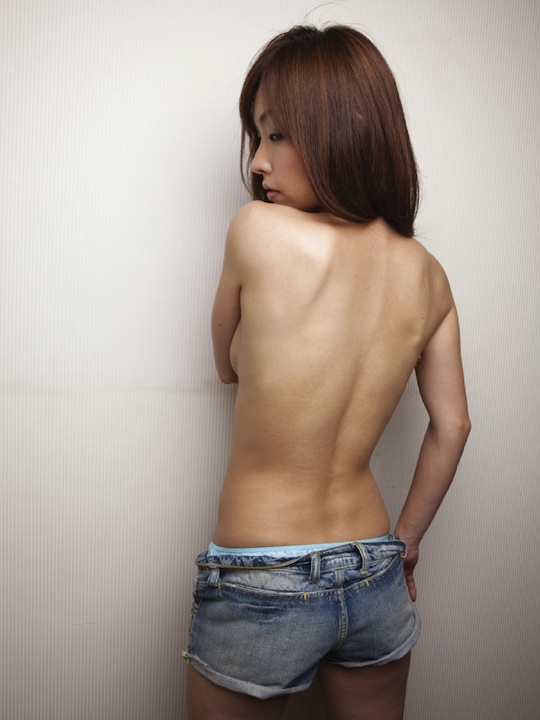 She has got married!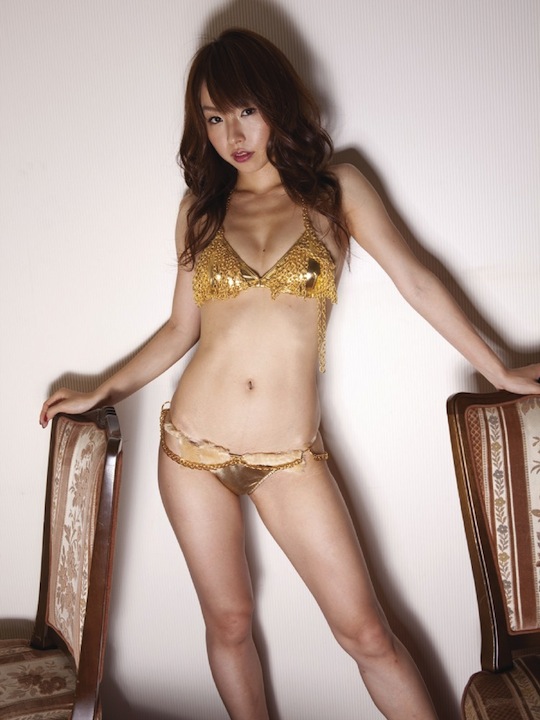 She is the first former AKB48 member to get married.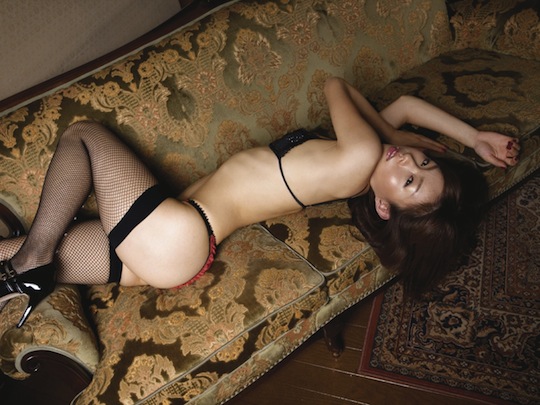 And her choice of partner? Rest easy, it's not sleaze ball producer Yasushi Akimoto — he's already married to another idol from one of his earlier bands from a bygone age.
No, Megumi has got hitched with a scriptwriter aged 41 years old! Apparently they started seeing each other this summer, meaning it is "allowed" by the ridiculous chastity rules of idol-dom — i.e. she was not dating him when she was still a member of the "pure" (i.e. overtly sexual) idol group.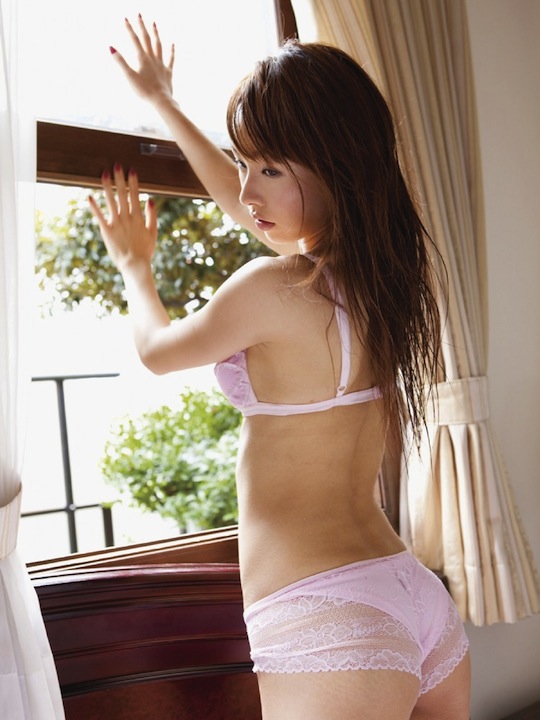 However, in our book, that's still pretty sudden to get married. It must be less than two weeks. Which leaves us — and also even Yuko Oshima said this at the event — to speculate that she is pregnant and it was a shotgun wedding!
She denied this on stage, countering that she was planning to get married by next year when she hits the dreaded three-oh.

Tags: AKB48, SDN48
Category: Erotic Japan Blog
Other categories: Hands-on Reports, Product Releases
Written by: Tadashi Anahori on June 8, 2011 at 5:19 pm | In
Erotic Japan Blog
|
Discuss »
Underage fans of overlarge idol groups rejoice – the long-standing ban on under-18s attending SDN48′s theatre performances has been lifted at last, granting you access to the AKB girls' older, edgier counterparts in (almost) all their raunchy glory.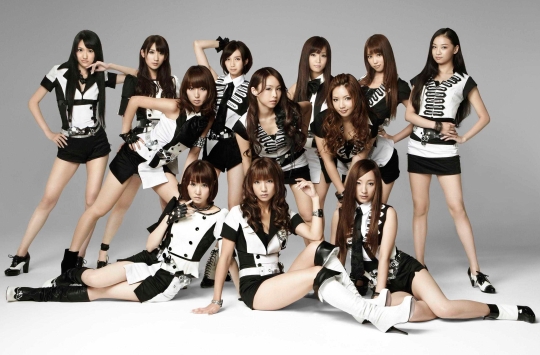 SDN, the brainchild of AKB48 producer Yasushi Akimoto, was conceived as an "adult idol" group, differentiated from AKB through sexier attire and their focus as a "Saturday Night"-style act (hence the name) aimed at a more mature audience. Having made their major label debut on Universal Music in November of last year with the single 'Gagaga', the group have enjoyed widespread popularity from Day One, with both that first single and its follow-up performing well and their stage show Yuuwaku no Garter consistently selling-out, something that can only continue in the wake of this newest development. While these shows were previously limited to over 18s, from June 16th shows before 7PM will be available to fans below that age. The earlier shows will now feature somewhat toned-down content, with choreography altered and some songs having their lyrics censored.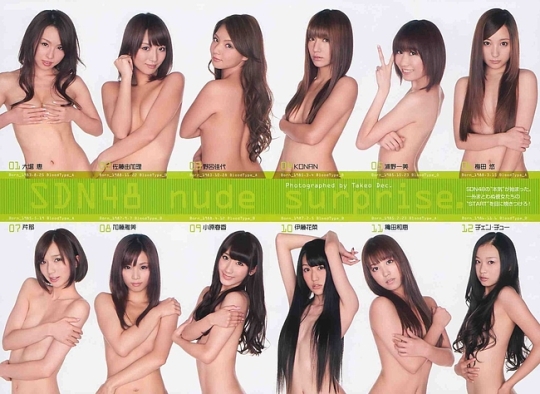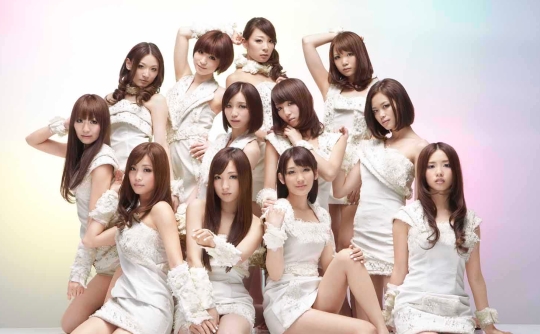 With tickets to the early shows being offered at a price of 2000 yen, instead of the usual 3000, SDN48 are sure to celebrate as fruitful an end to their first year as full-fledged stars of the idol scene as its beginning, with fans old and new flocking to the theatre. Naturally, though, if you're over 18 there's no choice to be made in the matter – I recommend the late showings every time. These saucy ladies could teach those whippersnappers in AKB a thing or three about how to sex up a performance.

Tags: AKB48, idols, J-Pop, Japan, SDN48
Category: Erotic Japan Blog
Other categories: Hands-on Reports, Product Releases
Written by: Kazuki Kintama on December 10, 2010 at 3:15 pm | In
Erotic Japan Blog
|
Discuss »
The battle of the Asian girl groups has reached a new level.
The relatively newly formed SDN48, who are considered to be the bit older and sexier counterpart to AKB48, have recently armed themselves against sexy K-Pop group KARA.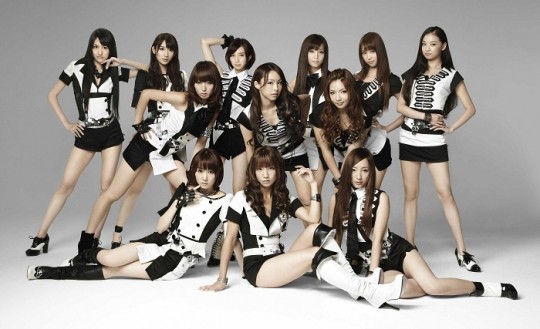 According to Zakzak in Japan, SDN48 has employed a Korean song writer and added "Korean-esque" lyrics to their songs to battle the threat that is the K-Pop boom in Japan at the moment. Lyrics aside, the sexiness levels of both SDN48 and KARA is quite high, but as far as the Japanese public is concerned, KARA and their sexy hip dance is winning.
Can SDN48 move out to the front of the girl group war with their gibberish song "Gagaga"? Will KARA continue to dominate with their young round behinds? Do any of us care so long as there are loads of barely legal sexy Asian girls dancing around in costumes that we could only dream about?

Tags: Girls Generation, idols, Japan, K-Pop, Korea, SDN48
Category: Erotic Japan Blog
Other categories: Hands-on Reports, Product Releases
Presented by Tokyo Kinky