Written by: Tadashi Anahori on May 21, 2010 at 2:02 am | In
Hands-on Reports
|
Discuss »
All right, so even I need some assistance sometimes. I don't have any trouble getting hard — Megumi et al know that! — but occasionally I'm just not hard enough, you know?
I've tried cock rings that sit on the base of your cock and apply blood-pumping pressure to your member. They're good enough though I always feel like I am wearing a kind of penis necklace!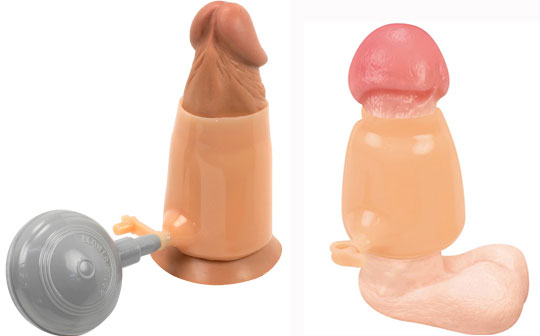 However, the Yumemusou from KanojoToys is something else entirely. It wraps around almost the whole of your shaft and keeps you stimulated from top to bottom — but especially the top.
All right, so it looks a bit odd. But no one's gonna see it, right? Not even the girl you're banging, since it will be thrusting into her a zillion times.
Yumemusou (which means "perfect dream") is super easy to use — the last thing you want when you're in the zone is a complex sex toy! All you do is slip this over your member, add air with the hand pump, then fasten the cap.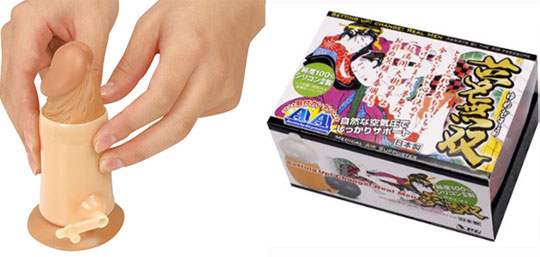 Your head will be fully charged with blood and power, ready to do your business with extra oomph.
All right, so you won't be able to get girls like this with the power of the Yumemusou alone…but it will make you feel like you are screwing one!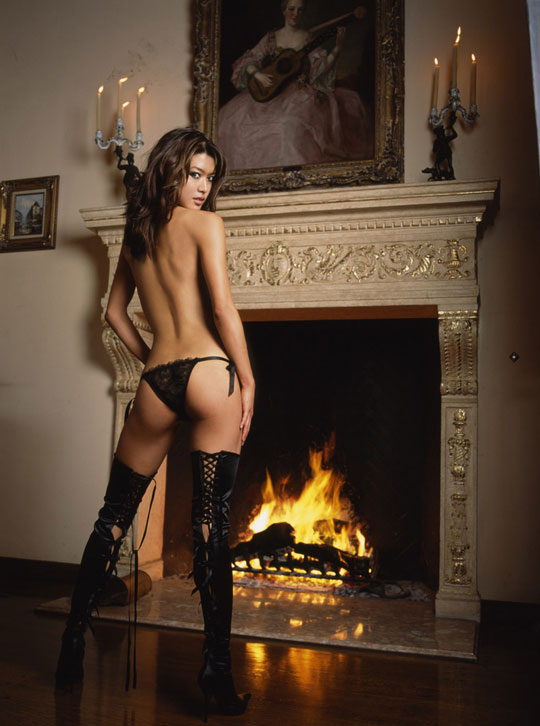 [Pic source]
Tags: cock ring, cockring, penis ring, penis sleeve
Category: Hands-on Reports
Other categories: Erotic Japan Blog, Product Releases
Written by: Taro on April 23, 2010 at 3:54 am | In
Hands-on Reports
|
Discuss (1) »
After just not getting enough pleasure out of my sessions with J-girl sluts I decided to seek out some additional firepower!
I'd never tried penis sleeves…until now. Penis sleeves not only add pleasure for you — they provide you with a whole other layer of girth that she will be glad of too! In a country full of men with members slightly on the smaller size, these penis sleeves are essential tools.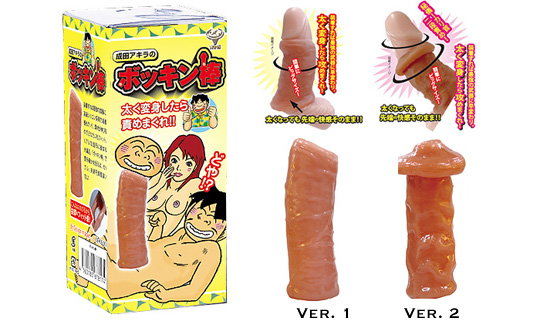 Akira Narita is a manga artist with erotic leanings…and this Bokkin Penis Sleeve is endorsed by him.
This tight silicone sleeve slips onto your member, gripping the base like there's no tomorrow. The head stays open, though, so you won't have trouble bursting your load!
I know a lot of your American guys are circumcised, but don't worry — this set includes two versions (circumcised and uncircumcised).

If you're feeling in need of some divine erotic assistance, I recommend the Thunder God Penis Wrap, a truly heavenly accessory. This silicone wrap-around might sound a bit bizarre but it will supply you with a noticeable increase in girth that is a gift from the gods!
Or, for that extra squeeze for extra stimulation, the G-Greed series of rings will tighten you into just the right hardened state of ejaculation that we all deserve. Extremely malleable and easy to use, the cock ring is also hygienic and simple to clean.
G-Greed is one of the best brands for these kinds of toys, with lotions, rings and more — all designed to enhance your sexual experience.

Tags: cock ring, cockring, japanese sex toys, penis ring, penis sleeve
Category: Hands-on Reports
Other categories: Erotic Japan Blog, Product Releases
Presented by Tokyo Kinky