Written by: Kazuki Kintama on August 28, 2011 at 11:59 pm | In
Erotic Japan Blog
|
Discuss »
Koonago is small person porn. And I mean, small. So small that the girl can literally become part of a meal. So small that she can "ride" your giant cock, hanging from it like an insect. It's toy girl porn.
Needless to say, koonago is a niche fetisch and the material seems to just be manga and anime, as far I can tell. The name comes from a type of fish and I reckon likely draws some inspiration from Alice in Wonderland.
I recently discovered this for the first time (though it's not so new) and just had to share it with you as yet another example of how innovative and different things can be over here. I mean, I've heard of using a microscope in sex but not just to view your girlfriend in the first place!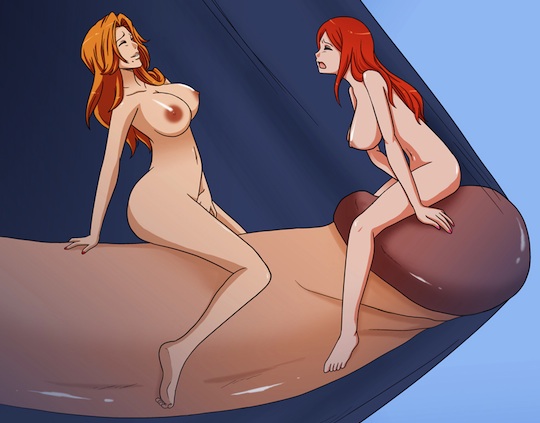 Probably the biggest cache of online shrinking woman porn is this "Koonago Factory", a site dedicated to manga pictures of the fetisch. As its author explains: "I like tiny woman. Meaning of tiny woman isn't children, doll and fairy. I like normal size woman shrinks to doll size suddenly."
It's from that site's Toyogrub's extraordinary resources that I've taken the bulk of these images. Some verge on the "cruel", with girls screaming while being devoured, some even by non-humans! Certainly gives new meaning to eating your girl out…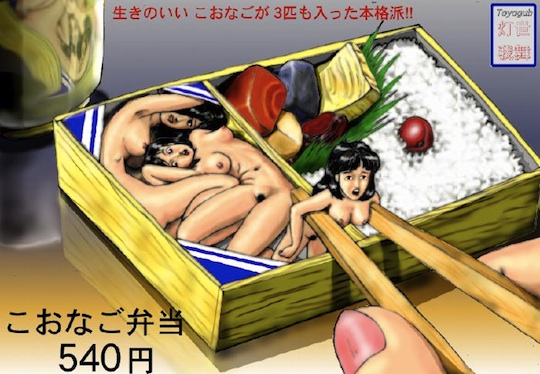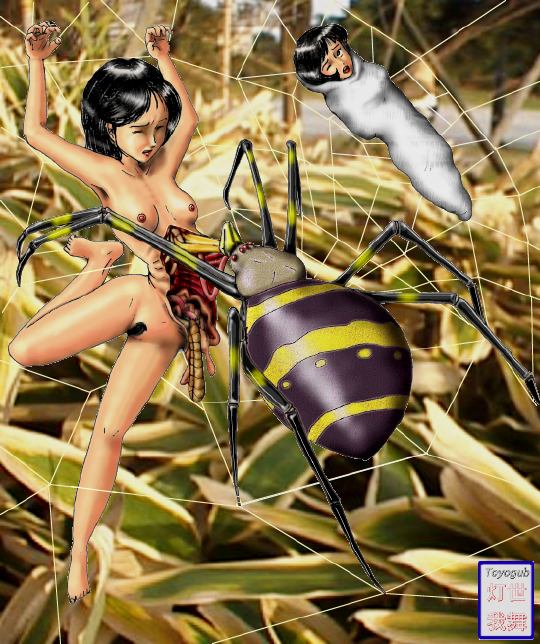 Megumi is happy about the fact that a femdom sub-niche of koonago involves the men shrinking down to miniature size, to be swallowed by women, exploring then their insides and finally of course leaving via their orifices.
Even better, though, looking through the annals of shunga it seems that even back in ancient Japan there was a lust for this kind of porn! Hey, it's traditional so it must be good!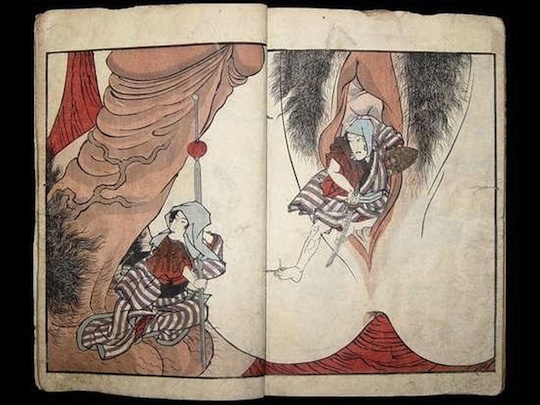 Tags: hentai, Japanese pornography, koonago, pornography
Category: Erotic Japan Blog
Other categories: Hands-on Reports, Product Releases
Presented by Tokyo Kinky