Written by: Kazuki Kintama on May 30, 2011 at 4:41 pm | In
Product Releases
|
Discuss »
For all the lovely IRL ladies we like to feature here at Tokyo Kinky, there's no denying that their 2D counterparts have charms aplenty all of their own. Doubtful? Clearly you've never met the delicious Kagami Hiraki, as brought to you by the good people at Kanojo Toys.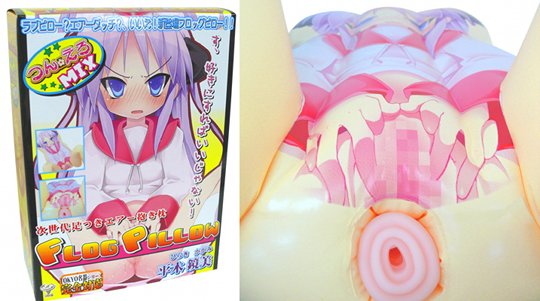 This gloriously detailed inflatable Dutch wife/frog pillow combo sees our anime heroine arranged in the perfect position for a variety of stimulating 1-to-1 encounters, her 'receiving' facial expression leaving you in no doubt as to the effect 3D boys have on her. Whether you fancy her doggy-style, missionary, from the side or even on top, her 'knees-up' posture ensures ease of access and guarantees a good time as you turn your illustrated fantasy into a hardcore reality.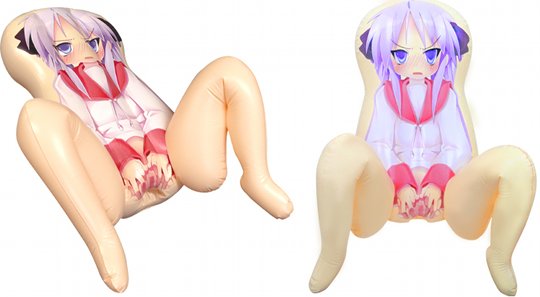 Built to fit the majority of decent onaholes, she's more than happy to model your personal favourite for a customised experience. Not to worry though if you've yet to start your collection – this girl comes prepared, featuring an onahole of her own as part of the package. All that's left to you is to slot in the final, and most important, piece of the puzzle.

About time to break down the fourth wall and get hands-on with some of the pretty young things behind it? Make a beeline for Kanojo Toys and start living that dream.

Tags: anime, frog pillow, masturbator, Onaholes, sex doll
Category: Product Releases
Other categories: Erotic Japan Blog, Hands-on Reports
Presented by Tokyo Kinky