Written by: Tadashi Anahori on December 14, 2011 at 12:45 am | In
Hands-on Reports
|
Discuss (1) »
Only the other day we were blogging about the orbital rise of amateur vlogger-turned-idol Eririka Katagiri. Now she has joined the echelons of the top JAV pornography stars like Maria Ozawa and Nao Yoshizaki.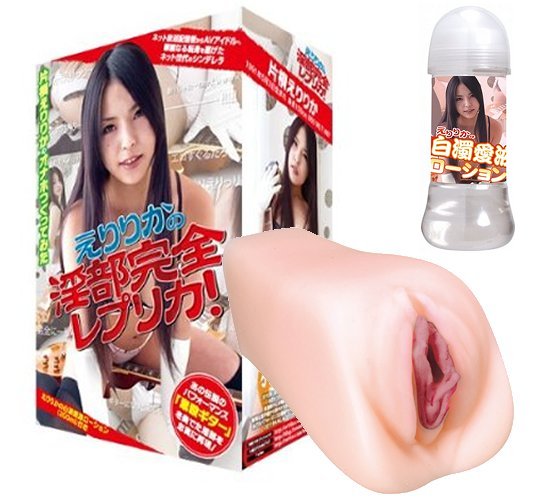 She has her own clone masturbator onahole and love juice lube, both recreated from her real body, reverse engineered into a beautiful piece of pleasure-giving silicone. Eririka in your hand…
And then there's Elly Akira. Half Japanese, half Syrian, Elly is a porn star also known as Yuka Osawa. But this lady is a real renaissance man, if you see what I mean: photographer, writer and businesswoman all in one. Hell, she even has a third name — Fareeza Terunuma, under which she holds award-winning art shows. Phew, keeping up at the back?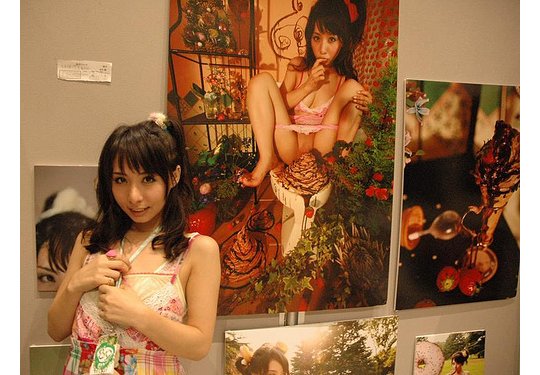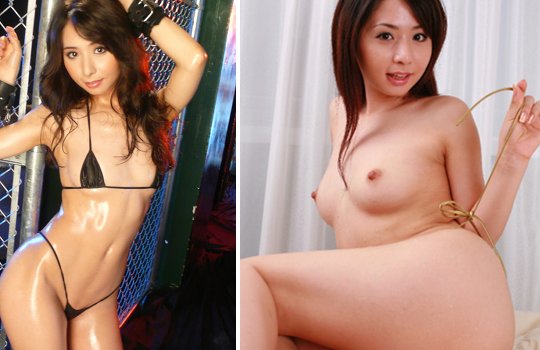 This multiplicity is so essential to Elly that when Japanese sex engineers got their heads together (not like that) to create another clone onahole for her, they wanted to include that concept as part of the masturbator.
They came up with a unique four-hole onahole! Yes, there's the expected tight backdoor hole but the vagina has three different passages! Just like her career, Elly/Yuka/Fareeza is always different.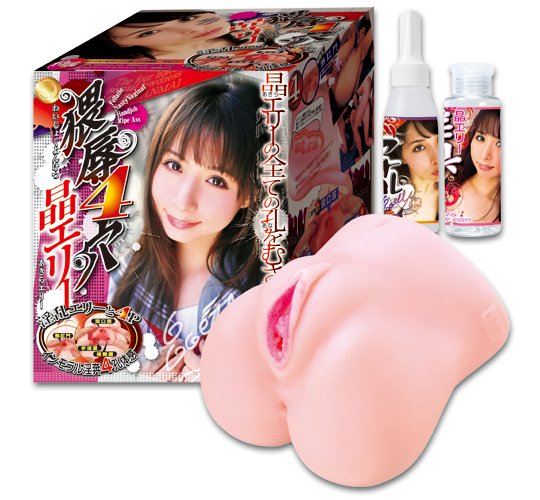 And don't forget to lube up with Elly's special love juices.
Two unique and very modern Japanese ladies, in your hand!

Tags: Elly Akira, Eririka Katagiri, Japanese pornography, JAV, masturbator, Onaholes
Category: Hands-on Reports
Other categories: Erotic Japan Blog, Product Releases
Written by: Tadashi Anahori on November 21, 2011 at 1:41 am | In
Erotic Japan Blog
|
Discuss (1) »
The joy of the internet is that it makes us all equal. Long live the online democracy: now anyone can be a star thanks to YouTube et al.
North America has Justin Bieber. Japan has… well, a more interesting case study. One local example has been the orbital rise of Eririka Katagiri, a young lady who utilized Japanese video streaming site Nico Nico Douga to make herself famous.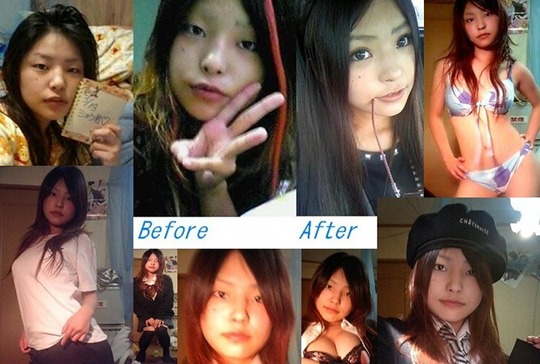 Continue reading Teenage girl dances naked online, turns porn star…
Tags: Eririka Katagiri, JAV
Category: Erotic Japan Blog
Other categories: Hands-on Reports, Product Releases
Written by: Kazuki Kintama on December 21, 2010 at 5:42 pm | In
Erotic Japan Blog
|
Discuss »
Nico Nico video fan favorite Eririka Kataoka has upped the stakes of her popular live web shows and danced fully nude, covering only her most delicate parts.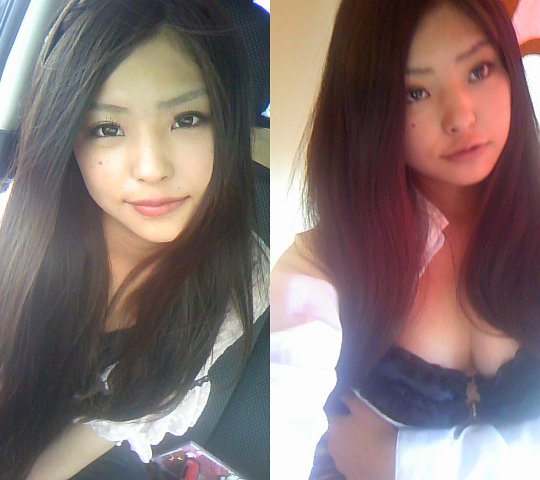 J Cast reports that during a live web cast Eririka said she would dance naked and did so for a short while while her loyal viewers commented feverishly. After her dance was done she dashed off camera and her webcast was over. As something so rare wouldn't be put to waste for just a few hundred viewers, someone recorded the web cast and put her 2 minute dance to clean music and had many of the viewers comments flying across the screen as she tried (in vain) to cover herself up.
The reedited video was posted on Nico Nico Douga for a short while but soon removed. Thanks to the perverts of the internet, we are able to show you the edit of the edit that has made its way to youtube. Obviously fully covered for YouTube standards, but quite good for what it is. Now if I could only get my hands on that original. Anyone? Anyone?
Update: YouTube took the video down so here is an older video. A little tamer but you get the idea:


Tags: Eririka Katagiri, idols
Category: Erotic Japan Blog
Other categories: Hands-on Reports, Product Releases
Presented by Tokyo Kinky