Written by: Taro on August 8, 2011 at 8:29 am | In
Erotic Japan Blog
|
Discuss (2) »
Sometimes I don't get Japan at all. And it's my own country.
So-called "sexless" relationships are a big problem here. There are marriages up and down the land where no fucking is happening between man and wife. And it's not just the middle-aged. Even the youngsters aren't up to as much as they should be.
This is bad news for condom makers. One contraception manufacturer has said that its sales of condoms is just 60% of what it was 30 years ago. Personally, though, knowing a lot of chums, I reckon it's the local perchant for not using a condom and ending it all with a glorious bukkake shot to the face. Be careful, STDs are rife here!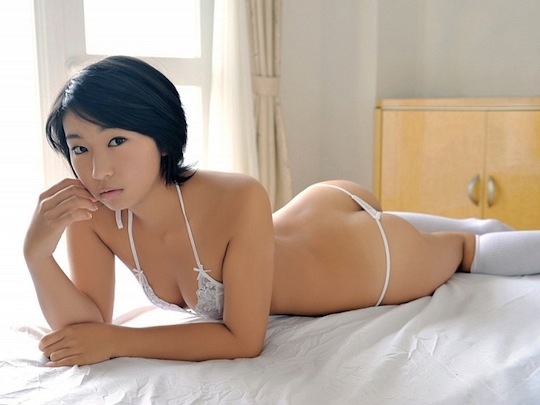 Either way, with such uncertain business prospects, local condom companies have to be more enterprising. That's what Fuji Latex Co., Ltd. has been up to! They have started up a whole new section of products, making chilled pillows!
With the humid summer — made even worse by the need to save electricity in the wake of Fukushima et al — people have been scrambling to get their hands on this pillow product it seems!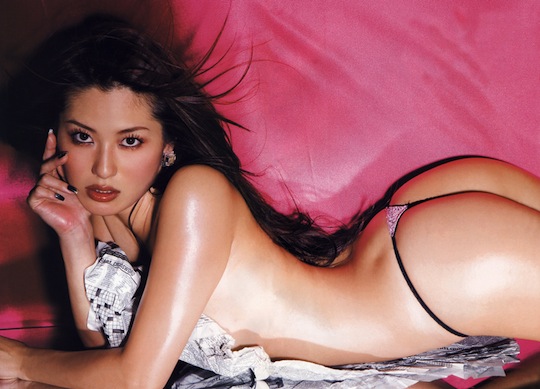 I'd personally prefer if Fuji Latex and its condom cohorts instead took the streets to encourage people and remind them about the joys of sex. I mean, just look around you! There are hot girls everywhere you turn. I know how I'd like to cool down..but I'd also like to turn up the heat first!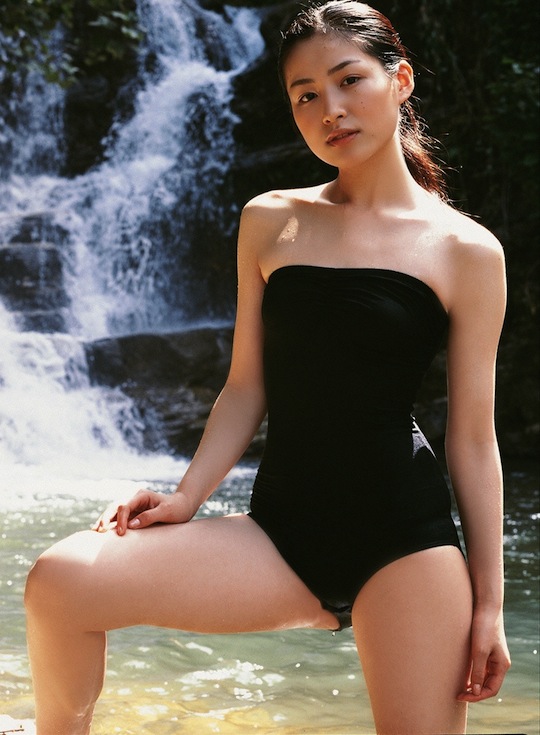 What can ladies do to persuade their hard-working man to do the business for them? Well, I read a recent survey of 500 wives in their forties. Only 30% had had sex in a month. Their tips to keep the sensual sparks active included to change positions each time, to have baths together, and even to watch porno.
Hey, if you're really stuck for someone to fill those shoes…just come round to my house, ladies!

Tags: Condoms
Category: Erotic Japan Blog
Other categories: Hands-on Reports, Product Releases
Written by: Kazuki Kintama on September 22, 2010 at 4:06 am | In
Product Releases
|
Discuss »
All of us look for a little bit of extra strength in the bedroom when faced with the task of pleasing our sexy partner. The Kabuto Samurai Condoms I found over at Kanojo Toys can't but help give me the armor I've been looking for.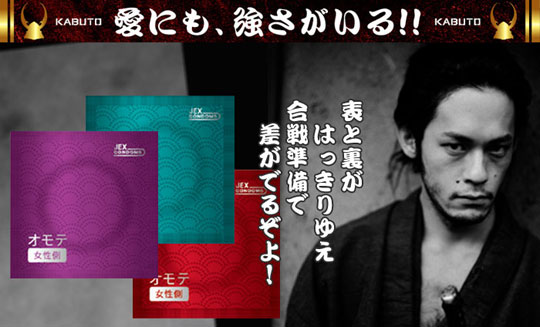 True warriors need variation in their attacks, and the three types of condoms that come in this set will just help bolster your sexy assault. Minty Menthol in green for a cooler feel, classic clear Stamina for longer lasting pleasure and finally Tsubu in pink which boasts 1350 nubs for the ultimate in lady spearing.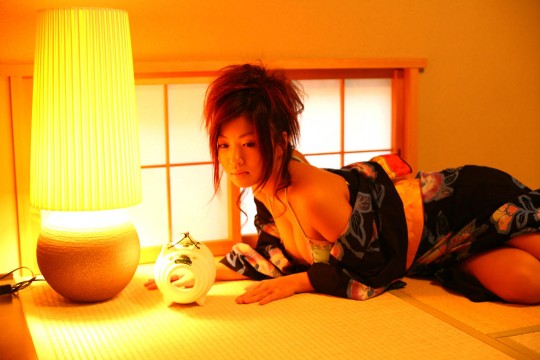 What color would you like me to paint my battle standard tonight darling?
[Pics via Sleepy John and Kanojo Toys]

Tags: Condoms
Category: Product Releases
Other categories: Erotic Japan Blog, Hands-on Reports
Written by: Taro on September 10, 2008 at 7:25 am | In
Product Releases
|
Discuss »
Is your girlfriend so afraid of your penis that she doesn't even want to touch it with her hands when putting a condom on you? Perhaps you're a sex worker who wants to maximize your time when every second counts? Well, perhaps the One Touch Condom is for you!
With a super easy slide strip that rolls it right on, you'll never have to touch a penis again before putting it in your mouth, manko, or ass. Plus, it shaves at least 3 seconds off of the old-fashioned roll-on condom time, so you'll save plenty of time for the next guy. Progress!
As the video shows, you can put a condom on six cocks in mere SECONDS! Don't let the passion of your gangbang get disrupted by fiddling with condoms. Now you can have all the dick you want with none of the hassle!
lol.

Tags: Condoms
Category: Product Releases
Other categories: Erotic Japan Blog, Hands-on Reports
Presented by Tokyo Kinky