Written by: Kazuki Kintama on February 2, 2012 at 12:34 am | In
Product Releases
|
Discuss »
Sometimes I look at the latest adult toys on the market in Japan and I can be a bit perplexed.
Like I was recently with the Chokouha Masturbator, kind of like a giant black block. But then I gave it a try and saw how well it worked…
Similiarly, when Taro showed me the Shobon 2ch Onahole I almost laughed. What the hell is that? I am a keen user of 2ch and soon clicked that it was a character based on the emoticon character 2channel users often deploy a feeling of shyness.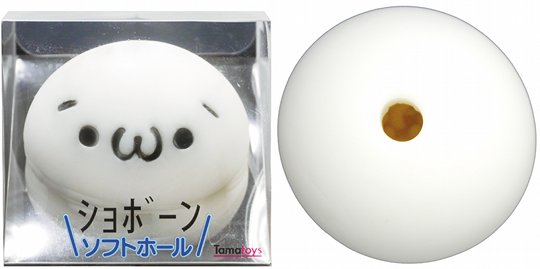 Naruhodo!
Okay, so I now get why it looks like that, but then why a sex toy? Well, my esteemed fellow TokyoKinky bloggers told me that if you're a shy Shobon you need a special way to get your groove going…
It kind of slips on you like an onacup courtesy of the hole on the back, giving you a tight grip on the inner chamber, which of course is filled with loads of stimulating goodies. The result is the cutest, most kawaii orgasm this side of Tokyo…

Tags: 2ch, japanese sex toys, masturbator
Category: Product Releases
Other categories: Erotic Japan Blog, Hands-on Reports
Written by: Tadashi Anahori on June 7, 2010 at 2:43 am | In
Erotic Japan Blog
|
Discuss »
The recent surprise announcement by singer Kaera Kimura and actor Eita that they are getting married has drawn the wrath of Japanese SNS mixi members. Why? Because Kaera is pregnant and the wedding seems to be an example of "dekikon" (shotgun wedding).
Reading some of the posts is interesting, not least that they are more the kind of content you see on 2ch rather than mixi. It reveals just how protective Japanese fans are of their idols and also their rather strange attitudes to sex!
Here's one example…
瑛太うらやましすぎw瑛太にナカダシされたカエラも羨ましいな
I'm so jealous! I want Eita to come inside (nakadashi) me!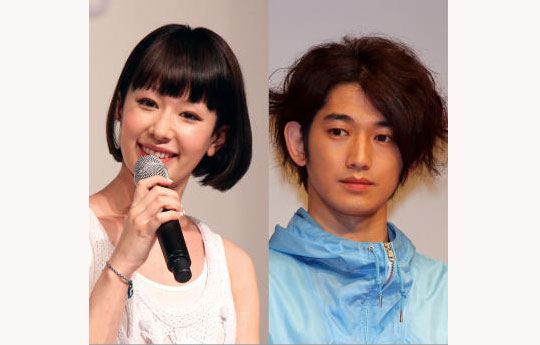 [Source]
"Nakadashi" means "inside release" — to come inside the girl.
Us Japanese guys aren't too keen on using condoms and prefer just to pull out at the opportune juncture. Some of us can be a little slow or just not care (or, given the state of Japanese sex education in schools, not be aware of the link between nakadashi and pregnancy).
The result? Dekikon. According to some figures around a quarter of all marriages in Japan happen when the bride is already expecting!
Tags: 2ch, dekichatta kekkon, dekikekkon, dekikon, Eita, Kaera Kimura, nakadashi, Shotgun Wedding
Category: Erotic Japan Blog
Other categories: Hands-on Reports, Product Releases
Written by: Taro on July 29, 2009 at 4:40 pm | In
Product Releases
|
Discuss »
Lisa Katayama's recent New York Times story on one man's relationship with an anime girl-printed pillow has been making waves in the English blogosphere, and those waves have finally made it back to Japanese shores. What did the infamous Japanese BBS 2chan have to say about this?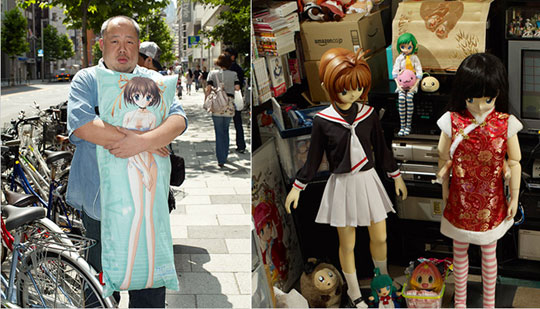 The most sensical, entertaining comments on the boards, not in any particular order or threading.
"I agree, he should go see a doctor"

"It's far too late for a doctor"

"C'mon, it's not just Japan that has things like this. Everywhere has them to some degree."

"Japanese people also recoil from things like that."

"Foreigners can't grasp the splendor of two dimensions."

"It's wrong to broadcast sexual deviants out onto the world stage like this. Just leave them alone and let them be."

"Of course he's hentai, but I understand it more than scatology"

"The Times is nothing but disgusting anti-Japanese slander."

"Wanting to marry something two-dimensional is nothing new. Come to Akihabara sometime and you'll find this sort of people in swarms"
The mood swings back and forth, with sentiments ranging from otaku-bashing to incomprehension to attacking the west for pouncing on a deviation no worse than any others out there. Personally, we at TokyoKinky never judge, and while the pillows and dolls from our friends KanojoToys might be a little sexy to take out to the supermarket, they'll love you just fine behind closed doors.

Tags: 2ch, Akihabara
Category: Product Releases
Other categories: Erotic Japan Blog, Hands-on Reports
Presented by Tokyo Kinky