Super Sonico 3D giant breasts hug pillow
We all love a hug pillow (dakimakura) for the comforting body shape they offer that we can grip and embrace.
Many also have holes in them so you can insert a favorite masturbator and plough away.
Typically they have a print on the front of an anime idol or porn star.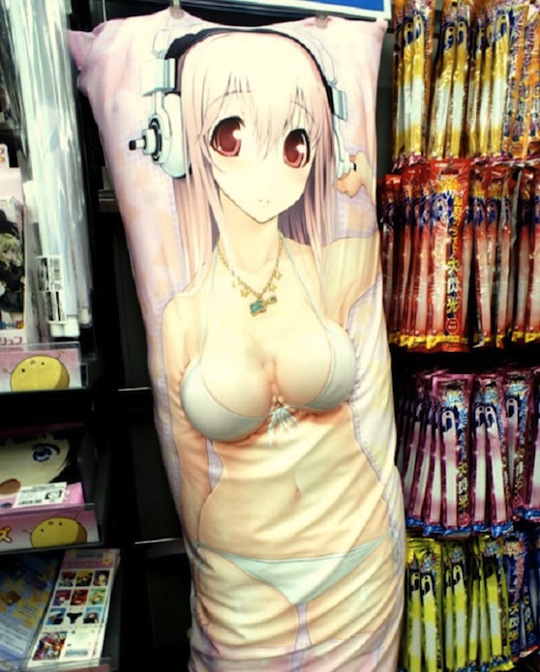 Some are even more special. Take this example, based on the sexy anime mascot character Super Sonico, which has giant "3D" breasts literally bursting out of her pillow.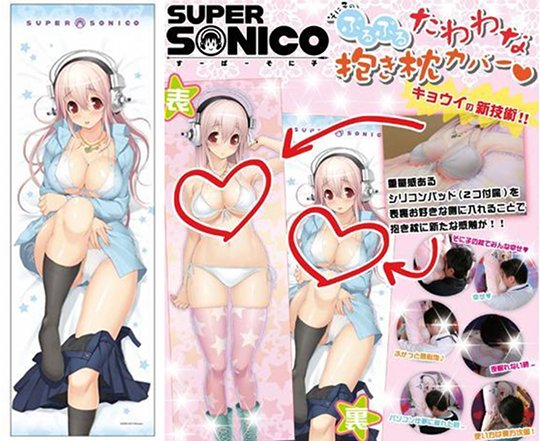 The front and back of the cover has a different but equally gorgeous print of Sonico, who is the mascot for Nitroplus Company.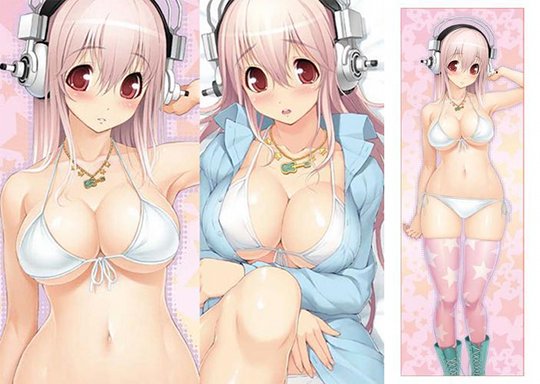 This guy took a particularly musical interest in the pillow's breasts, adding sound effects for good measure.