Written by: Tadashi Anahori on March 20, 2012 at 11:48 pm | In
Erotic Japan Blog
|
Discuss (1) »
Now THIS is the reason why I have a smartphone!
We've just come across this fun and sexy app, WETTY by miniskirted police that lets you practice stripping girls' clothes off! You use a water gun to get the ladies wet and then make them lose their apparel.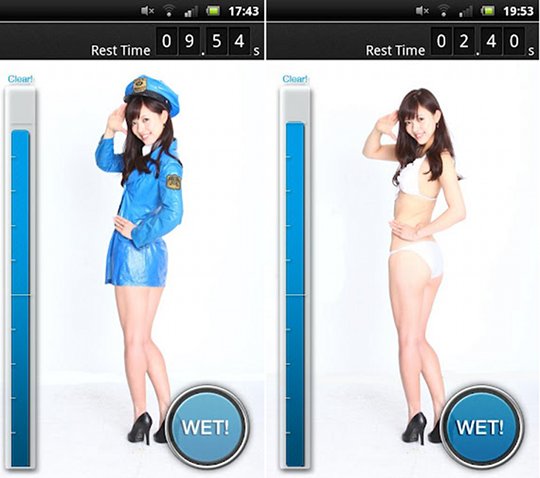 Not quite as good as the famous rip "Mosatsu app", based on the photo book series, but this is in so many ways a kind of chikan practice game!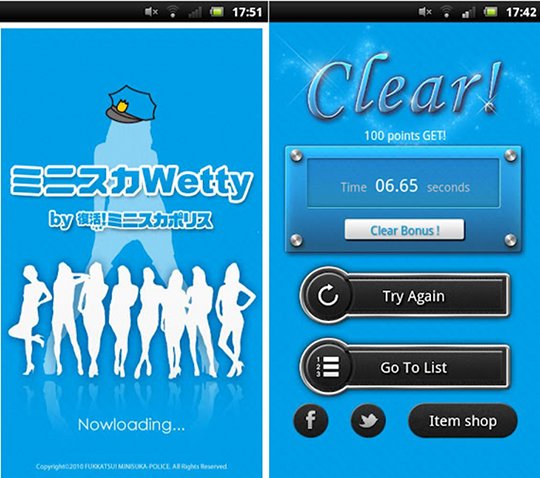 Sadly the real Japanese cops, on the rare occasion you see a woman police officer, never wear miniskirts. Nor do they look like this…

Tags: Chikan
Category: Erotic Japan Blog
Other categories: Hands-on Reports, Product Releases
1 Comment »
RSS feed for comments on this post. TrackBack URI
Superbly beautiful and sexy. How possibly can i have some of these pictures ? I love them !!

Comment by Jean — May 8, 2013 #
Leave a comment
Presented by Tokyo Kinky