Shibuya sex services information centre & pet shop make for marriage of convenience
If you have ever walked up Shibuya's Dogenzaka, the hill that leads you to the love hotel district and at night is populated by Chinese street prowlers, you may have noticed this Muryo Annaisho ("free information point").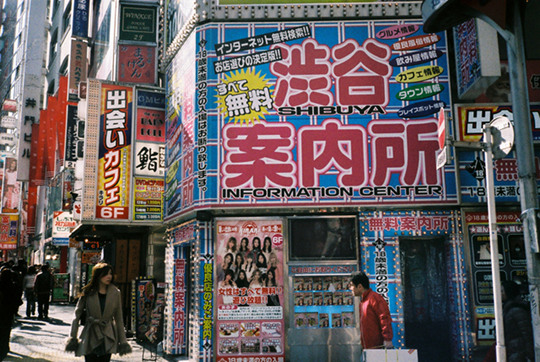 There are lots of these kinds of stations around. They act as portals where you can get information (i.e. phone numbers) for prostitutes and other kinds of sex services, hostesses and so on.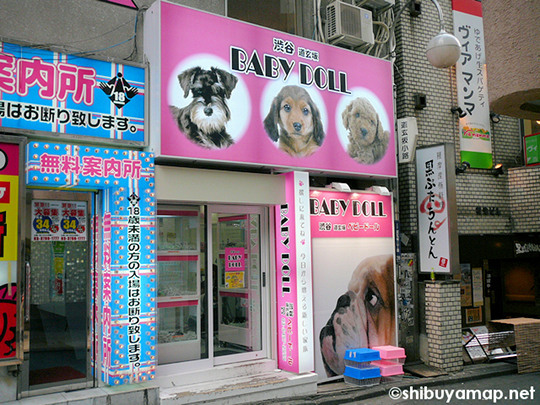 But this particularly conspicuous one stands out not least for its location, size and prominence as the bizarre pet shop Baby Doll right next door.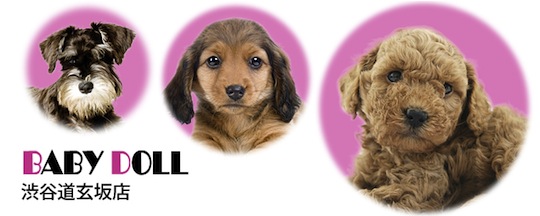 Talk about the sacred and the profane. Cute doggies next to ladies of the night.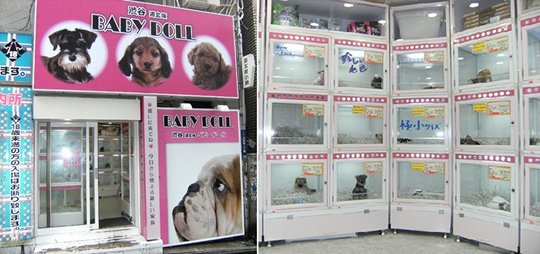 Well, this isn't just the chaos of Shibuya at its finest. There's a reason.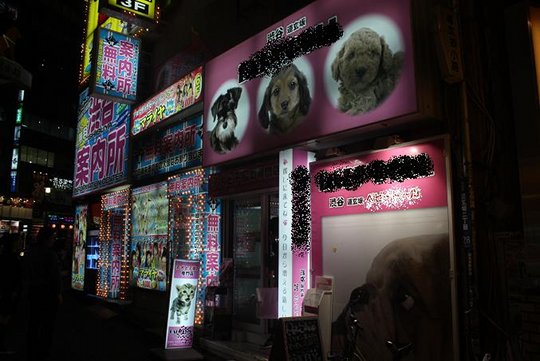 Grateful customers, wanting to purchase something suitable for the ladies who have serviced them so well, will pop into to pet shop to get a puppy to give her. This might be on the way back, say, from a session in a love hotel, or perhaps just after calling her from the information point and while you wait.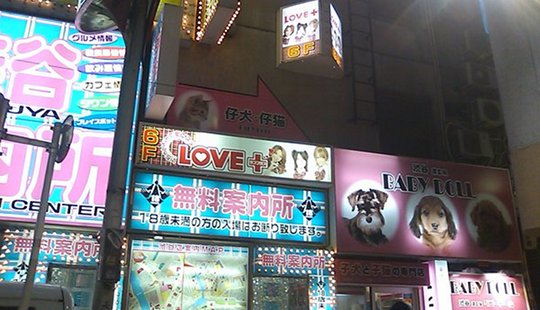 These kinds of Annasho get kick-backs from the girls bars and sex shops they introduce to customers. They feature screens and usually a discreet member of staff (male) or two.
However, with internet advertising and the ease for men to search online themselves, they are becoming obsolete and will probably almost disappear in the long-term.