Sexy Ninja Girls' Cosplay for Japanese history fan Rekij-jo
Us Japanese girls have a reputation for being, well, meek, right?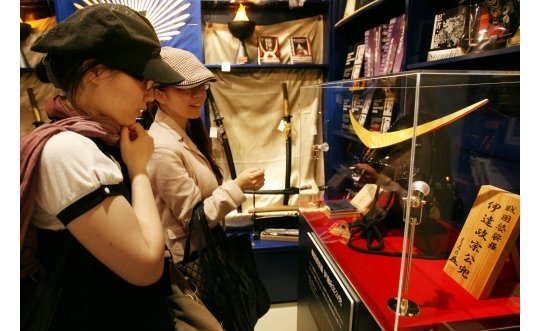 The truth is there are plenty of tough ladies out there. Most Japanese wives strictly control their hubbies' wallet and if you've ever met a girl from Osaka, likely you know they are not to be messed around with.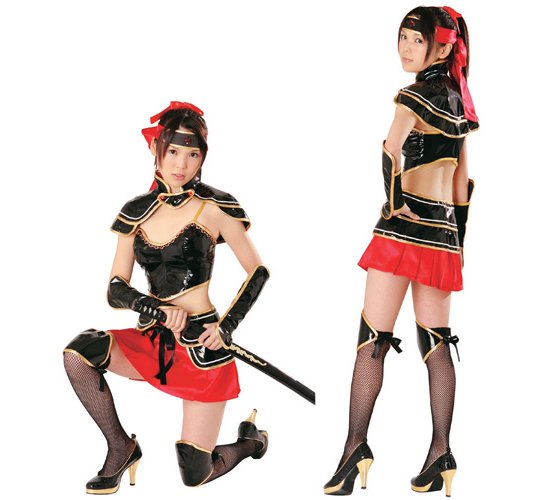 If you and your lady like the fighting spirit, then get into the real way of the warrior, history style, with these funky ninja and Sengoku Warring States period kinky costumes. I always like to give Tadashi a good whacking whenever he's feeling horny.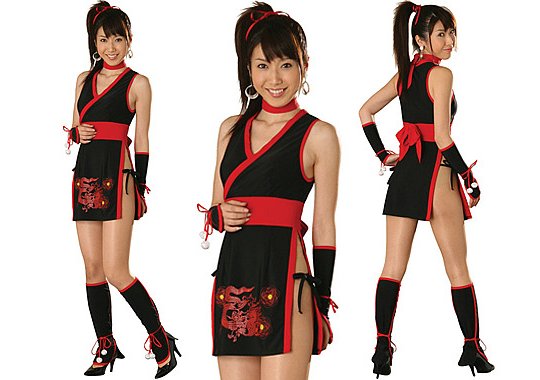 Recently in Japan there has been a craze for Reki-jo, or the "history girl", a kind of female okaku who loves historical dramas, samurai stuff and all things ancient.
There are now special themed Reki-jo bars and events, where the girls like to pepper their conversations with historical references and old phrases. There ideal dream is to get married in a Japanese castle and you may find them dressed in kimonos wandering around old areas like Kyoto or Asakusa, or in the library devouring a book on the Shinsengumi.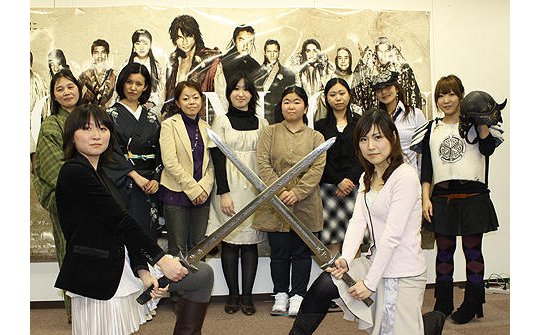 If your girl is a Reki-jo history buff but you want to put her passions to better uses, dress her up in sexy ninja cosplay and we reckon you will enjoy her special history lessons indeed!