Written by: Megumi on February 10, 2012 at 12:20 am | In
Erotic Japan Blog
|
Discuss (2) »
Well, the big news in the Japanese celebrity world has been the sudden announcement by Meisa Kuroki and Jin Akanishi, formerly of boyband KAT-TUN, that they were married!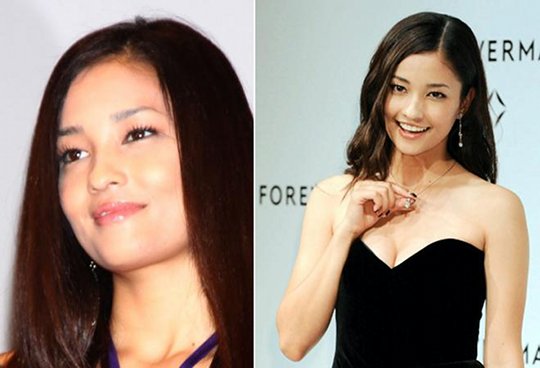 Yep, you've guessed it, yet another example of the now customary celebrity dekikon, or shotgun wedding. Meisa is said to be two months pregnant!
I don't know, I think this kinda embarrassing. I wouldn't want the world to know that my boyfriend doesn't use condoms when he screws me or that I don't have the intelligence to know that nakadashi ain't too sensible for the working woman!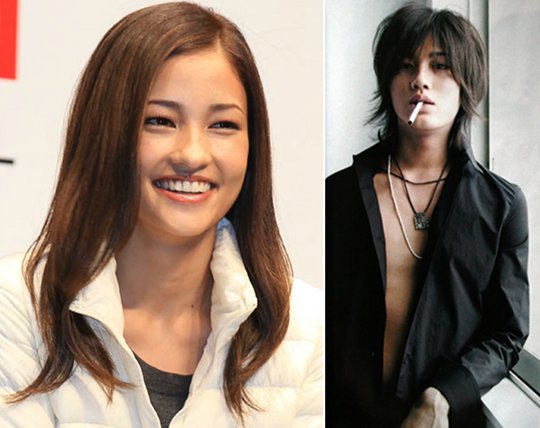 I'm sure their respective talent agencies were happy two major stars were an item but with Meisa now knocked, she's gonna be seen as far less desirable than before and, despite having just tried to launch a singing career last year, of course will also be out of action for a while.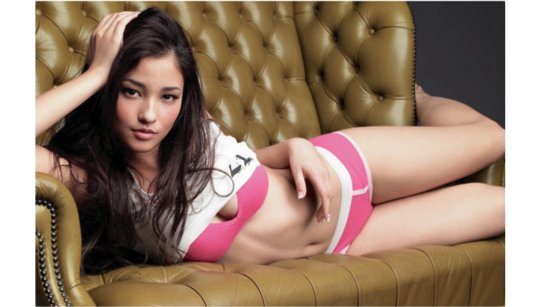 Meisa is half Okinawan, half South American, and one of the sexy haafu Japanese we blogged about recently. Jin Akanishi, on the other hand, is a few years older than her and known for being a ladies man.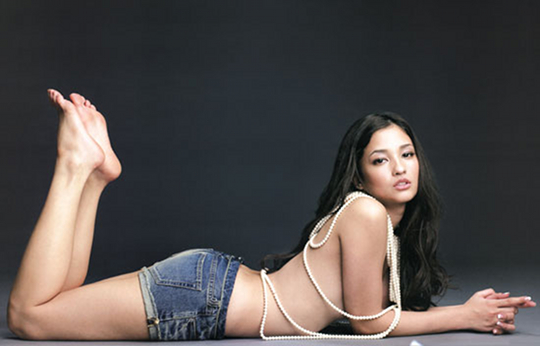 My prediction? It won't last.

Tags: Dekichatta kekkon, Idols
Category: Erotic Japan Blog
Other categories: Hands-on Reports, Product Releases
2 Comments »
RSS feed for comments on this post. TrackBack URI
[...] prediction? Like other recent celebrity marriages, it won't [...]

Pingback by Tokyo Kinky – Sex and Erotic in Japan » Shun Oguri and Yu Yamada to marry — March 15, 2012 #

[…] So singer Jin Akanishi doesn't like to use condoms, it seems. We speculated as much when the celebrity pair announced their sudden marriage. […]

Pingback by Tokyo Kinky – Sex and Erotic in Japan » Sexy model Meisa Kuroki is pregnant — September 30, 2013 #
Leave a comment
Presented by Tokyo Kinky