Sexy cosplayer Akira Itsuki dazzles male admirers in Osaka's Nipponbashi Denden Town
If you want to perv over scantily clad girls posing for anyone to take their picture, then head to Akihabara at the weekends where the main strip, Chuo-dori, is pedestrianized. You should find plenty of cosplayers happy for you to snap away.
This has led to some issues in the past, though, when police and the local Chiyoda government have become alarmed that some ladies are effectively putting on mini stripteases for the benefits of the male audiences. Flasher idol Asuka Sawamoto even got arrested in 2008 for letting guys photograph her underwear.
Some say that the street massacre in Akihabara in 2008 was used as a pretext to close the street and put a stop to a practice that had got out of hand.
Thankfully it has reopened again, though there are stricter rules now and we believe the atmosphere is more subdued than it was before. In Shinjuku and Ginza, too, other large roads turned into pedestrianized zones over the weekends, but performances of any kind are strictly banned.
If you happen to live in Osaka, you should be sure to head to Nipponbashi's Denden Town, which is the local equivalent of Akihabara.
One cosplayer who has attracted attention recently in Denden Town is the 22-year-old Akira Itsuki. With her cute hair and duck-face pout, combined with a very tight swimsuit and generous bust, it's easy to see why. Here are some photos from the Nipponbashi Street Festa on March 19th that attest to this.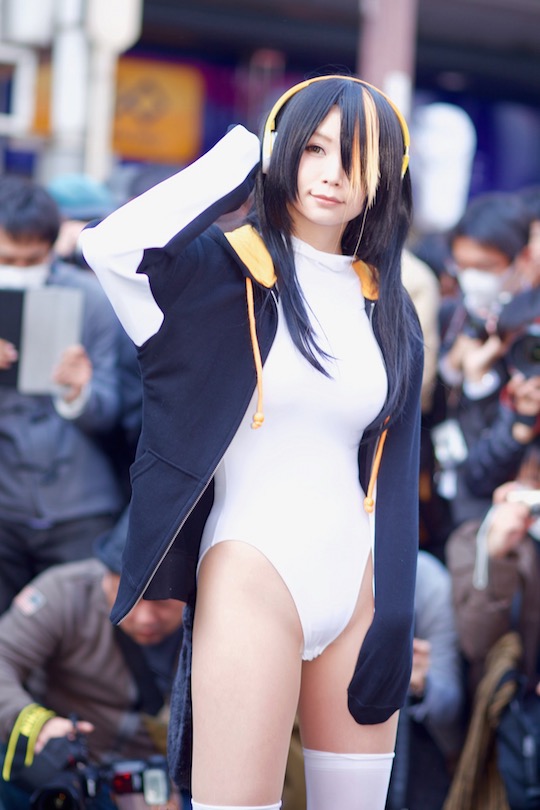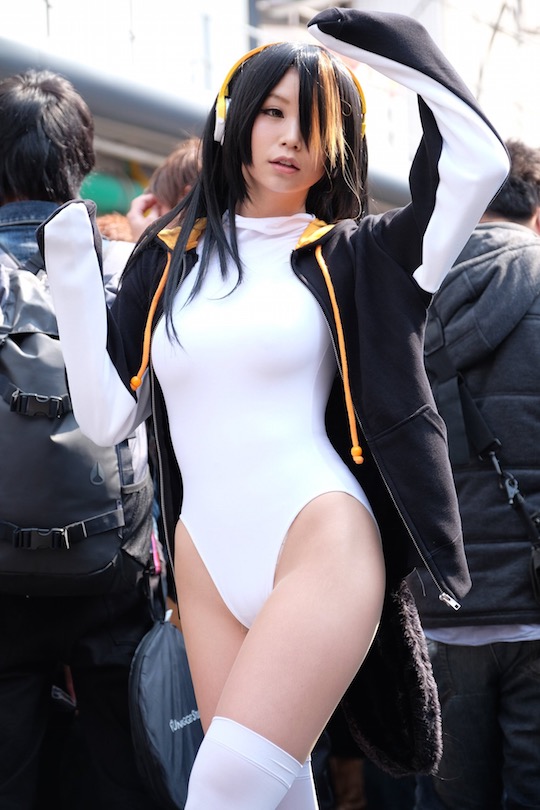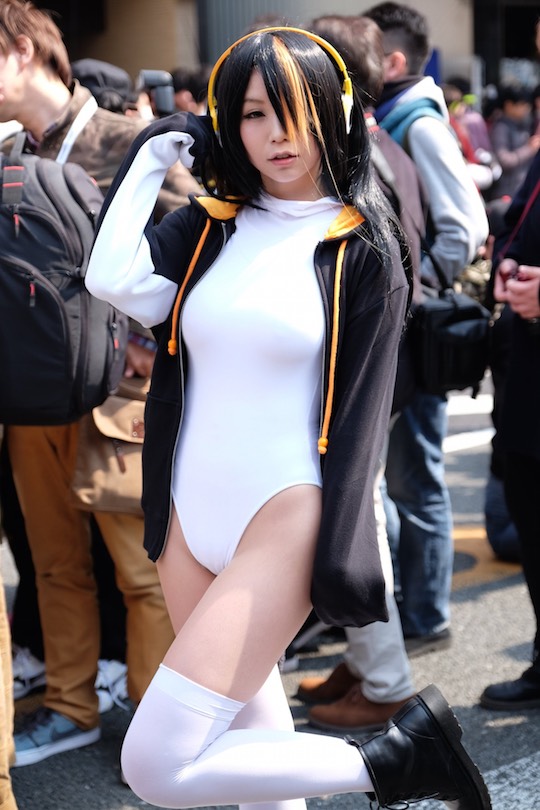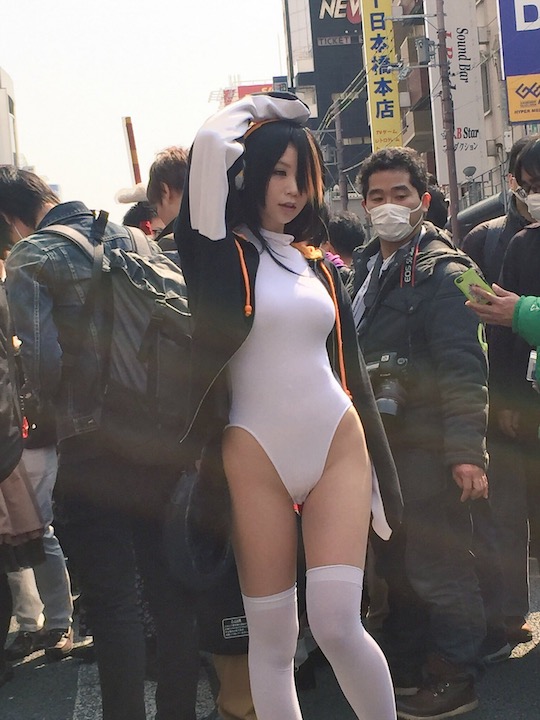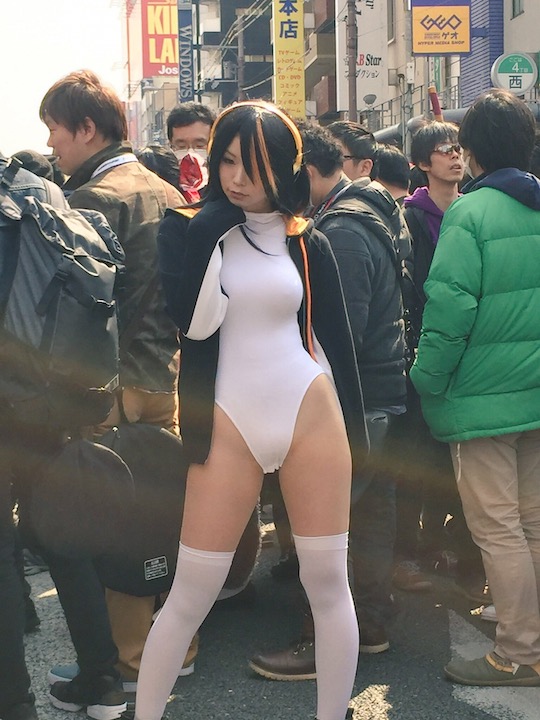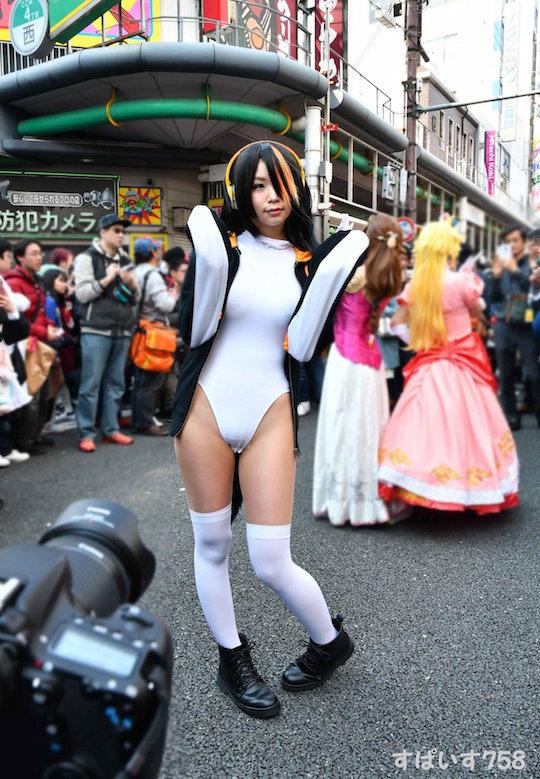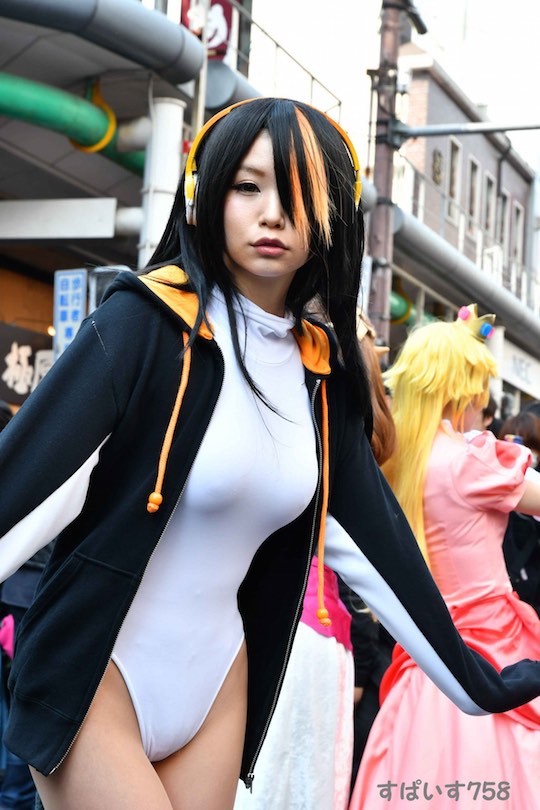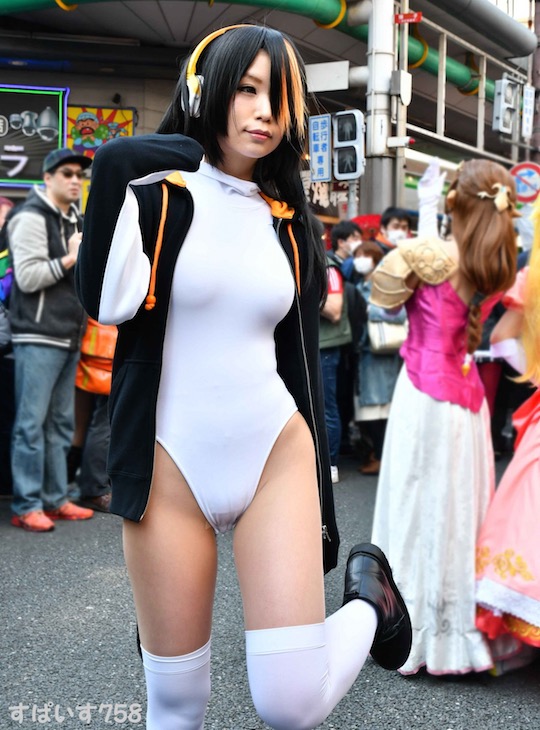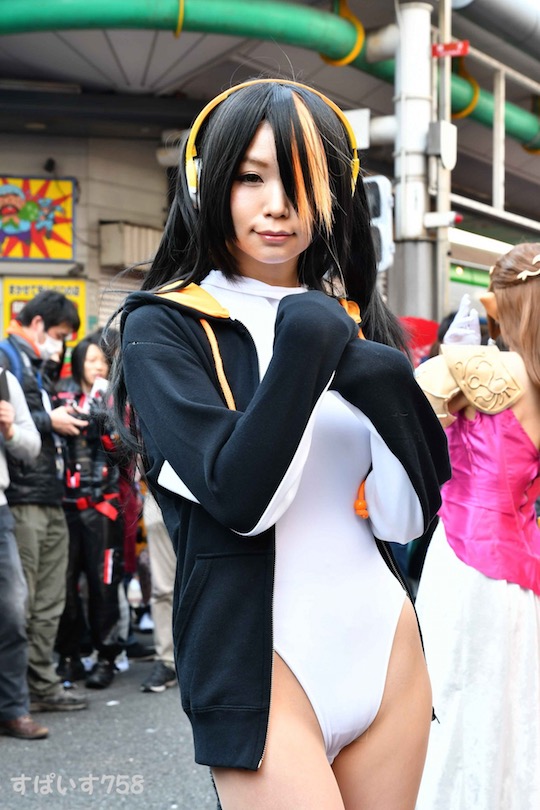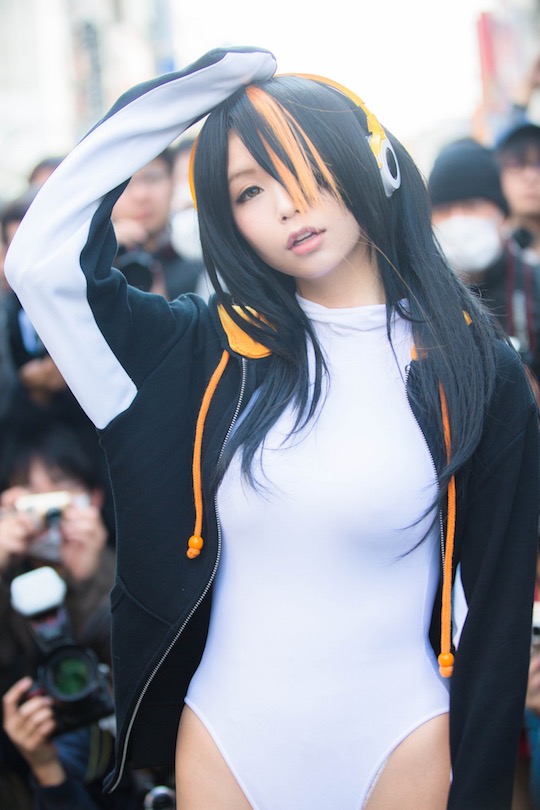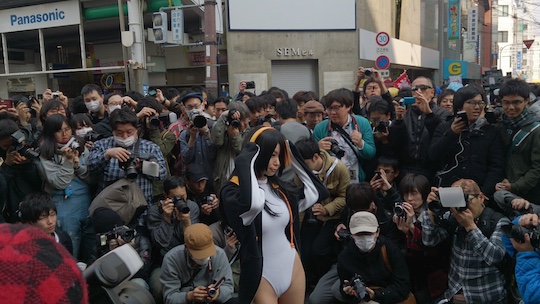 Itsuki also looks great in Peach John Sailor Moon cosplay lingerie.