Top Sexy Idols and Girls of 2013!
The year is almost over. It's time to look back over the past twelve months at the ladies who made the biggest impression.
Here are our picks, in alphabetical order.
Haruka Ayase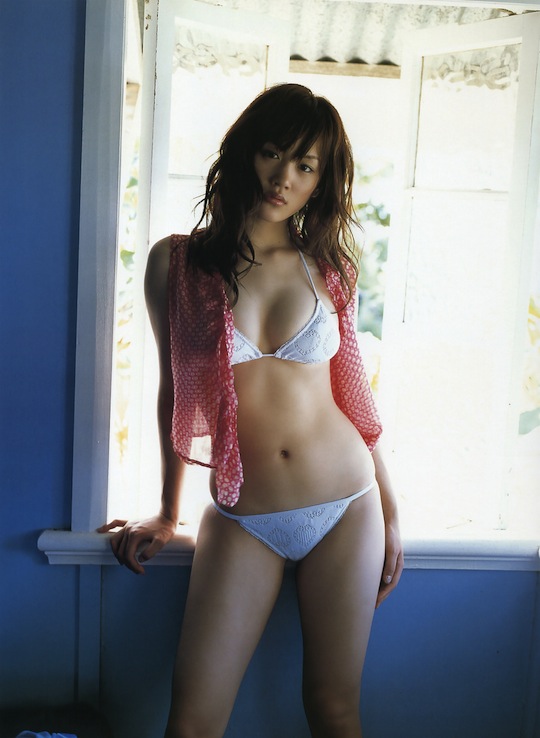 The former idol is now a respected actress and one who confidently assured the country that she need not be typecast in the ditzy girl-next-door roles anymore when she took the lead in the year-long Taiga drama, "Yae no Sakura". We still love her curves, though.
Mitsu Dan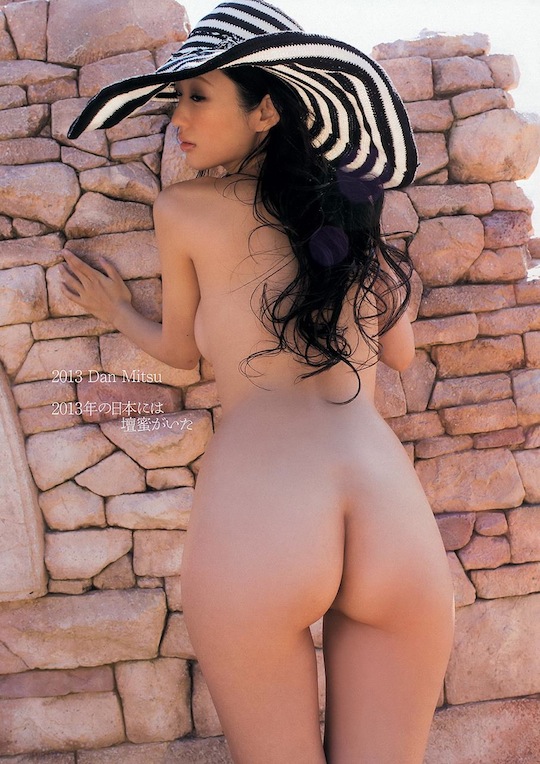 Another big year for the thirtysomething curvy lady. She seemed to be on everyone's lips, figuratively speaking. She even performed the first pitch in a baseball game in some very sexy attire.
Kanna Hashimoto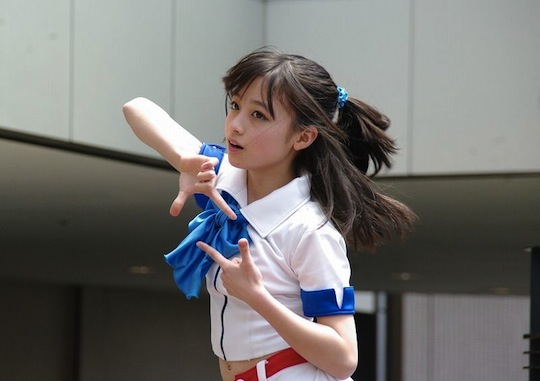 The teenager who came from nowhere to nationwide fame in a day. After wowing the internet and crowds in Fukuoka, the hype built to a frenzy until she was in such demand that she was making event appearances twice in a day, in different cities!
Haruna Kawaguchi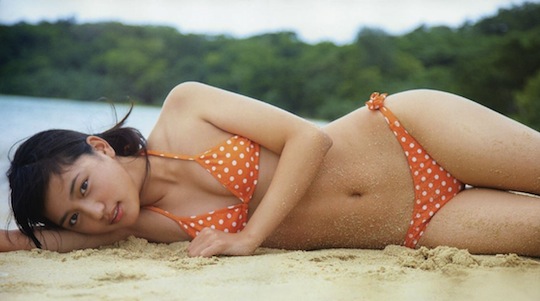 This cutie had a big year, though her TV drama's ratings did poorly. Keep going, Haruna!
Haruna Kojima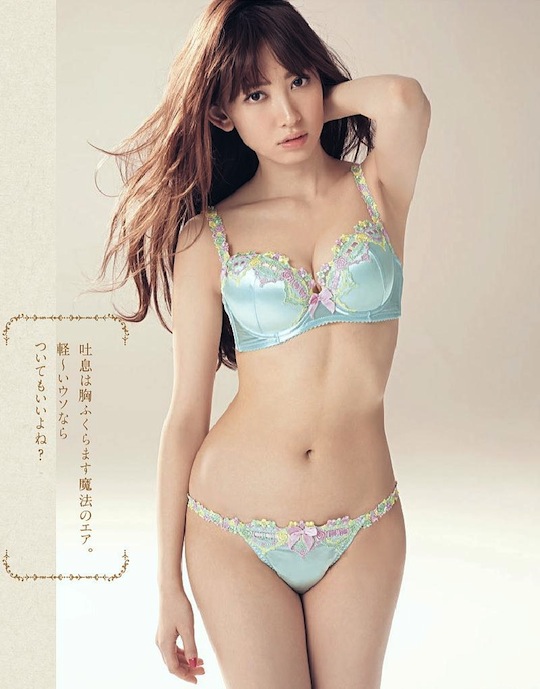 The sweet AKB48 veteran continues to make waves in her sexy advertising commercial for lingerie brand Peach John and with her semi-nude first photo book release. Sensibly she is not pursing singing or acting.
Ruriko Kojima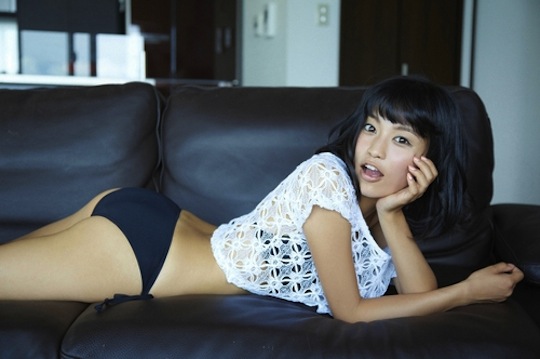 This young lady spent much of the year in the public eye and on television (and in only her underwear), though she has also faced many obstacles, not least an online campaign against her. We can't imagine what anyone would have against this sweet thing!
Nanao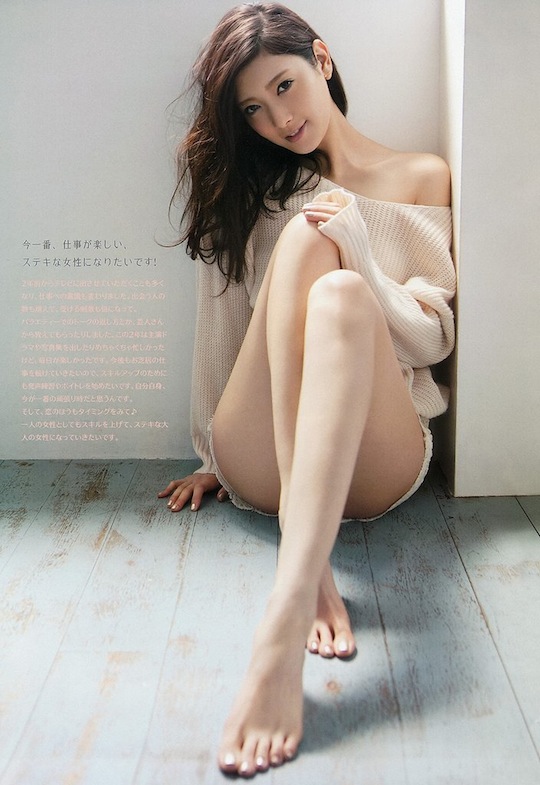 This model with VERY lovely legs had more exposure this year, including a big sexy shoot for An-an magazine.
Rino Sashihara
Talk about a comeback. After being banished to Fukuoka in a sex scandal in 2012, this girl came back into the limelight by snatching the AKB48 General Election away from Mariko Oshima and Mariko Shinoda.
Hinako Sano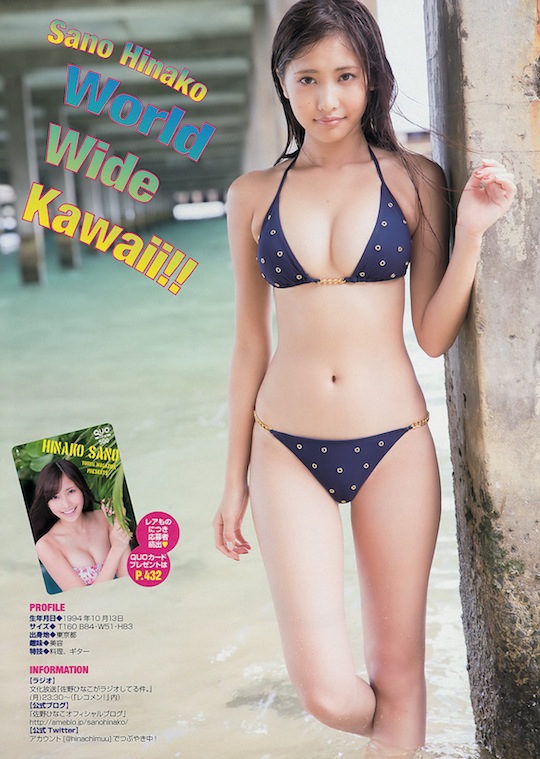 This pretty lass has become one of the most visible idols this year. And we can certainly see why!
Readers, do you have any other suggestions?