Written by: Kazuki Kintama on October 19, 2010 at 2:31 pm | In
Erotic Japan Blog
|
Discuss (4) »
There has been a lot of talk about the pop idol rivalry between Korea and Japan as of late, but this is not a recent rivalry. The two countries have been in competition with each other for generations. This time we'd like to have a look at the most important of those rivalries, which country's ladies are hotter?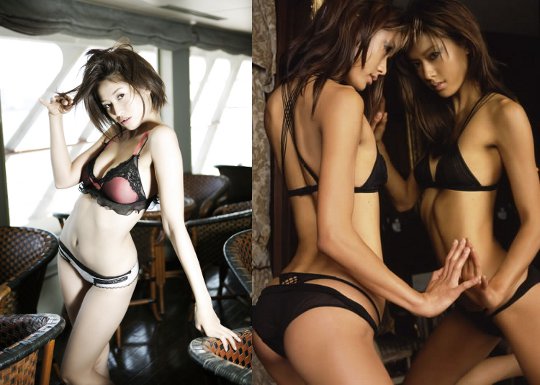 The idea for this post came to me while I was in Seoul this last weekend watching all the lovely Korean ladies and their legs strolling by. Now that I have been to both countries, been with women from both countries (that's actually true!) and watch lots of Asian porn, I am the perfect person to finally answer this question.
One of the most visible parts of the rivalry is the current Japan v. Korea pop idol competition that is currently taking place right here on Japanese soil. While AKB48 has the appeal of a huge cast of ladies and the cuteness factor, this victory would have to go to the much more talented and much sexier Girls Generation. Quality over quantity. Korea 1 – Japan 0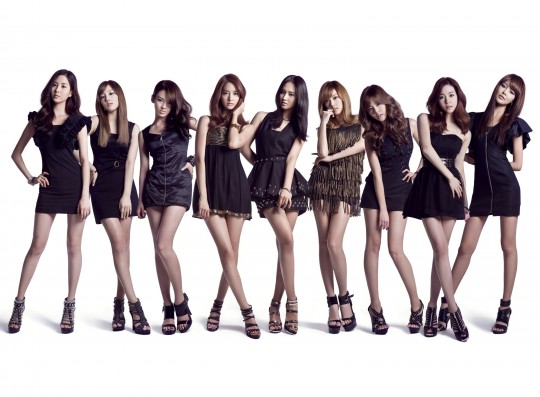 For those of us who watch enough porn to rate it subjectively (what, just me?) the huge bush in Asian porn is usually a bit of a shocker for many westerners. The real question is whether that is true in real life or not. The answer ladies and gentlemen is yes. As far as I can tell it's not just a Japanese thing or a Korean thing for those of you not lucky enough to have experience with both. I have asked multiple Japanese ladies and they say that they don't want their parts to be seen by anyone whether it be a doctor or their lover. No points will (or should) be awarded in this round.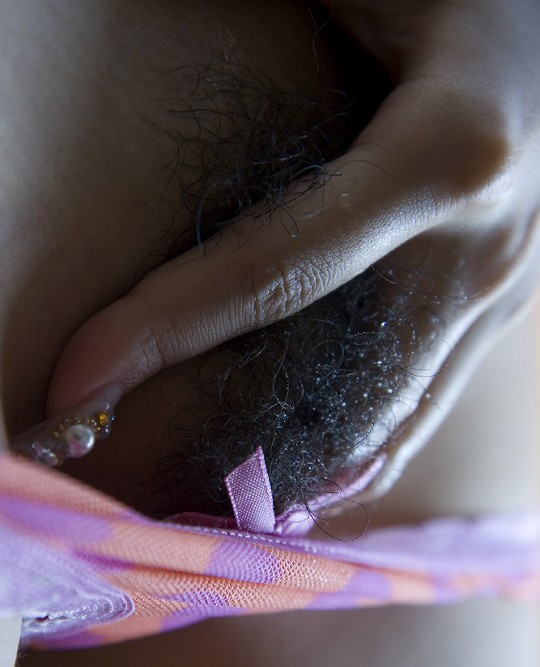 The part of this little competition that I hold nearest and dearest to my heart is the everyday ladies on the street. Having just returned from major cities in both countries, namely Osaka and Seoul, I'm pretty sure I got a very good sample from each. I also think this is the most important part of the competition due to the fact that it's these ladies that we see on a daily basis, talk to and ultimately try to sleep with. Without going into too much detail, Korean ladies are nice to look at but don't nearly put the effort into everyday flaunting as Japanese ladies do.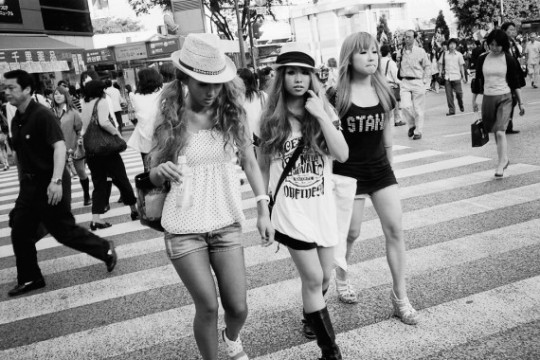 One thing that I realized the most in Korea was the lack of flashy clothes and the number of young women (the majority) who were wearing sneakers. This isn't necessarily a bad thing but they were just a lot more laid back. As soon as I got to Osaka, the difference was clear cut and leaning heavily in Japan's favor. There is an air about Japanese women on the street that the Korean girls just didn't seem to have where I was. This round goes to Japan in every way. Korea 1 – Japan 1
At this point, we've come to a standstill at 1 – 1. I guess I'm going to have to investigate this more in depth and keep the competition up to date as new things come to light. That's going to be extremely hard considering two of my main interests are Asian girls and sex.
[Gyaru Pic via Yonasu]


Tags: Girls Generation, Japan, Korea
Category: Erotic Japan Blog
Other categories: Hands-on Reports, Product Releases
4 Comments »
RSS feed for comments on this post. TrackBack URI
Leave a comment
Presented by Tokyo Kinky