Written by: Kazuki Kintama on December 10, 2010 at 3:15 pm | In
Erotic Japan Blog
|
Discuss »
The battle of the Asian girl groups has reached a new level.
The relatively newly formed SDN48, who are considered to be the bit older and sexier counterpart to AKB48, have recently armed themselves against sexy K-Pop group KARA.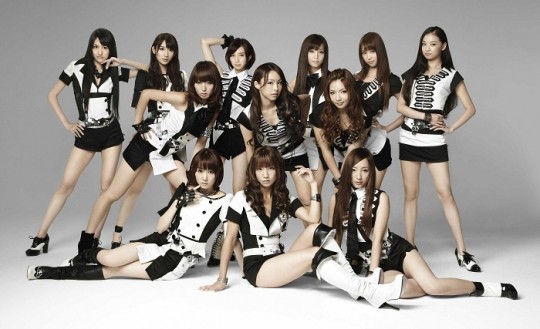 According to Zakzak in Japan, SDN48 has employed a Korean song writer and added "Korean-esque" lyrics to their songs to battle the threat that is the K-Pop boom in Japan at the moment. Lyrics aside, the sexiness levels of both SDN48 and KARA is quite high, but as far as the Japanese public is concerned, KARA and their sexy hip dance is winning.
Can SDN48 move out to the front of the girl group war with their gibberish song "Gagaga"? Will KARA continue to dominate with their young round behinds? Do any of us care so long as there are loads of barely legal sexy Asian girls dancing around in costumes that we could only dream about?

Tags: Girls Generation, idols, Japan, K-Pop, Korea, SDN48
Category: Erotic Japan Blog
Other categories: Hands-on Reports, Product Releases
No Comments yet »
RSS feed for comments on this post. TrackBack URI
Leave a comment
Presented by Tokyo Kinky