Sailor Moon helps fight syphilis and promote safe sex in Japan
How do you get people to have safe sex? Well, don't trust the guys to fulfil their end of the bargain, it seems. Instead, get the girls to insist on protection. And communicate to them using their favorite manga characters.
That seems to be the logic behind the latest safe sex campaign in the sexually transmitted infection heaven that is Japan.
Sailor Moon, the manga and anime series popular with girls and young women, has inspired its own series of contraception.
The Ministry of Health, Labor and Welfare has launched a campaign fronted by Naoko Takeuchi's Sailor Moon heroines to combat the spread of STDs, particularly syphilis, cases of which has increased four times since 2010. Women in their twenties are especially at risk.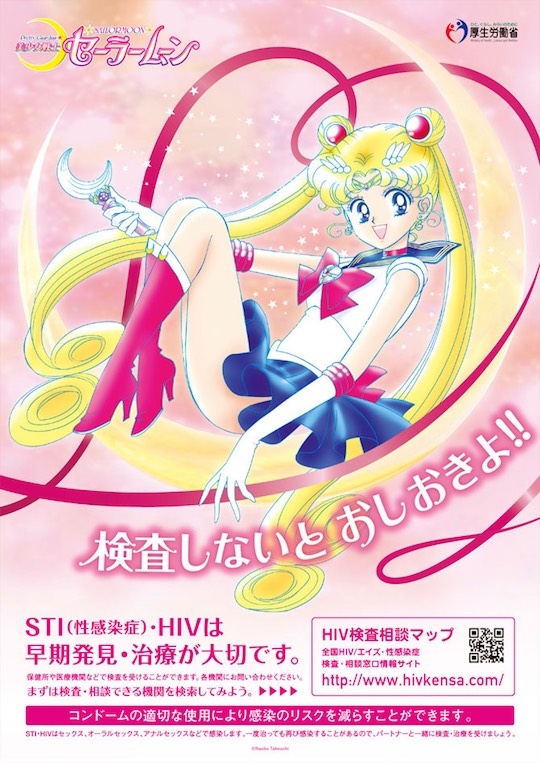 The ministry has created 5,000 A2-sized posters, 156,000 A4-sized leaflets, and around 60,000 condoms. The latter come in cute, heart-shaped packaging with safe sex and STD/STI testing information.
These will be distributed to lucky (and eager) 20-year-olds at the coming-of-age ceremony in January by local authorities around Japan. Of course, officially these young boys and girls aren't having sex before 20…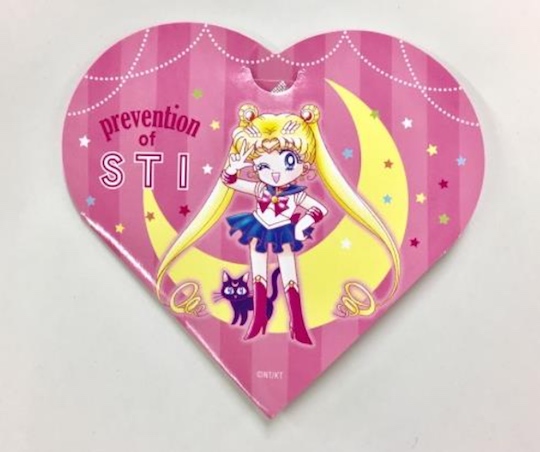 The poster says: "I'll punish you if you don't get tested!" This plays on the well-known Sailor Moon catchphrase, "In the name of the moon I will punish you."