Ryoujoku Shame Graffiti Body Paint is perfect way to turn your partner into sex slave
Any self-respecting fan or consumer of Japanese adult video will know how important shame is: shame or insult (ryoujoku, ryojoku) fetish porn is huge. In the pantheon of Japanese porn, women are humiliated in all number of inventive ways, from being made to pee themselves (omorashi) to having their bodies turned into "public toilets" for anyone to use.
A common theme is the use of writing on the naked body, where women are "tagged" with graffiti insulting them or labeling them as sluts.
If this turns you or your partner on, there are ways to recreate the experience, such as the "shame stockings" we previously wrote about.
And now along comes the Ryoujoku Shame Graffiti Body Paint, another practical yet accessible way to participate in this culture. Transform your partner or partners into your personal sex slave by writing on their bodies with these pen-style paints.
It's a set of four colors (black, red, pink, and purple) that can be cleaned off easily with a wet wipe, allowing you to get vibrant and creative with your choice of degrading language and markings without having to worry about cleaning up afterwards.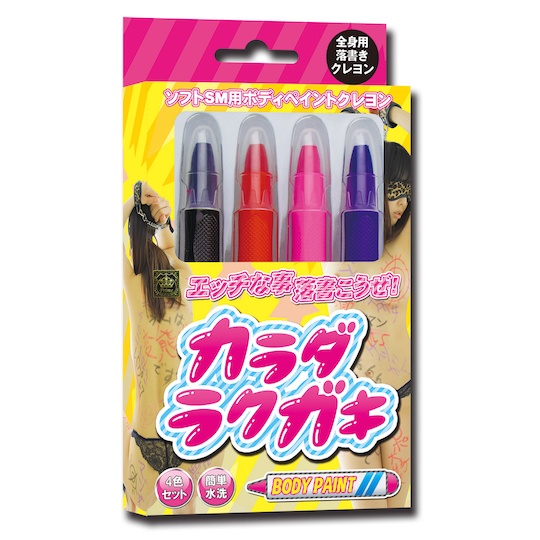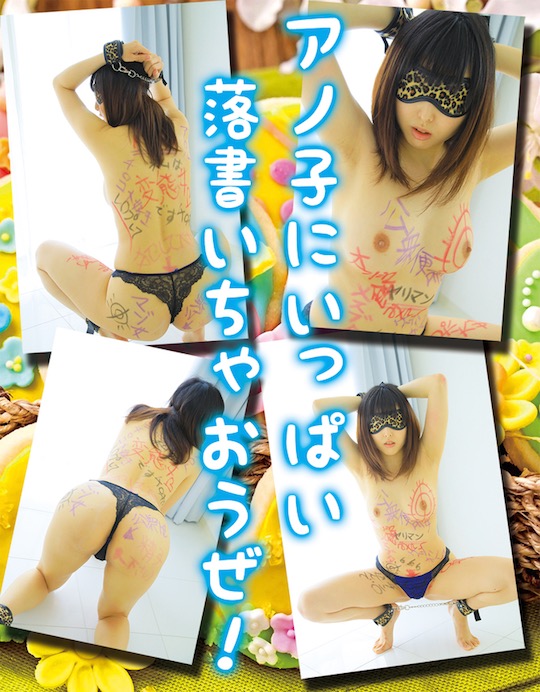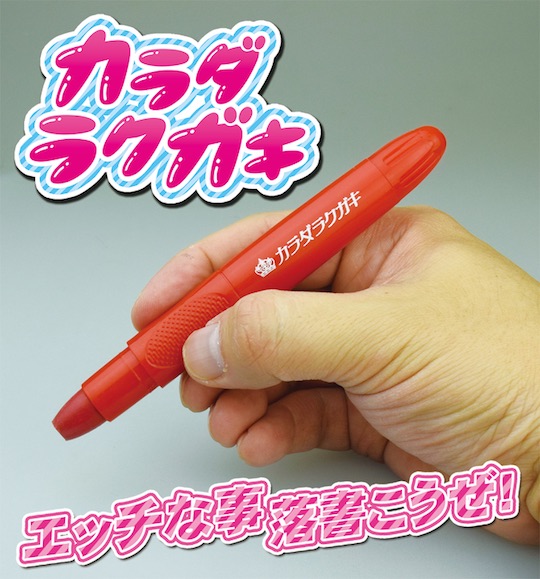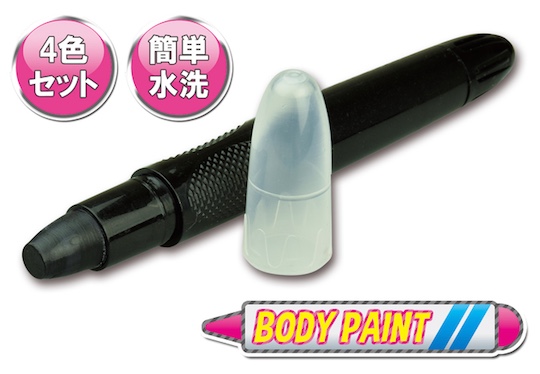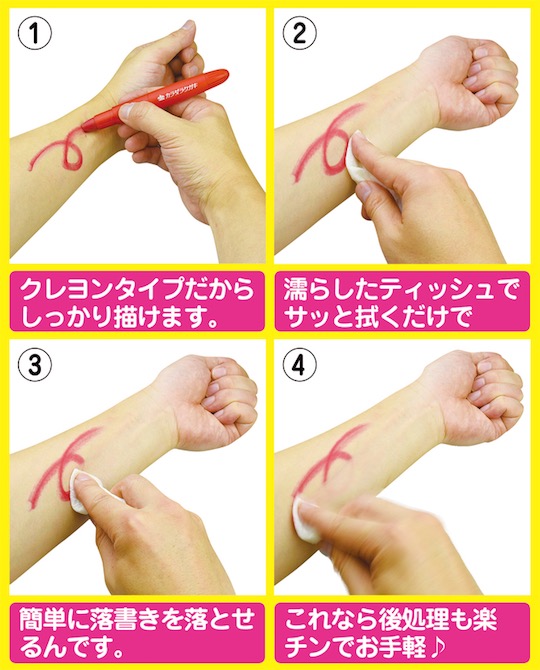 Available now from Kanojo Toys, the world of Japanese AV just got a little bit more real and closer to home.