Ryosei Guyu Onapet Futanari Onahole is latest hermaphrodite fantasy sex toy
Japan's futanari fetish just got a new toy to gratify all those urges that sadly can't be easily satisfied in real life.
As we know, futanari are not newhalf transgender women or josou cross-dressers. The key difference is that they are genuine hermaphrodites with both sex organs. As such, futanari is normally relegated to the world of anime, eroge and adult manga, or AV with carefully placed dildos so the girls seem to have cocks.
The Ryosei Guyu Onapet Futanari Onahole has everything you could want — and it fits in the palm of your hand.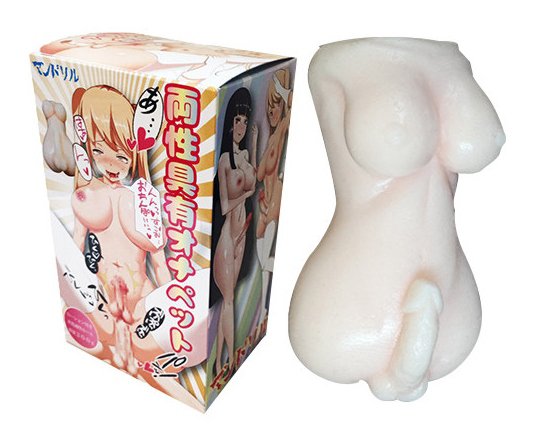 The name literally means "hermaphrodite onanism pet".
There's a pair of breasts and a slender waist, plus a butt hole to penetrate. And the icing on the cake is the large, erect cock standing ready for your attention.
A toy as good as this is almost enough to make you switch sides.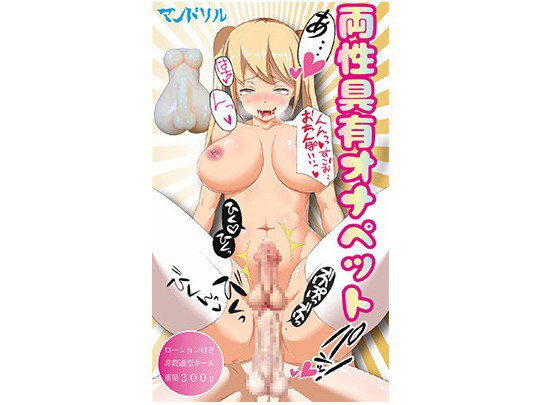 We've previously seen a futanari sex doll, futanari-themed dakimakura cover, and other futanari masturbator toys, and they always seem to get a response no matter if you're straight, bi or gay.
Let's hope Japan's busy sexy toy industry boffins keep on coming up with new variations on this fantasy. We need more futanari intersex fetish in our lives!