Possible discipinary action for lawyer who represented porn production company suing woman for not performing in adult video
We have recently seen a lot of controversy in the porn industry in Japan over coercion after several prominent cases where women, including current stars, have come forward to allege they were forced to perform when they were originally scouted on different terms.
It is one of the AV industry's dirty secrets that no one liked to talk about until last year. It has led to arrests and court cases as well as a wave of bad publicity in the mainstream media.
And the latest "victim" of the controversy is not even a member of the industry!
Now a lawyer who represented a production company suing a woman who refused to perform in a pornographic video may face disciplinary charges for doing his job.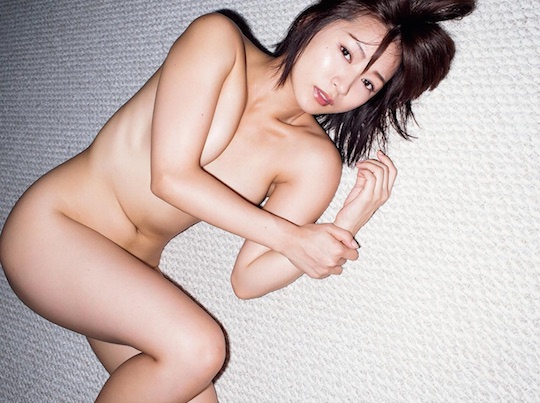 That lawsuit, which attempted to make the woman pay 24.6 million yen ($214,000) for breach of contract, was thrown out in September 2015, as we reported at the time. Now the Daini Tokyo Bar Association plans to review whether the sixty-something lawyer should be punished because the lawsuit was an "intimidating" process intended to coerce appearances in pornography.
After the suit's ruling in 2015, the review was brought forward by an unrelated man in Tokyo, who wanted the Daini Tokyo Bar Association (later appealed higher to the Japan Federation of Bar Associations) to investigate if the lawyer was responsible for assisting in coercion. Such a disciplinary action would be very rare, since in theory everyone has a right to legal representation. In such circumstances as a lawsuit, it is the fundamental job of the lawyer to secure a settlement for his or her clients. However, the JFBA does have basic rules which prohibit lawyers from undertaking cases with unjust objective.
Originally the court ruling said: "Even though it is the kind of job that no one can be forced to do against their will, (the company) pressed the defendant to perform by warning her about the large amount of penalty money."