Written by: Taro on November 25, 2007 at 7:36 pm | In
Product Releases
|
Discuss »
These new sperm microscope cards from Japan allow you to instantly check out your little swimming sperm without having to resort to keeping a microsope in your back pocket.
All you have to do is take a sample, add it to the card with the applicator, and hold it to the light to view. They're super small, handy, and great for examining all kinds of microscopic cells. Blood, sperm, hair samples, organisms, and more are quick and easy.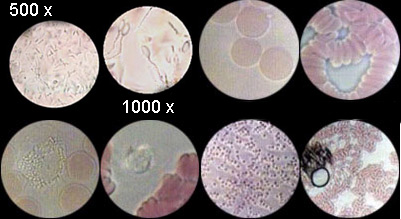 Get your microscope cards from KanojoToys, delivered right to your door from Japan.


Category: Product Releases
Other categories: Erotic Japan Blog, Hands-on Reports
No Comments yet »
RSS feed for comments on this post. TrackBack URI
Leave a comment
Presented by Tokyo Kinky