Profile of porn star Kurumin Aroma on fight to stop coercion in adult video industry in Japan
The Guardian has profiled the porn star Kurumin Aroma, another example of the chronic problem of coercion in the adult video industry in Japan.
Though long widely known for some time, the controversy over the coercion and exploitation of female performers has recently scandalized the industry, leading to a lot of press attention, a public apology and even arrests. Several prominent performers have come forward with stories of how they were tricked and forced into performing.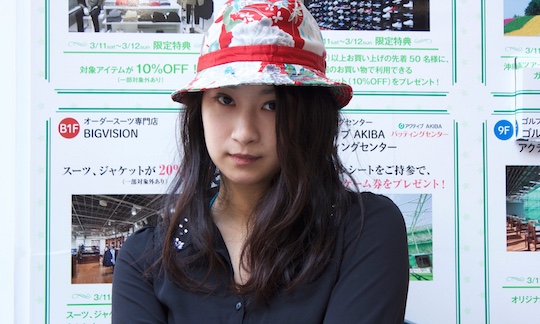 Aroma wanted to be a gravure idol and was spotted by a scout while still at college. Then when she had a final interview with an agency president, a contract was produced and it said she would be required to go nude for a photo shoot.
"That was the first I'd heard about nudity," she said. "I cried, but felt under a lot pressure to say yes, so I agreed."

Over the following months, the agency raised the possibility of making a pornographic video, summoning her several times to the firm's office for meetings. Faced with repeated demands from as many as eight male staff, she eventually capitulated.

"They told me I could stop at any time if I felt uncomfortable or if it hurt. But that wasn't true," she said.
Kurumin Aroma managed to succeed in blocking the DVD release of her films and now campaigns against coercion in the industry.
Idols and performers are threatened with legal action if they pull out of nude scenes and shoots, though it seems the courts will now rule in favor of the exploited women.
The government is making an ostensibly public sign of cracking down. It launched a survey of the industry and found high levels of sexual harassment. Many respondents had actually signed up for glamor modelling work, only for this to be changed to nude modelling and then porn.
With 20,000 titles released a year, according to some estimates, and portions of the industry effectively operating on the black market and even the major studios and production companies allegedly controlled at least in part by the yakuza, it is nearly impossible to regulate the safety of all participants. Shoots are often held inside closed hotel rooms or at remote locations, making it hard for young women to escape when confronted by an aggressive male crew.
As we've noted before, porn stars are just like other workers: they need genuine labor rights and protection.