Written by: Megumi on July 22, 2012 at 11:52 pm | In
Erotic Japan Blog
|
Discuss »
One of the Japanese tabloids has claimed that controversial and outspoken Osaka major Toru Hashimoto had an affair with a hostess between 2006 and 2007.
Hashimoto (below, left) has since admitted his guilt in the latest scandal in his career, which has seen him attack tattooed city workers, teachers, puppet theatre and anyone he didn't agree with in his notorious unapologetically brusque style.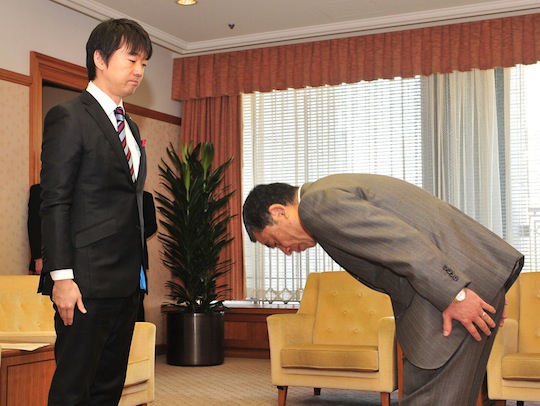 "Well, first I've got to explain to my wife. There's a massive 'penalty' waiting for me at home," he joked at a press conference.
As we've seen before, adultery is no biggie in Japan, especially if you are man. The tabloids take some delight in the juicy details but there is basically no moral sermonizing.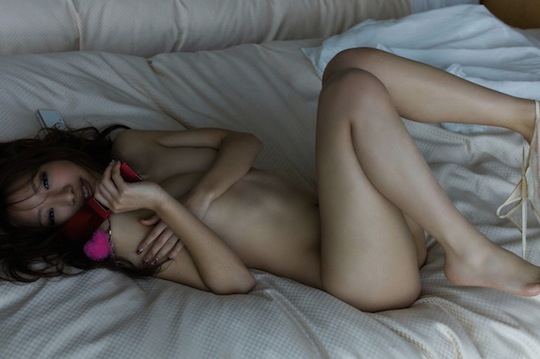 Hashimoto, for example, has lots of children and famously has said how much he loves his wife and family. But rather the pleasure is in recounting how Hashimoto got to know the lady in question at a high-class Osaka hostess club. On their fourth date they went to a love hotel and apparently even tried out kinky cosplay.
Hashimoto always has a reputation for being a bit naughty and doing things differently, so we doubt this latest scandal will impact on his career much.
Tags: adultery, hostess
Category: Erotic Japan Blog
Other categories: Hands-on Reports, Product Releases
No Comments yet »
RSS feed for comments on this post. TrackBack URI
Leave a comment
Presented by Tokyo Kinky