Oppai spinner: Busty idol Jun Amaki demonstrates novel new use for fidget spinner
Here's a new toy that will certainly get young boys interested in games that don't involve a screen: the oppai spinner, as invented and demonstrated by the immensely busty and immensely popular gravure idol and singer Jun Amaki.
Best known for making the "virgin killer sweater" famous, Jun Amaki has a chest that she knows how to use — such as by creating a special version of Pen-Pineapple-Apple-Pen.
The fidget spinner is the toy of the moment and has become very popular this year. It is also starting to grow in Japan, where is known rather intriguingly as the "hand spinner", so it was only a matter of time before we started to see novel adaptations of it.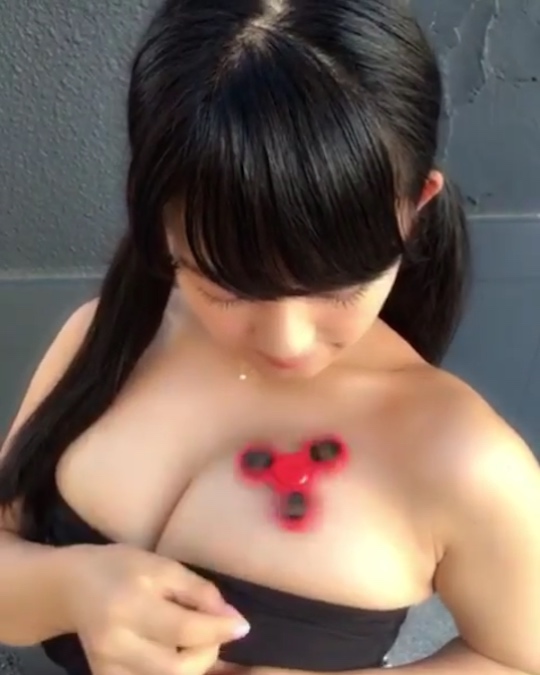 The 1995-born Jun Amaki recently shared how her I-cup can perfectly balance a fidget spinner.
It reminds us of Erina Kamiya, who recently showed us all the heavy things she can lift with her chest. (Incidentally, Kamiya is a member of Kamen Joshi, whose lineup Jun Amaki was also formerly part of.)