Men sterilize hands before groping Japanese porn stars' breasts for charity
The controversial ERO24TV telathon "boob aid" (Oppai Bokin) event took place on December 3rd. Famously it gives regular members of the public the chance to grope porn stars' breasts for a few seconds, with all proceeds going to AIDS-related charitable causes.
Here's a preview of what happens. Note how the patrons have to sterilize their hands before they can lay them on the holy vessels of the AV idols' chests.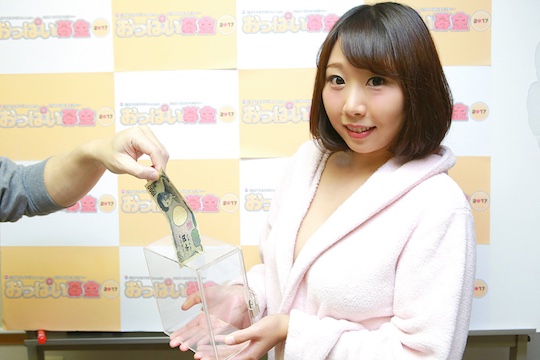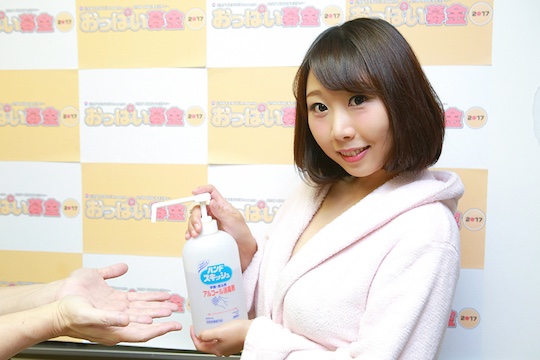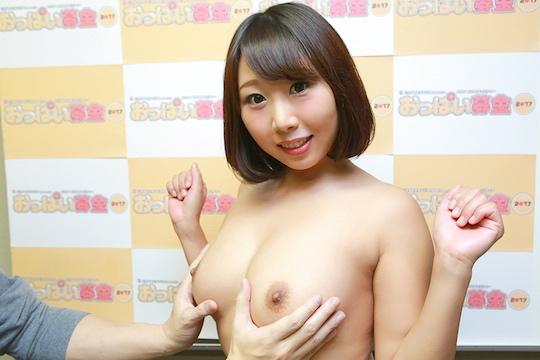 The "boob aid" event has not been without its critics, so much so that it attracted a petition to ban it last year. Thankfully it was not successful and the event is now wildly popular.
The weekend's edition, which was held at a venue in Shinjuku, included the mammary talents of porn stars Yua Imai and Tsubasa Arisaka.
The results have been announced by organizers Paradise TV: the event was attended by 642 people and raised a whopping ¥588,000! The number of attendees was actually significantly lower than recent years, which attracted thousands. But the organizers seem to have reduced the number and status of the porn stars who take part, which would have a large impact on the crowd. This might be because the event was getting too much attention and facing "moral pressure." The organizers seem to have changed, too, switching back to Paradise TV again after some time being run by Sky Perfect TV.