Gravure politicos: Nude performance artist Rena Masuyama enters mainstream politics
Rena Masuyama (増山麗奈). Writer, artist, journalist, painter, film director, left-wing activist and all-round wacky woman.
She was part of Momoiro Guerrilla, a performance group that did a "torture talk show" at Fuchu Art Museum in 2004, where she had a vibrator stuck up her pussy while she talked about the tragedy of war.
Born in 1976, Masuyama performed body painting where she squirted milk from her lactating breasts over a live audience.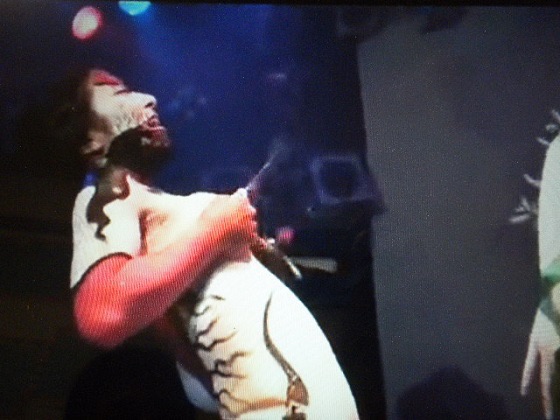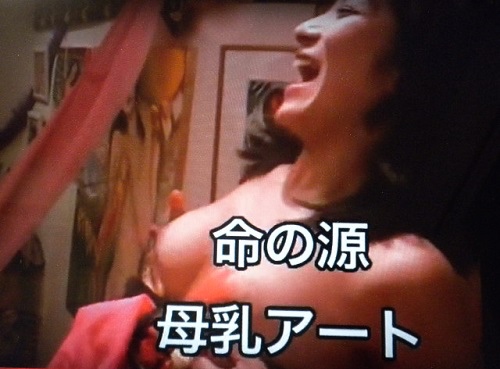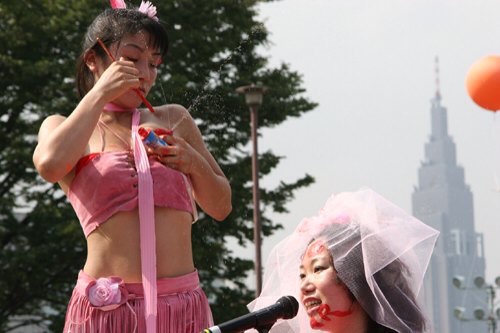 She made many examples of provocative "breast milk" art, often clad in the kind of gear that the Hooters girls wear to work.
And now she has been selected to stand as a candidate for the Social Democratic Party (the former socialist party) in the Upper House election in 2016
Needless to say, this has shocked some online commentators and people in the mainstream political arena, though we can't imagine a woman we'd rather have standing for a seat representing Tokyo.
While Japanese politicians is so gray and corrupt, it sends most people to sleep, there are some delights among the younger woman entering the arena.
Sexy politico Mieko Tanaka also caused minor scandal for her adultery as well as her colorful previous career as an actress, during which she performed nude scenes.
At least two politicians are former gravure pin-ups.
The prominent Renho (who is also not Japanese-born, so doubly impressive) from the DPJ and Ayaka Shiomura, who was infamously jeered in the Tokyo Assembly by male colleagues.
Another example is Rie Saito, the deaf former hostess who turned politician.
And then there are lawmakers who turn to gravure to boost their careers.
Sayuri Uenishi was already making some waves as a politicians, not least for her looks and habit of falling out with her party leader.
But then she released a risque photo-book and practically turned herself into a pin-up model. One thing's for sure, she certainly has the pout for it.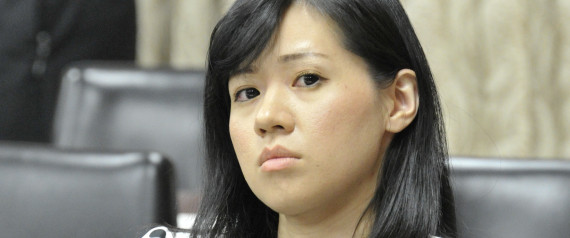 Asuka Tachikawa actually released a semi-nude photo-book, though she had the good sense to quit politics first.
The Hachinohe politician Yuri Fujikawa ironically shares a name with a porn star, and perhaps she took this as inspiration for her career when she released a soft-core DVD in 2008.
Still, at least these ladies didn't pose naked on their election poster like one male candidate once did.