Noriko Kijima nude sex scenes in soft-core bondage porn film The Torture Club
Released in Japan as Chotto Kawaii Iron Maiden, we previously wrote about The Torture Club, a soft-core bondage film starring Noriko Kijima based on a manga.
Now that Kota Yoshida's erotic film has had some sort of a stateside release, it seems, by chance we found some better screen grabs, so indulge us in a second trip to the world of Japanese lesbian BDSM — not least because this time there's no censored hair and we get the full-frontal nudity in all its neatly trimmed glory.
Alongside Noriko Kijima, whose explicit scenes leave practically nothing left to the imagination barring a close-up of her actual clitoris, Haruna Yoshizumi and Mika Yano also go nude in the film, which features plenty of kinky torture and weirdness. There's wax play, girl-on-girl 69 position, lesbian cunnilingus, shibari rope bondage, whips… And did we mention all the Christian religious motifs? Quite the concoction. What more could you want? Oh, some men featuring in the action perhaps? Well, you can't have it all.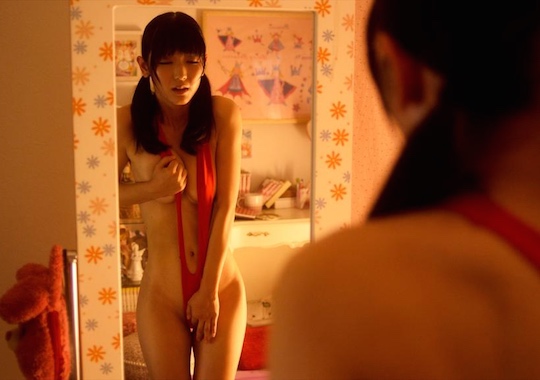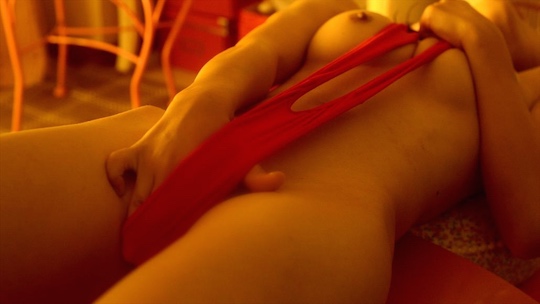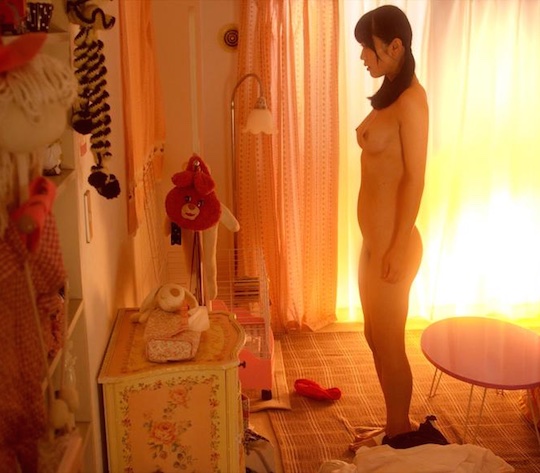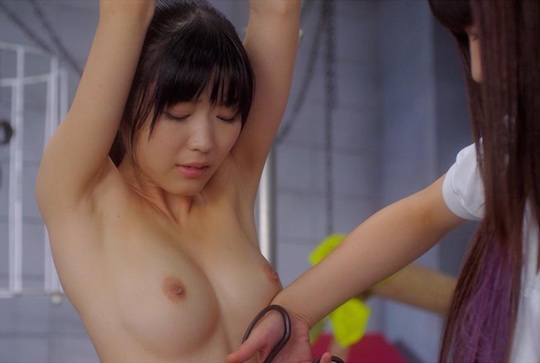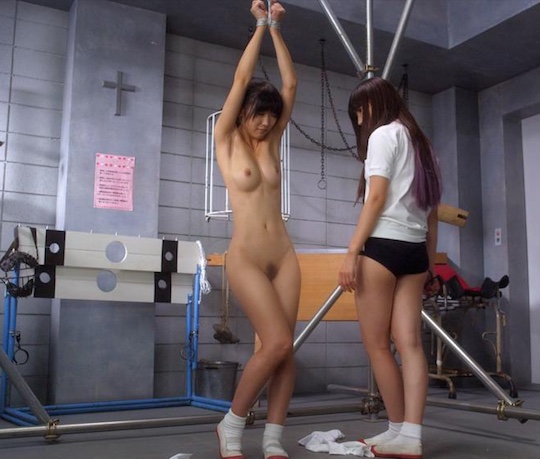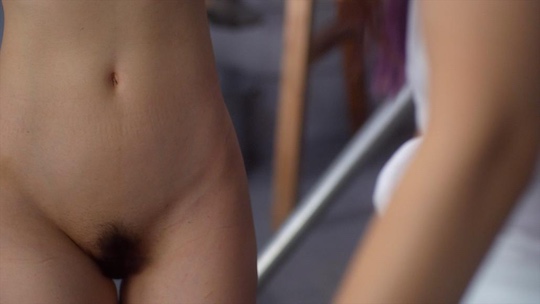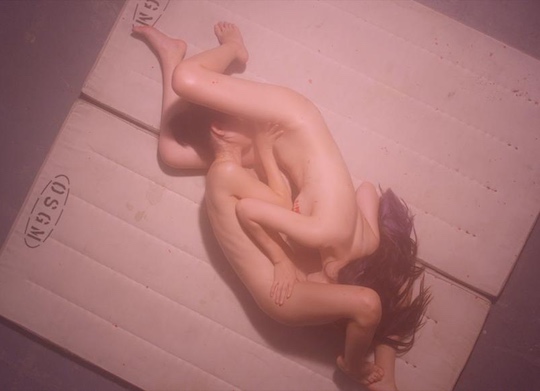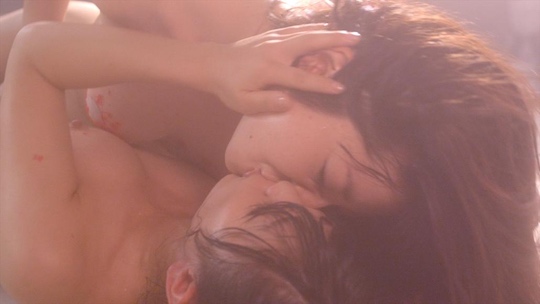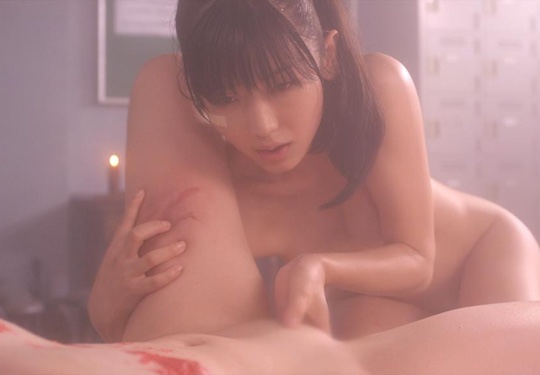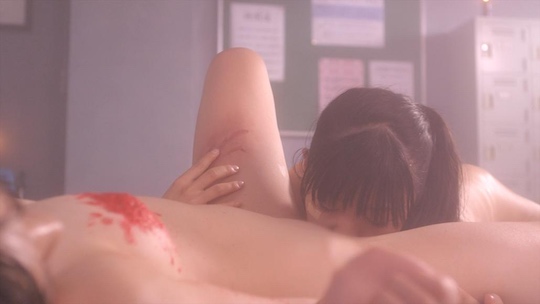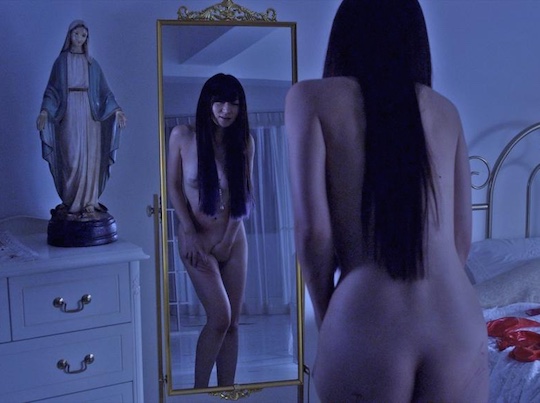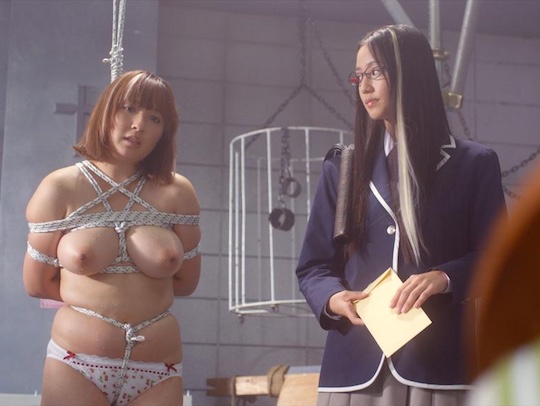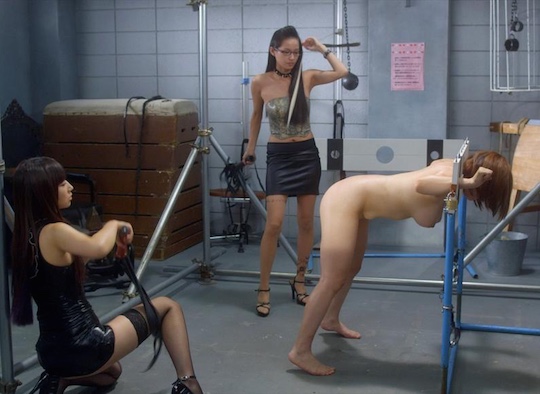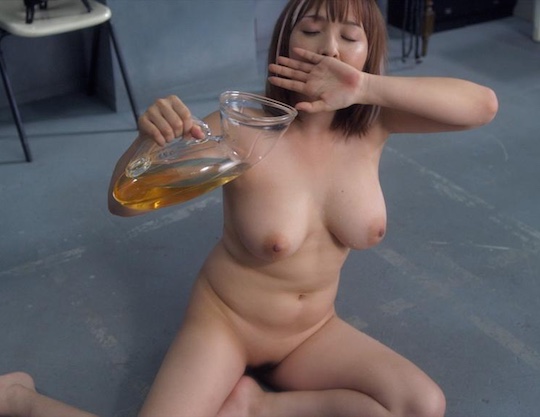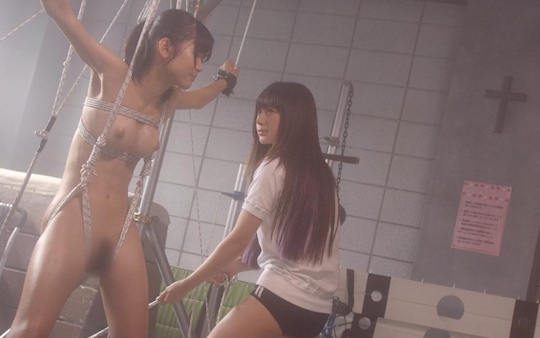 Noriko Kijima also did some great sex scenes in The Crawler in the Attic, again with Yuki Mamiya/Mogami (like in Chotto Kawaii Iron Maiden — this is getting confusing).