NHK Educational TV shows paipan Japanese female model posing nude for painting
Except for some content on what used to be known as "non-terrestrial channels," Japanese television does not usually show nudity except for comedic effect.
While the content might be cheeky, even erotic, you will disappointed if you have just switched over from HBO. The drama sex scenes, for example, are innocent and nude flesh carefully hidden by camera angles. Take the recent TV show that focused on a nude photography shoot — surely a subject that necessitates nudity — that only showed us butt.
And so it is that we were amused to see the NHK Educational TV, known as NHK E-Tele, a digital channel run by the venerable public broadcaster ostensibly as educational content, indulging in some subversive tactics.
Of course, this was a show about art — specifically an artist's efforts to make a painting. He was concentrating on his latest masterpiece, a nude. The beautifully tanned model lounged elegantly on a sofa, reclining to reveal a generous bust on her chest as well as enough of her groin so that we could tell she didn't have any wild bush like many Japanese women (take a look at Saki Takaoka's ravishing nude photos for a prime example). Her nipples were filmed in close-up for reasons that were purely noble, we're sure.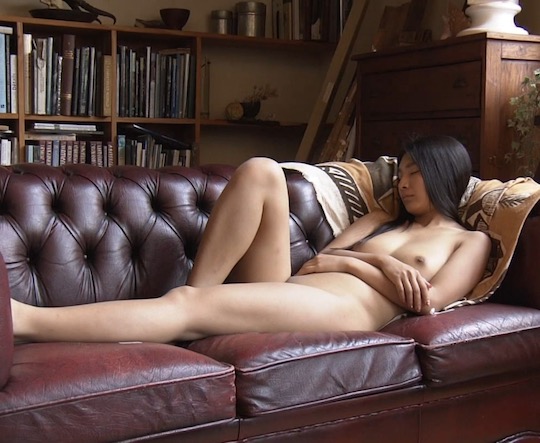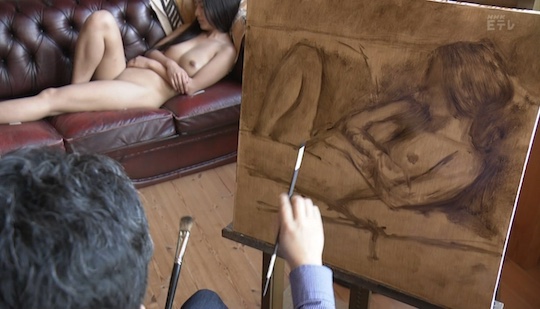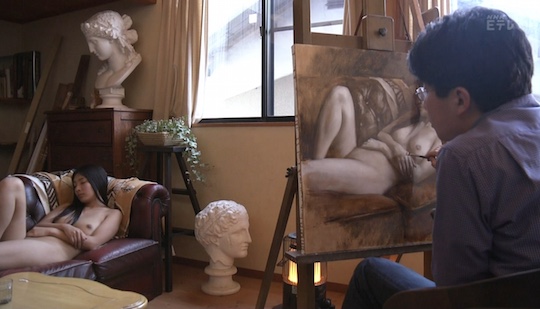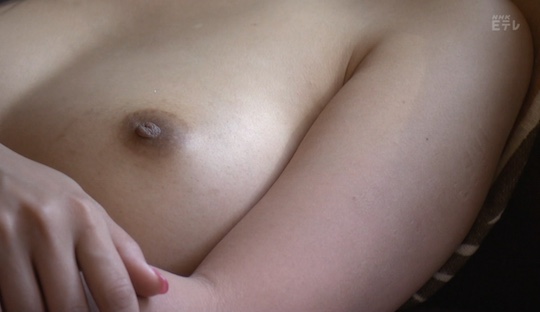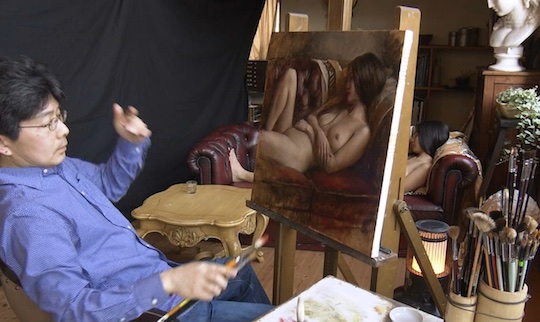 So we have a paipan model being carefully scrutinized by an older male painter and, no doubt, a lot of male viewers.
Now that's educational.