Written by: Tadashi Anahori on June 15, 2010 at 2:33 am | In
Product Releases
|
Discuss »
We paid a visit recently to the small but friendly bondage gear studio Tennosuke in north Tokyo. Why is Tennosuke not more famous abroad? It's become legendary in the Japanese S&M scene!
Megumi has written before about the leather toys this great studio produces. They have cock collars, ankle cuffs, bondage costumes…all the works!
However, the owners told us they have since created a whole heap of brand quality new toys, including spanking pads, bondage cuffs, whips and more!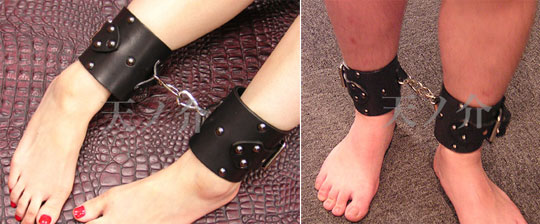 As you can see, the quality of the leather goods speaks for themselves. These toys could almost be for sale in a luxury fashion brand shop or something!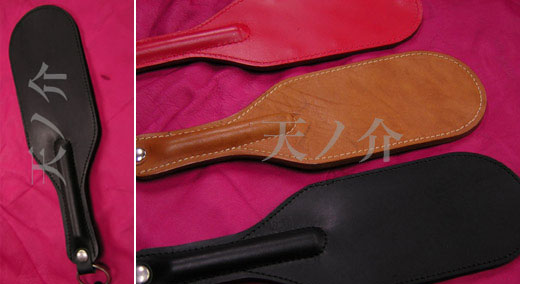 We particularly like how they give a ratings system (up to five points) for their whips so you know how hard or soft they are. Perfect for folks like me who like bondage but are not very experienced.
I definitely shouldn't be playing around with this cat o' nine tails-style "Hard 9″ whip then — it has nine lashes and a top five-out-of-five rating! Ouch!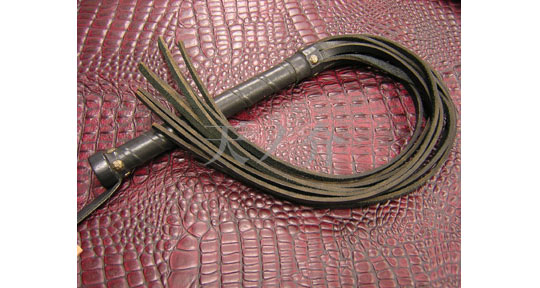 Tennosuke is a small and unique studio whose leather toys are almost impossible to get overseas. Our friends at KanojoToys, though, told us they have a growing range of the gear, available exclusively online.

Tags: costume, japanese bondage
Category: Product Releases
Other categories: Erotic Japan Blog, Hands-on Reports
No Comments yet »
RSS feed for comments on this post. TrackBack URI
Leave a comment
Presented by Tokyo Kinky