Written by: Tadashi Anahori on July 3, 2012 at 11:30 pm | In
Erotic Japan Blog
|
Discuss »
We just read an interesting column on CNNgo about visiting a New Half (transgender) show in Ginza, of all places.
Ginza is known for being one of the first parts of Tokyo to attempt westernization. It nows has wide boulevards, old department stores and the spectacle that is Asia's debut Abercrombie and Fitch.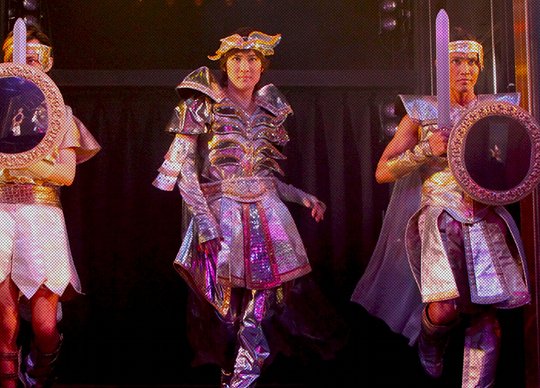 Surprisingly, the new half show is not at Abercrombie but at a club called Konparu-za, a glitzy affair referencing Takarazuka, the all-female semi-drag ultra-camp Broadway musical troupe.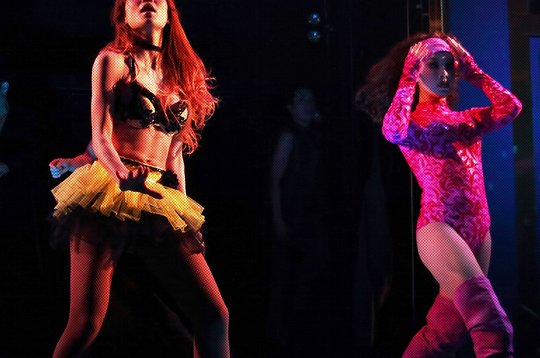 Here's how CNN describes the show:
The show itself is a nonstop assault on the senses that nevertheless includes sophisticated craft and special effects.

A two-level stage elevates one group of singers and dancers while the others perform on the main floor.

A total of 15 entertainers, eight at a time onstage, change costumes an average of 15 times during a 19-number narrative, and part of the fun is deciphering not only who is male or female, but also which one is wearing what when they reappear before your eyes.

"Our goal is maximum entertainment," says Tomohiro Hoshino, owner of Konparu-za and one of its two founders.
We find it interesting and so Japanese that this kind of place can exist in such a conservative places as Ginza. Shinjuku's Nichome district is an overt and fun gay town, but it seems that even in prime shopping real estate areas you can just be a hop, skip and a jump away from all kinds of experiences!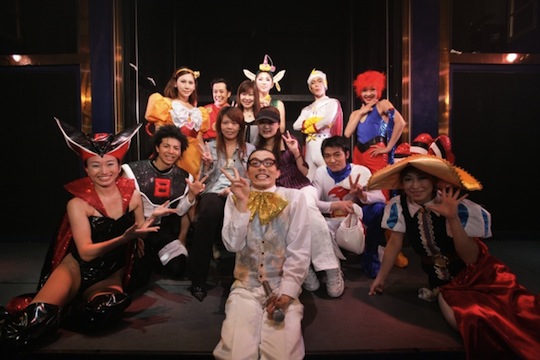 Tags: Newhalf, Transgender
Category: Erotic Japan Blog
Other categories: Hands-on Reports, Product Releases
No Comments yet »
RSS feed for comments on this post. TrackBack URI
Leave a comment
Presented by Tokyo Kinky