New Nao Mizuki porn release parodies female comedian Buruzon Chiemi
One of the things we love about Japanese pornography is its use of parody and pastiche — and the parody is often very topic.
This is something of a ongoing trait in Japanese adult toys in general, too, as the parody masturbators and lubes of anime, mascots, celebrities and products show. Recently we even wrote about an onahole inspired by Kumamoto Prefecture.
Examples with AV include an awesome porn based on Ultraman and one on the "wailing" Japanese politician Ryutaro Nonomura.
"Career Woman Male Fishing" may well star Nao Mizuki, but she's clearly been made to look like female comedian Buruzon Chiemi (Blouson Chiemi), who has become popular in the last few months for her recent "sassy career woman" skit.
In it, Buruzon Chiemi is a career woman who thanks two hunky male colleagues in the office and then things get progressively more and more ridiculous. This video of the skit has English subtitles.
The Japanese YouTube Bilingual Chika made an "English version".
Nao Mizuki does something similar, but the proceedings get, well, much more physical.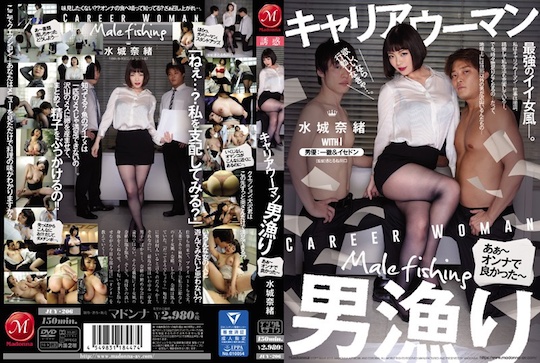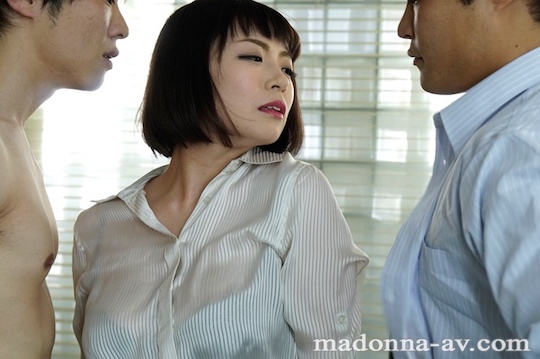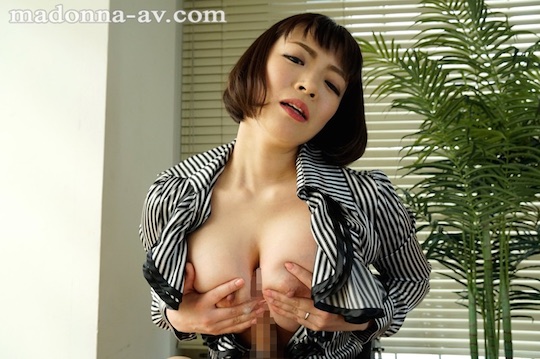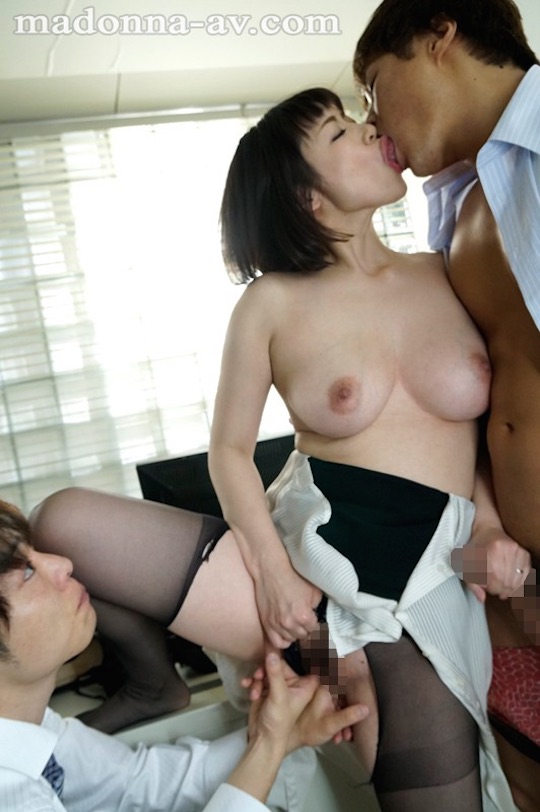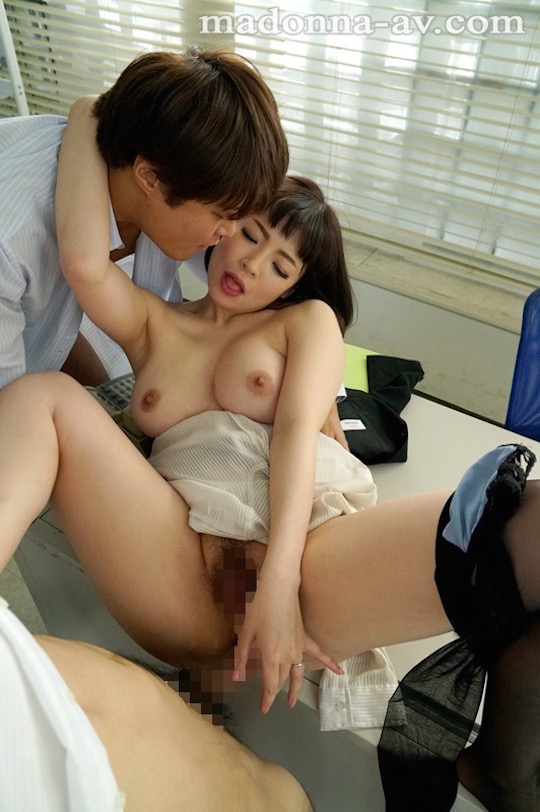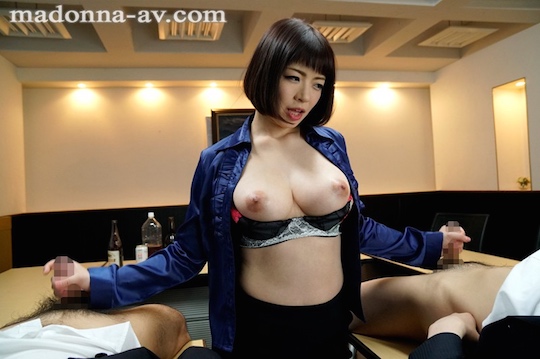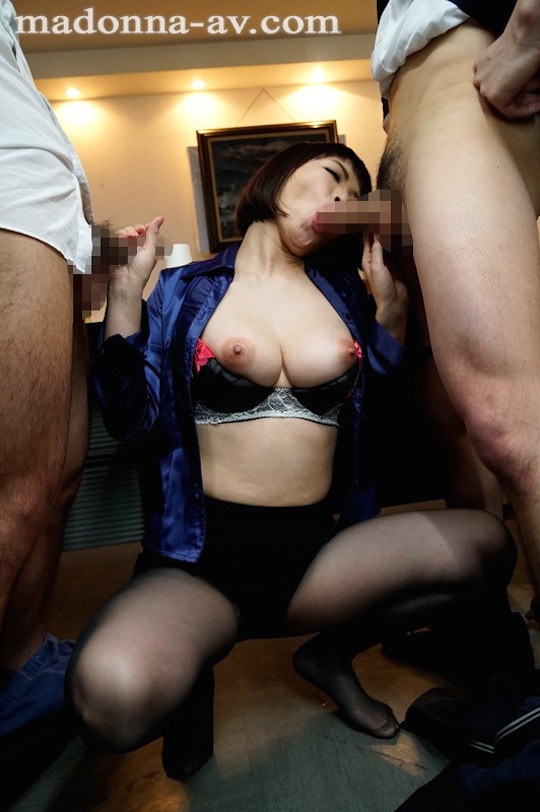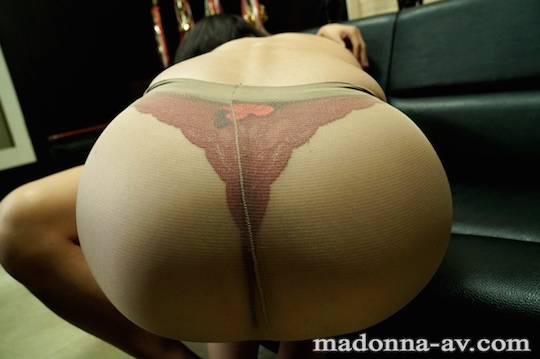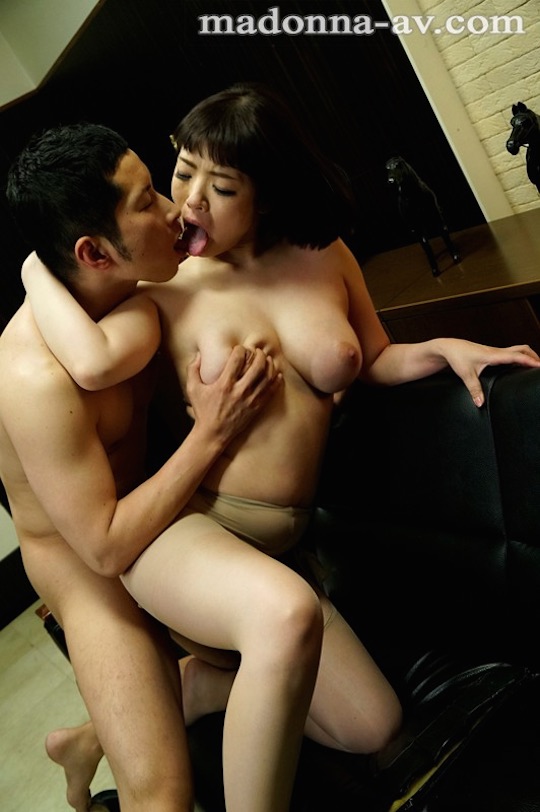 Regardless of your hankering for parody or Buruzon Chiemi, if you love office lady fetish AV then you will certainly get a kick out of this one.