Written by: Tadashi Anahori on June 7, 2010 at 2:43 am | In
Erotic Japan Blog
|
Discuss »
The recent surprise announcement by singer Kaera Kimura and actor Eita that they are getting married has drawn the wrath of Japanese SNS mixi members. Why? Because Kaera is pregnant and the wedding seems to be an example of "dekikon" (shotgun wedding).
Reading some of the posts is interesting, not least that they are more the kind of content you see on 2ch rather than mixi. It reveals just how protective Japanese fans are of their idols and also their rather strange attitudes to sex!
Here's one example…
瑛太うらやましすぎw瑛太にナカダシされたカエラも羨ましいな
I'm so jealous! I want Eita to come inside (nakadashi) me!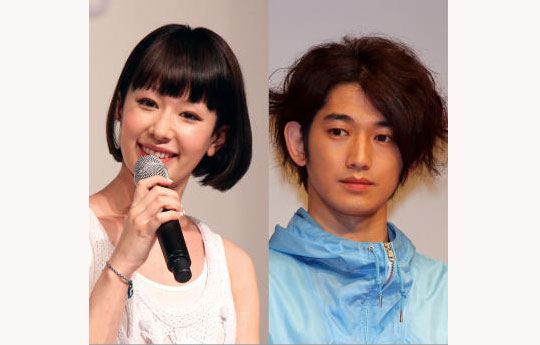 "Nakadashi" means "inside release" — to come inside the girl.
Us Japanese guys aren't too keen on using condoms and prefer just to pull out at the opportune juncture. Some of us can be a little slow or just not care (or, given the state of Japanese sex education in schools, not be aware of the link between nakadashi and pregnancy).
The result? Dekikon. According to some figures around a quarter of all marriages in Japan happen when the bride is already expecting!

Tags: 2ch, Dekichatta kekkon, Kaera Kimura, nakadashi
Category: Erotic Japan Blog
Other categories: Hands-on Reports, Product Releases
No Comments yet »
RSS feed for comments on this post. TrackBack URI
Leave a comment
Presented by Tokyo Kinky