Written by: Taro on June 25, 2010 at 1:31 am | In
Erotic Japan Blog
|
Discuss (1) »
Apparently those prudes at Apple and iTunes don't like hot Japanese idols!
They have banned the Mosatsu iPhone app from the store, depriving potentially thousands of guys from "ripping" the clothes off their favorite models.
Mosatsu (妄撮, "fantasy photo") is based on a popular series of photo books where you see the idol in clothes, and then you can "rip" the photo to show some of her wardrobe seemingly torn from her body…revealing what's underneath.
Hell, this would make my commute MUCH more interesting!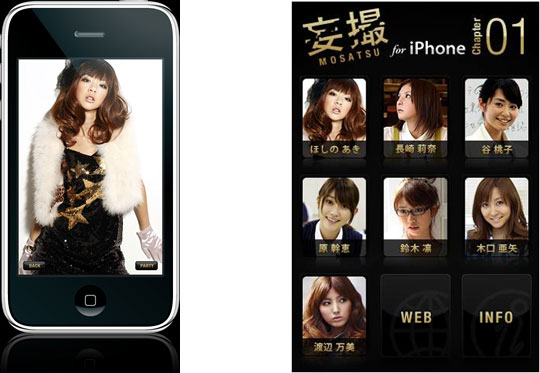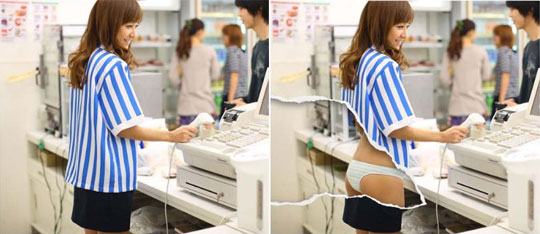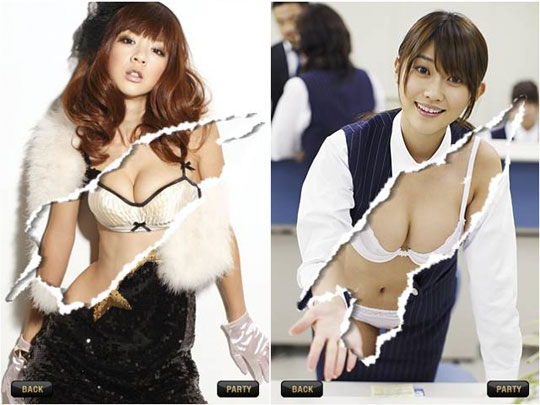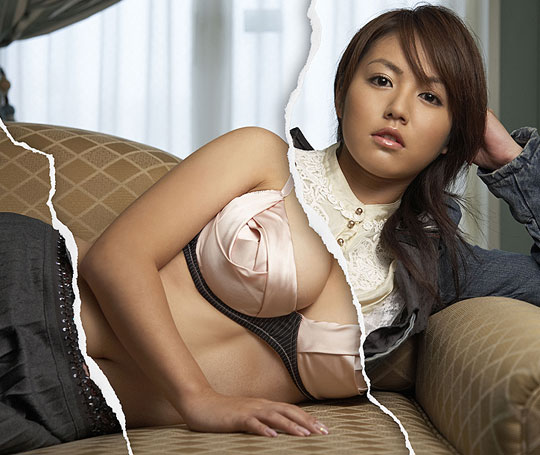 [Pics via ASCii.jp and AllAbout.co.jp]

Tags: idols, Mosatsu
Category: Erotic Japan Blog
Other categories: Hands-on Reports, Product Releases
1 Comment »
RSS feed for comments on this post. TrackBack URI
[...] quite as good as the famous rip "Mosatsu app", based on the photo book series, but this is in so many ways a kind of chikan practice [...]

Pingback by Tokyo Kinky – Sex and Erotic in Japan » Stripping Sexy Japanese Miniskirt Policewomen Phone App — March 20, 2012 #
Leave a comment
Presented by Tokyo Kinky