Miyako Akane amputee cyborg fetish postcards
It's no secret how wildly popular the gravure model Miyako Akane is, so much so that she seems to be inspiring her own mini fetish sub-genres.
She has a big following, not least because she rewards her fans with such things as making her porn debut (under the name Ema Yumekawa), wearing insanely sexy swimwear, and sparking a new street fashion trend for extreme body painting. In the past she has also posed nude and in a zentai body suit.
But what if your obsession with the angelic-faced, big-chested model was more than just her body? What if you wanted her to be, well, missing something?
It seems that is enough demand for acrotomophilia fetish (sexual interest in amputees) in Japan to merit Miyako Akane getting involved.
If amputee paraphilia is your thing, then the Cybergirl 01 postcard set is for you.
It features three unique fetish images created by Miyako Akane with a Taiwanese video artist.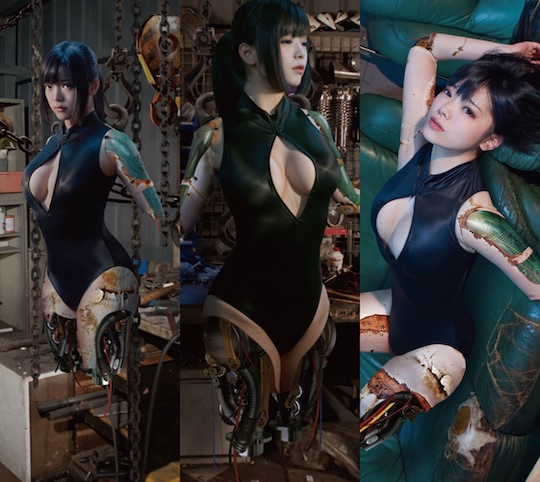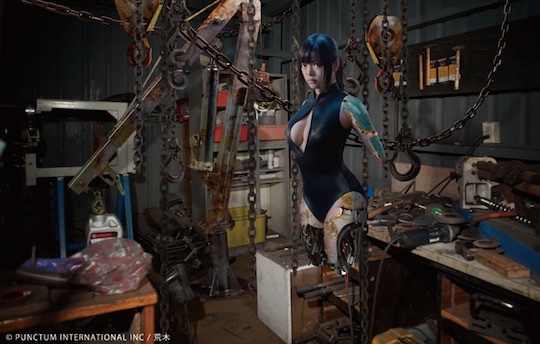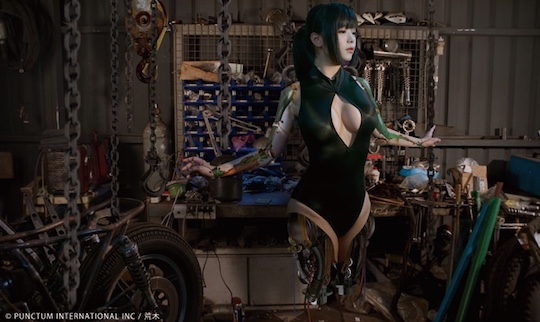 In the images, Akane is also depicted as a sexy female cyborg with her inner mechanics exposed — and she is wearing her Realise swimsuit that is such a tribute to her amazing chest. She waits longingly in a dark workshop for you to come and fix her. Get your tools ready.
Do we predict a Japanese remake of Boxing Helena with Miyako Akane in the title role?