Was the Minami Minegishi shaved head video genuine?
The scandal resulting from Minami Minegishi's outrageous decision to have a relationship with dancer Alan Shirahama has brought immense publicity to AKB48 and turned what was a tabloid scoop into an ad giving the name power of the group's "brand" a major push overseas.
All publicity is good publicity, after all.
But doubt over the sincerity of Minegish's "apology" has been cast after a photo emerged showing a happy Minami posing sans signs of contrition with the other main AKB ladies — for now, themselves sex-free and scandal-free — shortly after having her head shorn in the style of the punishment for a French Occupation Nazi "prostitute".
Meanwhile, AKB48 management has claimed that it was Minami's decision to shave her head, not theirs.
Minami has been demoted to a level a mere peg above non-member for having sex with Alan Shirahama.
AKB48 insists its members have no sex lives — despite this being likely a breach of their human rights — so that their hard-core otaku fans can continue their act of willful self-deception that the girls are both sex objects but also pure.
The scandal got much more press than previous scandals, including the international media. Likely Minami's tearful "video apology" had something to do with this and press as mainstream as the BBC and others reported on it.
Support for Minami's plight has come from fans and celebrities, such as the actress Risa Naka. Otaku philosopher Hiroki Azuma also weighed in, apparently calling the video and Minami's degradation "disgusting".
For your reference, this is Alan Shirahama, the guy who in 99.9% of likelihoods has been having sex with Minami, thus sparking this whole debacle.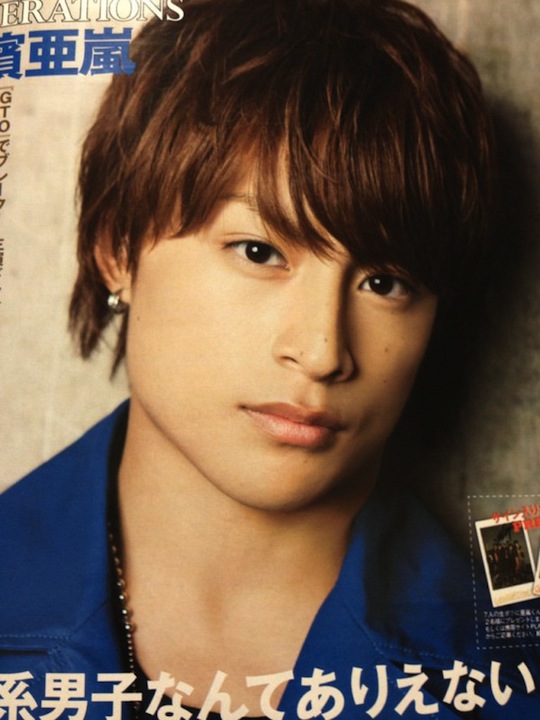 Meanwhile, fellow AKB48 — and unofficially the least cute girl in the world to ever get such lucrative ad campaign contracts — Tomomi Itano, also announced her much-anticipated "graduation" from the group. We can look forward to more quality solo releases from the kooky chick in the near future.