Recently married gravure idol Yuuri Morishita drops bombshell: "I'm pregnant!"
Oh, Yuuri Morishita.
She of the awesome butt and the penchant for showing it off in all its nude glory.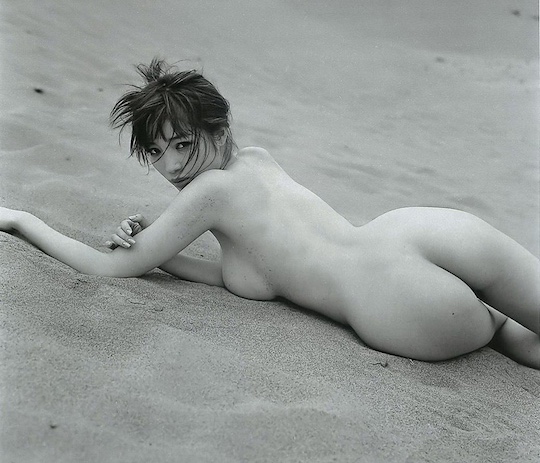 She of the amazing "living mannequin" look.
She who unfortunately took plastic surgery too far.
A long-standing favorite of this blog (before the surgeon's knife turned her into a quasi-parody), We were saddened to hear that the 33-year-old gravure idol had gotten married in June with a regular guy not from the entertainment industry.
Now comes the double whammy: she's pregnant and due to give birth in spring next year.
Perhaps pregnancy will do wonders to her body, which had got a little thin for our liking. May she be persuaded to a full shoot showing off her maternal curves? Given that she has just quit one of her weekly TV gigs, we suspect the opposite: that she is winding down to give birth, after which we will never see her again.
We won't ever forget you, Yuuri!
Especially not that ravishing shoot you did with two other slightly older gravure stars: Haruna Yabuki and Manami Hashimoto.
We once saw her doing an online show in Shibuya as we walked past the venue, her ample bust on generous display. A sight destined to linger in our mind until the day we breathe our last…