Manzoku Gakuen: Japanese schoolgirl air dolls galore!
We all had a bad time at school. There were classroom bullies, strict teachers, skin issues…but there was always one saving grace — cute, nubile schoolgirls to gaze at all day long!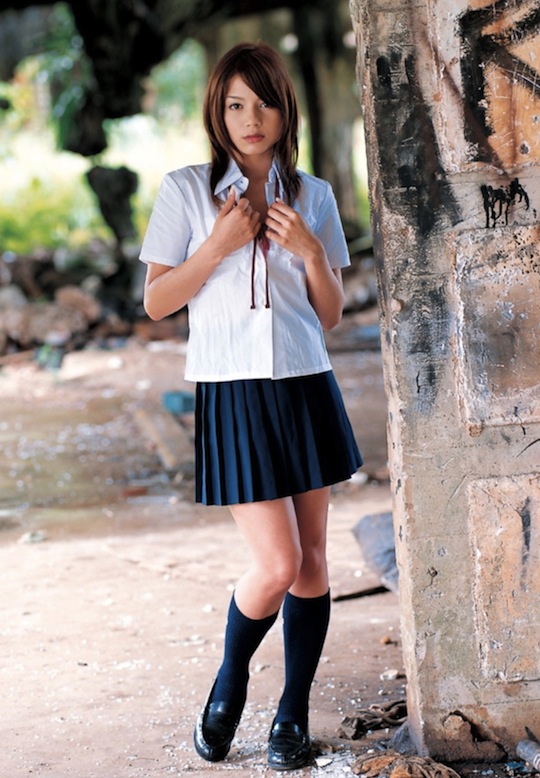 Well, those folks at Kanojo Toys know all about those nostalgic lustings and had found the perfect solution.
The keen adult goods fans among you will no doubt already be aware of the excellent Manzoku series. Manzoku means "total satisfaction", and that's what you feel after you've finished a session with a Manzoku toy. Now those clever Japanese creators have made a range of air dolls that will get schoolgirl fetishists salivating. The Manzoku Gakuen ("Total Satisfaction School") is as good a reason we have ever seen to go back to your studies and get some homework done.
First up is Sao Yamashita and Yuna Yamamoto, two rather lovely air dolls that can be positioned into very useful postures indeed. Their faces have this rather alarmed look — well, they are virgins after all!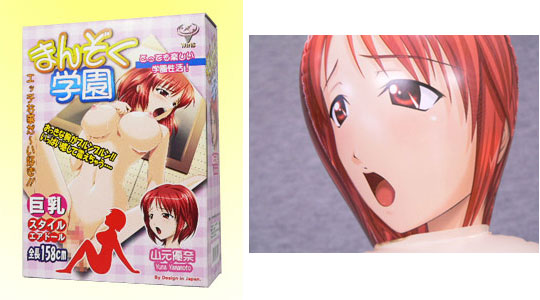 Don't forget Rimi Kawai and Tomoko Mizutani either, two other lasses leading the class in cute-ness.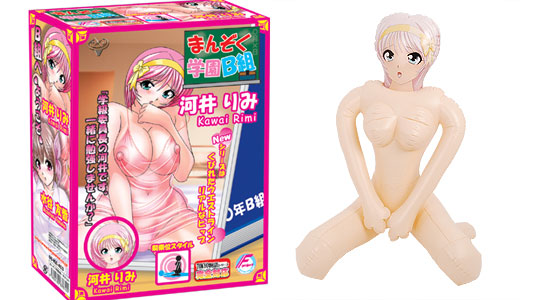 They're not part of the Manzoku Gakuen series but we still want to take a trip to the school that Ran Amano and Kami Sakura are attending!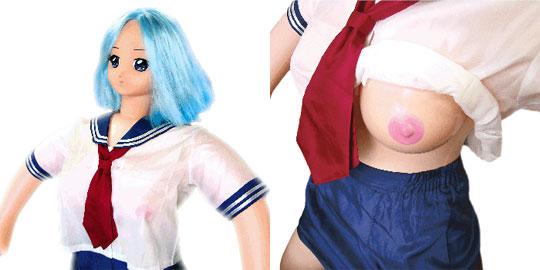 Whilst thinking about this great new series I also found an old favorite — this Japanese schoolgirl costume. The perfect accessory for the Manzoku ladies!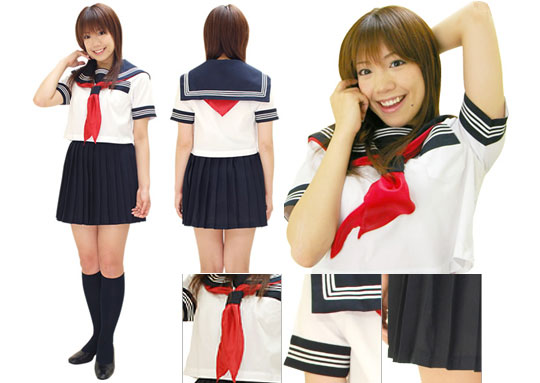 What is it about school girls that really gets us? Is it the skirt? The youthful skin? Or the fact that in all likelihood you are going to be plucking this one's cherry for the first time…! All right, enough theorizing, let's get lusting!