Mai Hakase accidentally flashes wet breasts on live television
The gravure idol Mai Hakase gave viewers more than expected when she appeared on a recent Japanese television show.
The slinky model was wearing a white bikini and was required to complete a task in very hot water. This was hardly HBO standards. Fortunately for us, there was so very, very nearly a nip slip when one of her nicely sized cups started to come out of her wet bikini top.
The show was part of an annual charity telethon on NTV that continues for 24 hours. Clearly not all of the content is family-friendly!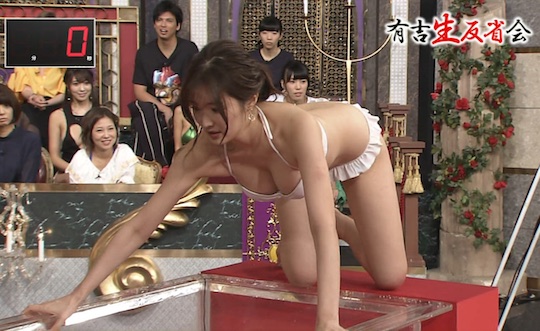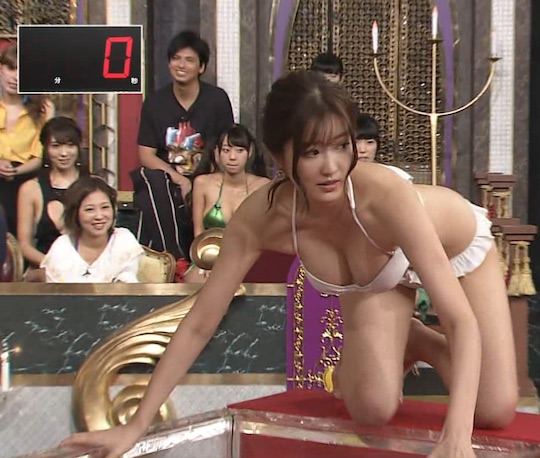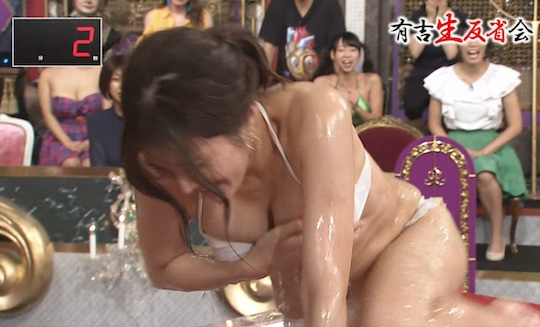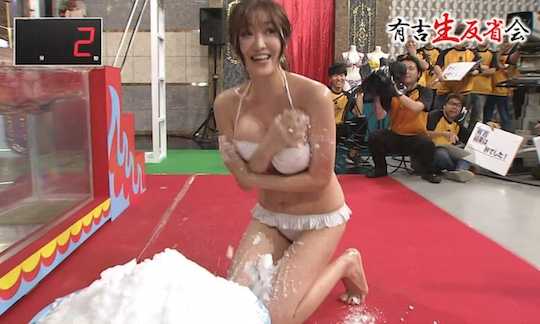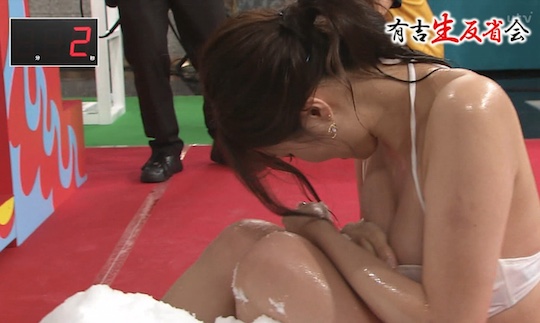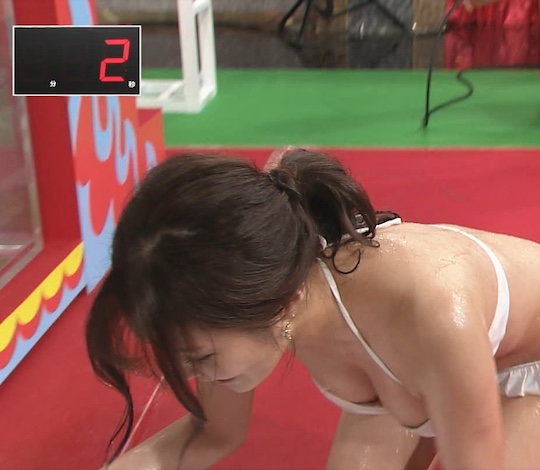 Previous guests on the show include the gravure idol Tomomi Morisaki, who wore a black outfit that was cut to reveal most of her stunning bust.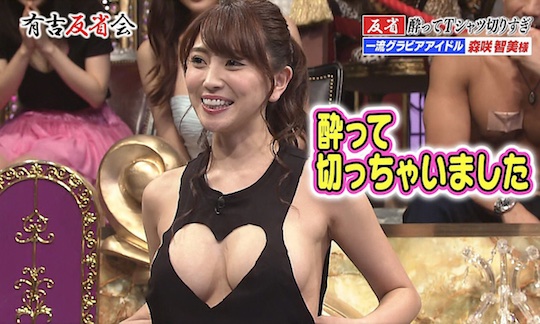 Quality TV, indeed, but there are no complaints from this blog's armchair critic.
Still, if the ladies in question are embarrassed, it could be worse. Anna Konno once volunteered to have her lovely breasts groped on television.