Written by: Tadashi Anahori on May 25, 2011 at 6:51 pm | In
Erotic Japan Blog
|
Discuss »
AKB48′s ever-lovely Atsuko Maeda is set to make a welcome return to our screens this July, playing the crossdressing lead character in a brand-new adaptation of Nakajo Hisaya's popular manga series Hanazakari no Kimitachi e.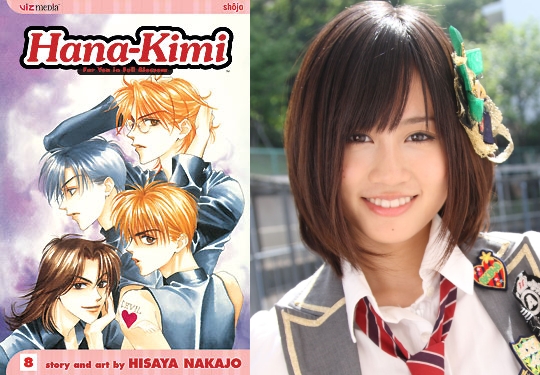 Originally adapted as a TV series back in 2007, "Hana Kimi" is the story of Mizuki Ashiya, a Japanese high-schooler living in the USA, who, having fallen in love with troubled young sports' star Izumi Sano after seeing him on TV, moves to Japan and enrolls in his boys-only high school in order to get close to him. Fuji TV has announced that this will be a brand-new retelling of the story, distinct from the 2007 version, and major plot details are being kept under wraps for now. However, what we DO know is that AKB48 will not only be providing the show with its star, but its theme song too. The new tune will be released in August (possibly as the group's 22nd official single) with the centre member and other participants to be decided in AKB48′s Senbatsu election, beginning June 9th.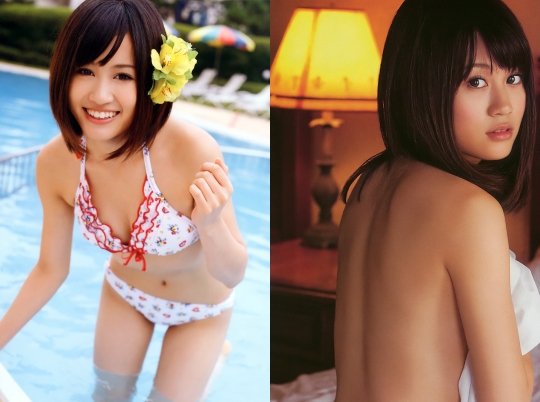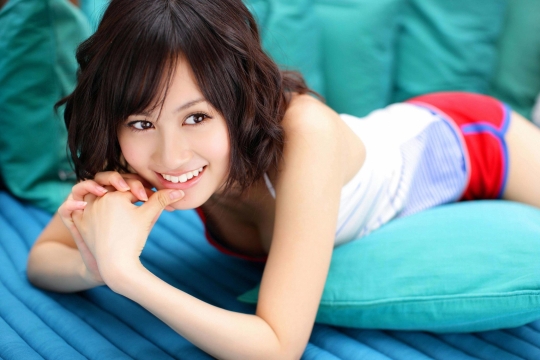 The luscious Ms. Maeda is no stranger to working in front of a camera – in 2007 she scored her first movie role in Ashita no Watashi no Tsukurikata and she has previously appeared in several TV dramas, including Majisuka Gakuen and Q-10. This June she will also feature alongside fellow AKB48 member Minami Minegishi in the high school baseball team movie Moshidora.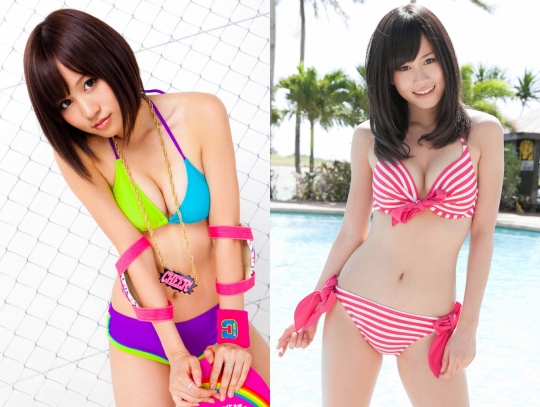 Cropped hair and a boy's school uniform might be a somewhat different look than the one that made us fall head-over-heels for Ms. Maeda in the first place, but no doubt the end result will see her looking as foxy as ever. Fingers crossed this'll be but one of many screen performances to come from the 19-year-old starlet. And if the TV gig doesn't work out, hey, there's always AVs. Just saying.

Tags: AKB48, Atsuko Maeda, cross-dressing, idols
Category: Erotic Japan Blog
Other categories: Hands-on Reports, Product Releases
No Comments yet »
RSS feed for comments on this post. TrackBack URI
Leave a comment
Presented by Tokyo Kinky